Recently, due to the frequent outbreak of COVID-19 viral respiratory infection in the world, the market demand for medical consumables has increased sharply.
However, various products (quality) are mixed in the market, and the supply of various anti-epidemic products is in short supply, which makes many buyers in the world fall into an extremely passive situation.
In this case, Jessica Liu, the founder of DC, A company with 20 years of experience in the foreign trade industry and rich customer and supply chain resources has built a medical supplies information resource platform by integrating these resources.
This platform only accepts qualified manufacturers / suppliers. By strictly reviewing the qualifications of these manufacturers / suppliers, we help buyers easily find the most reliable medical supplies manufacturers / suppliers in China, improve efficiency and security, quickly, accurately and effectively find matching suppliers.

You can find the following anti-epidemic products on this platform:
Face shield
Face mask
Goggles/Safety Glasses
Hand Sanitizer
KN95 MASK
Safety Suits / Disposable Protective Clothing
We build this vertical platform for epidemic prevention medical products, hoping to help more people solve the shortage of demand for epidemic prevention supplies.
Face shield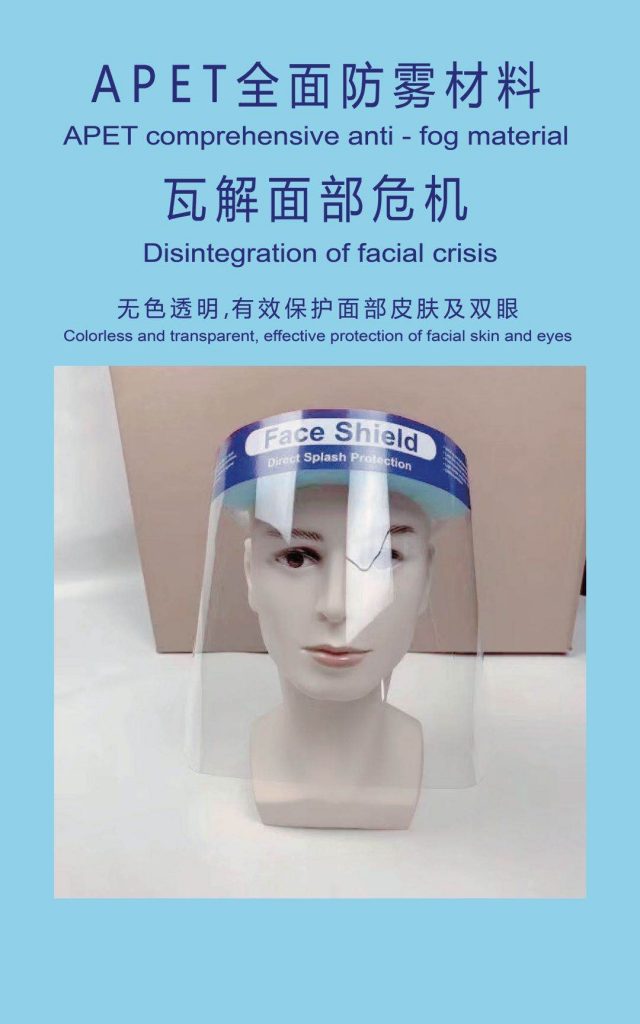 Protective Face Shield Mask Anti Splash and Saliva Full Face Shield with Adjustable Band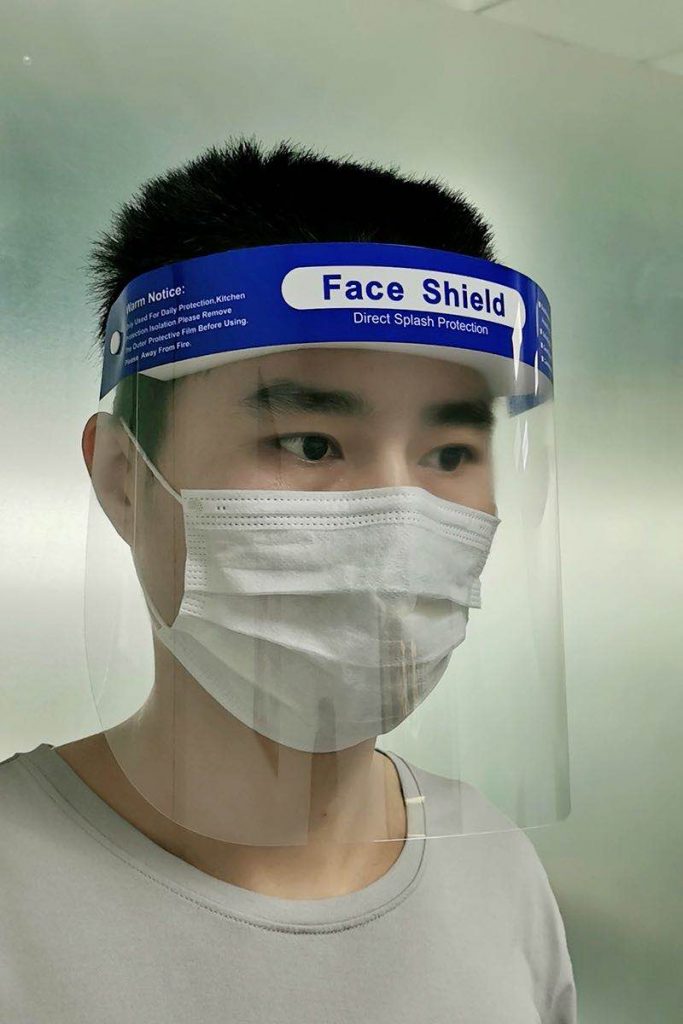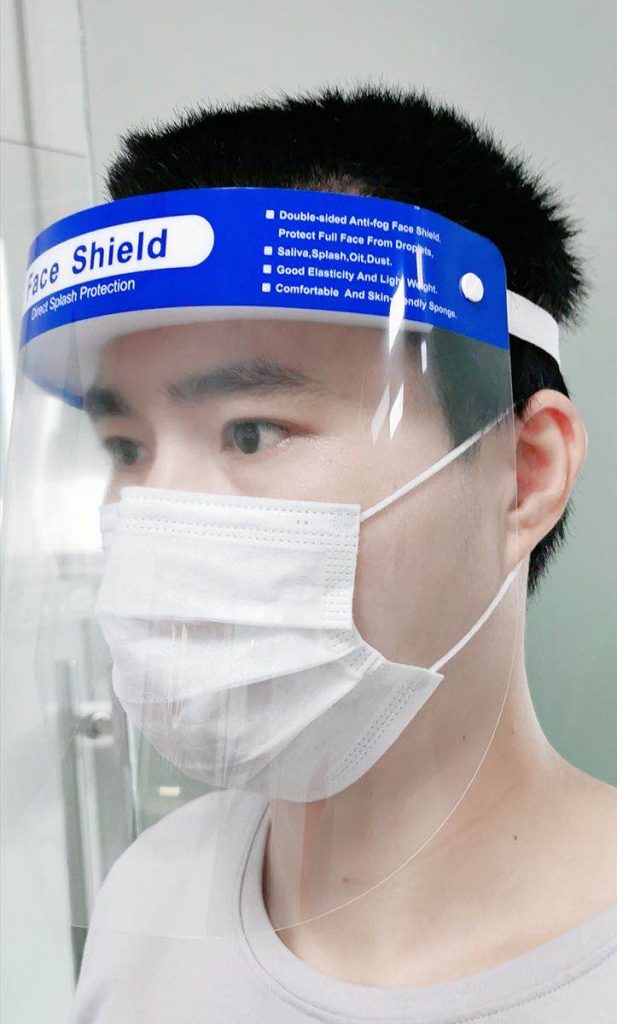 Face shield factory working environment.
The Face mask/face shield is the most important material in the 2020 cause of the coronavirus. However, due to the serious shortage of market inventory, masks are in short supply during the epidemic period. Workers even need to shift three times a day to work, and they are unable to produce enough masks to supply the market.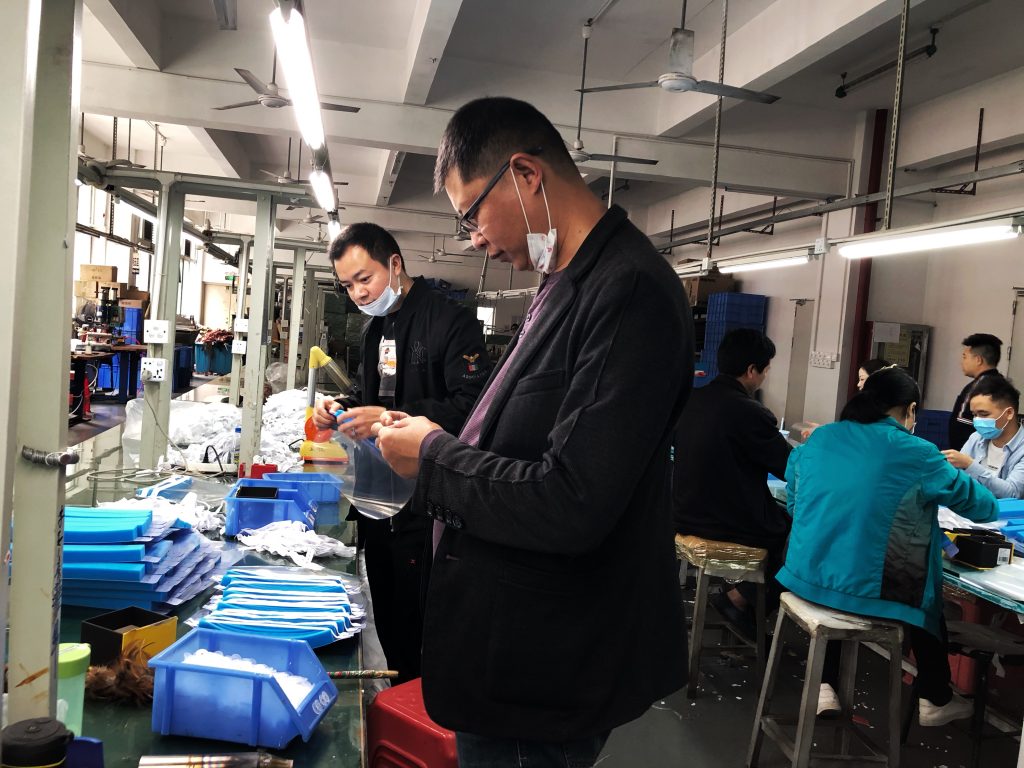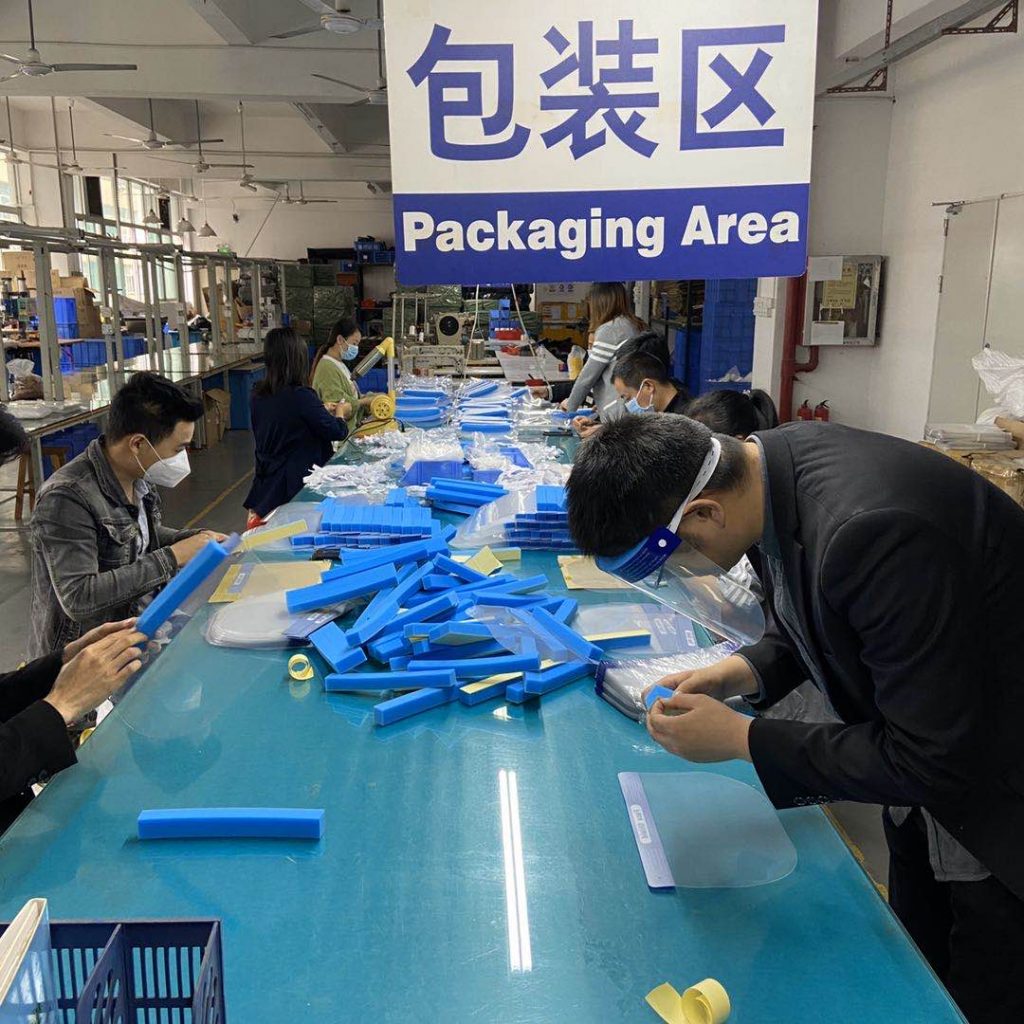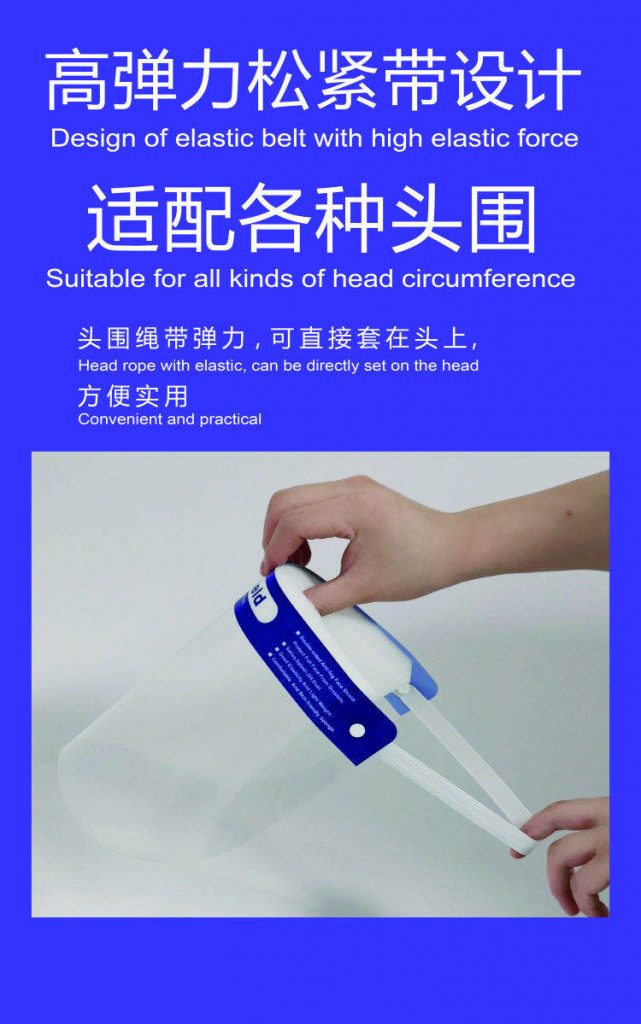 This time the coronavirus pneumonia is more serious than the previous epidemic. It is a face to face infection between people.
Wearing a Face shield can prevent infection among people and reduce the risk of infection if they are able to wear a mask.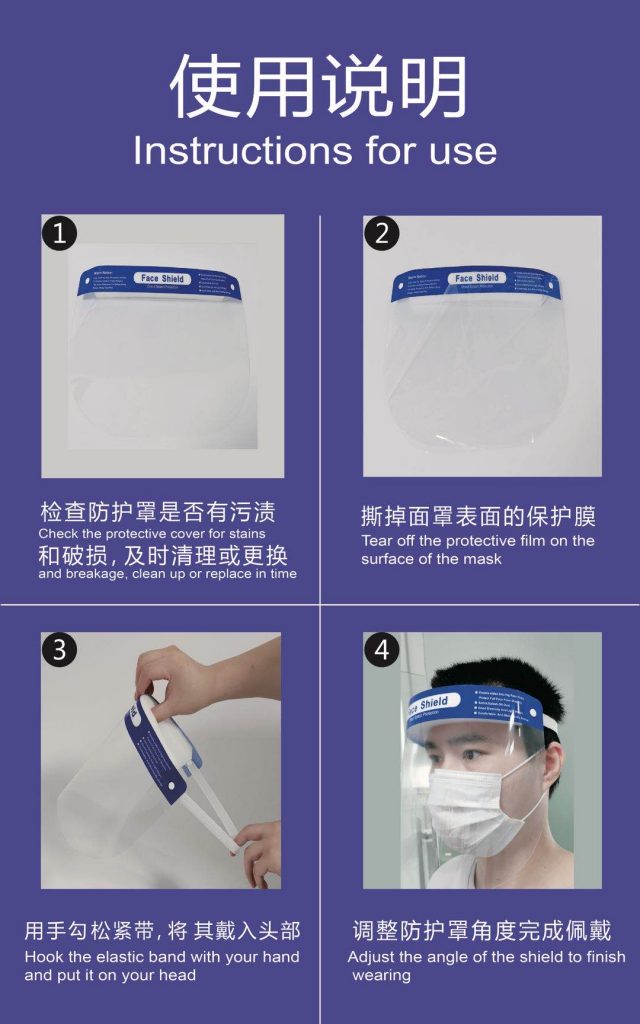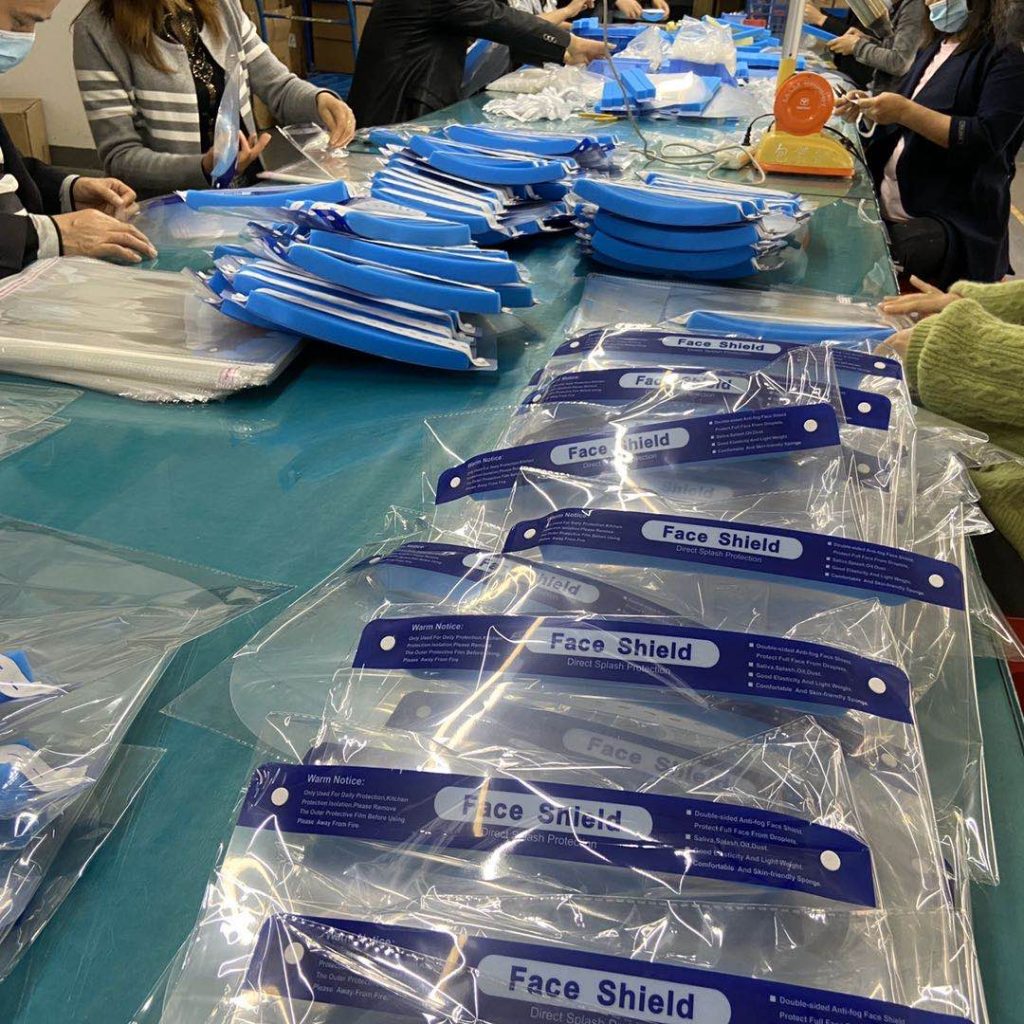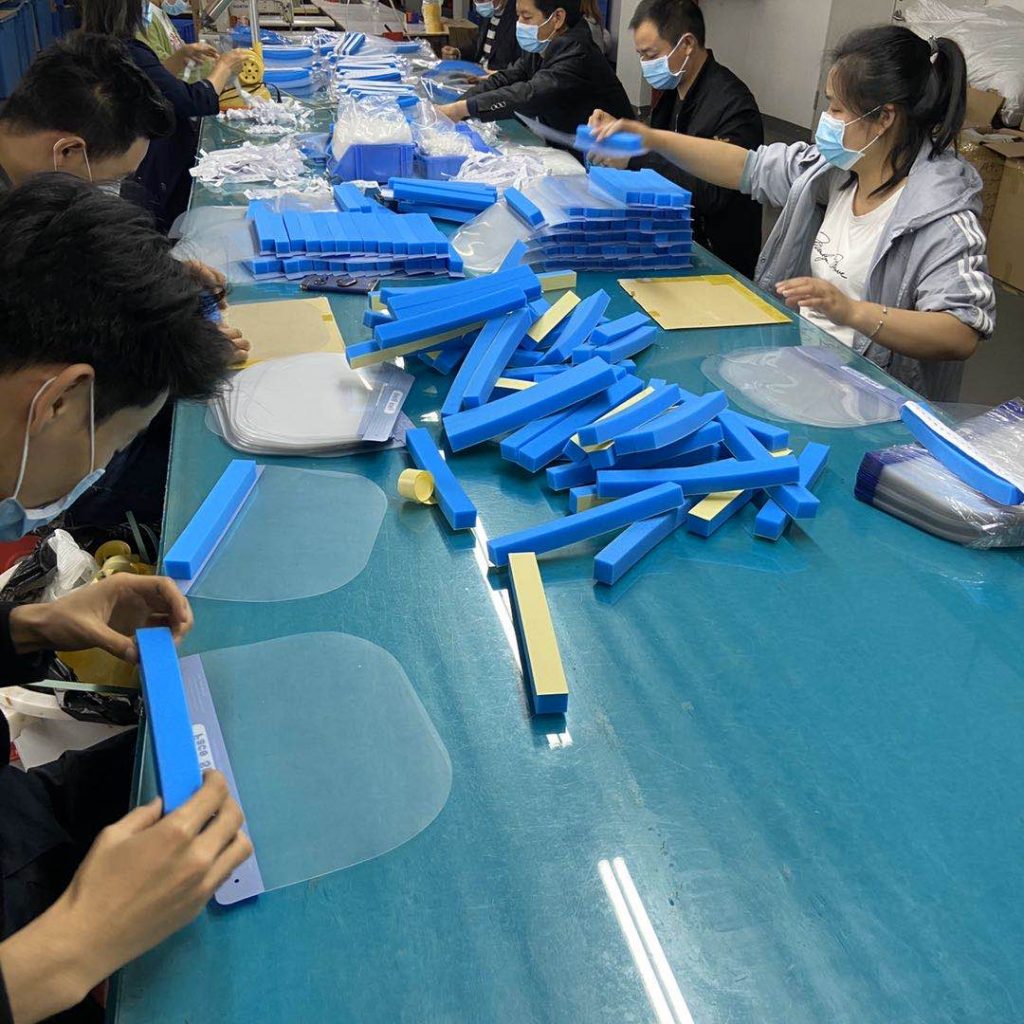 Now, not only China will continue to need those face masks, face shields, hand sanitizers, goggles, protective clothing, respirators, and other important new anti-coronavirus materials, which are urgently needed by all overseas countries. Therefore, if all anti epidemic products need to be exported, they must meet very strict requirements before they can be exported, which more effectively strengthens the quality monitoring, so as to meet the requirements of European and American countries.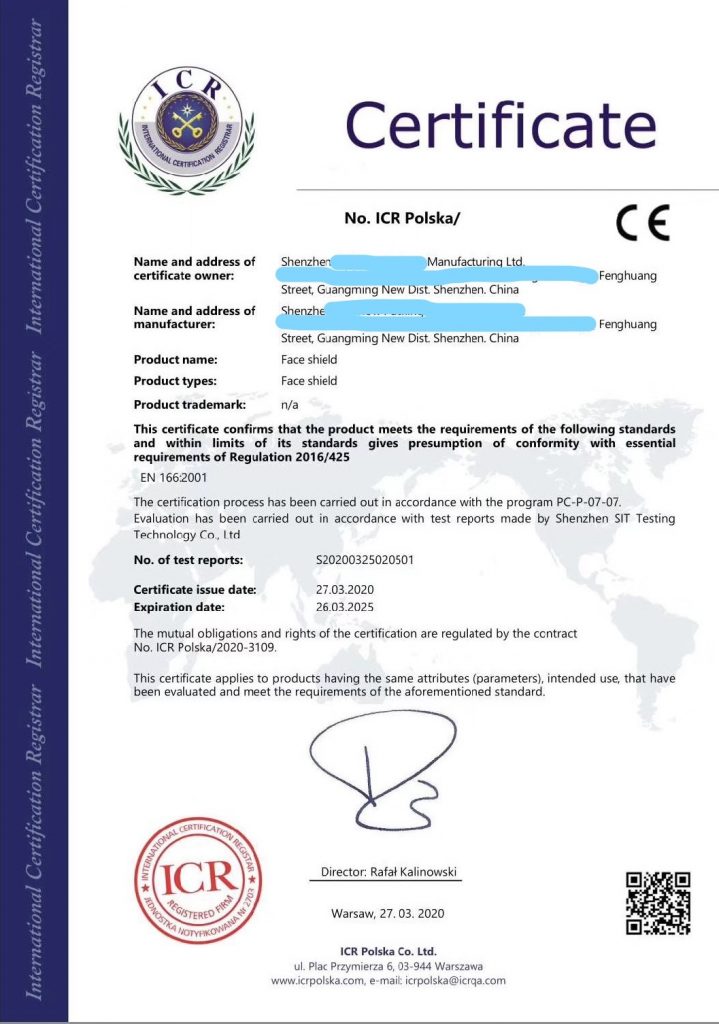 Business to finish and send goods with logistics every day.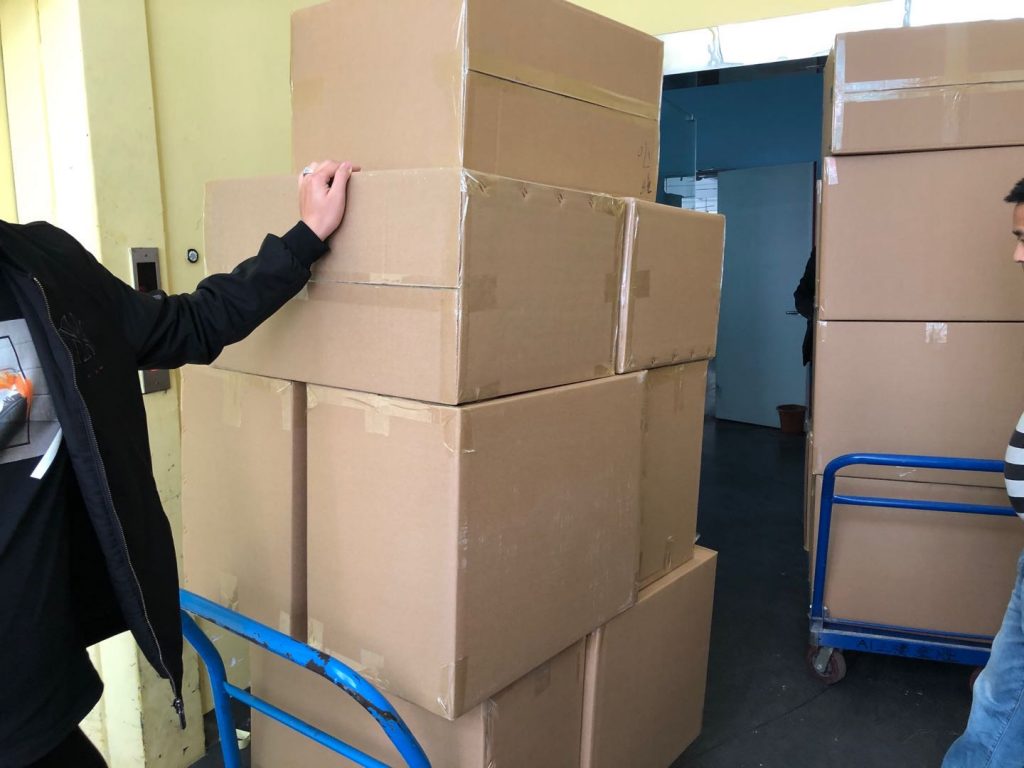 These are face shields cartons to be exported every day.
.
KN95 Respirator Face Mask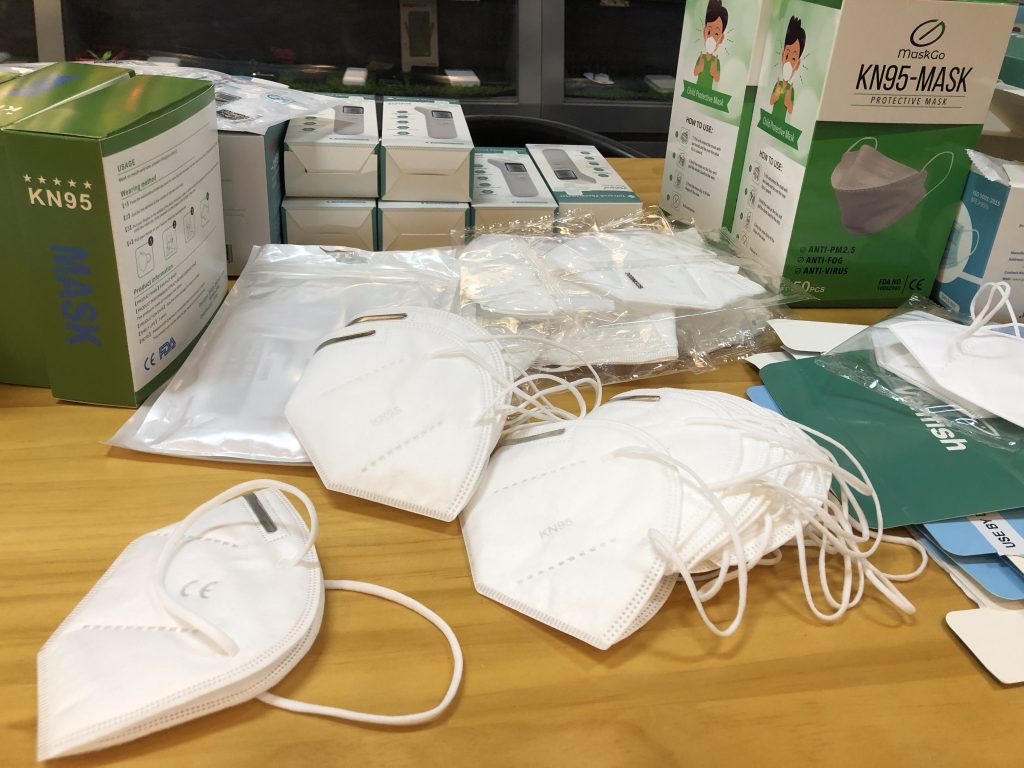 KN95 Respirator Face Mask Safety 4-5Layers Anti Droplets Protective Face Mask Earloop
After great efforts, China has basically been able to control the epidemic in its own country. We can't forget the heroes who fight against the epidemic in the front-line "battlefield" – great doctors and nurses.
Now, China's social productivity in all aspects has gradually begun to recover, especially for all kinds of anti epidemic products needed by the karona virus, such as face masks, disinfectants, hand sanitizers, goggles, protective masks, protective clothing, respirators, etc., many large enterprises and suppliers are doing their best to enhance productivity and provide qualified anti epidemic services for China and even the world Products, to make their own ability to fight the epidemic.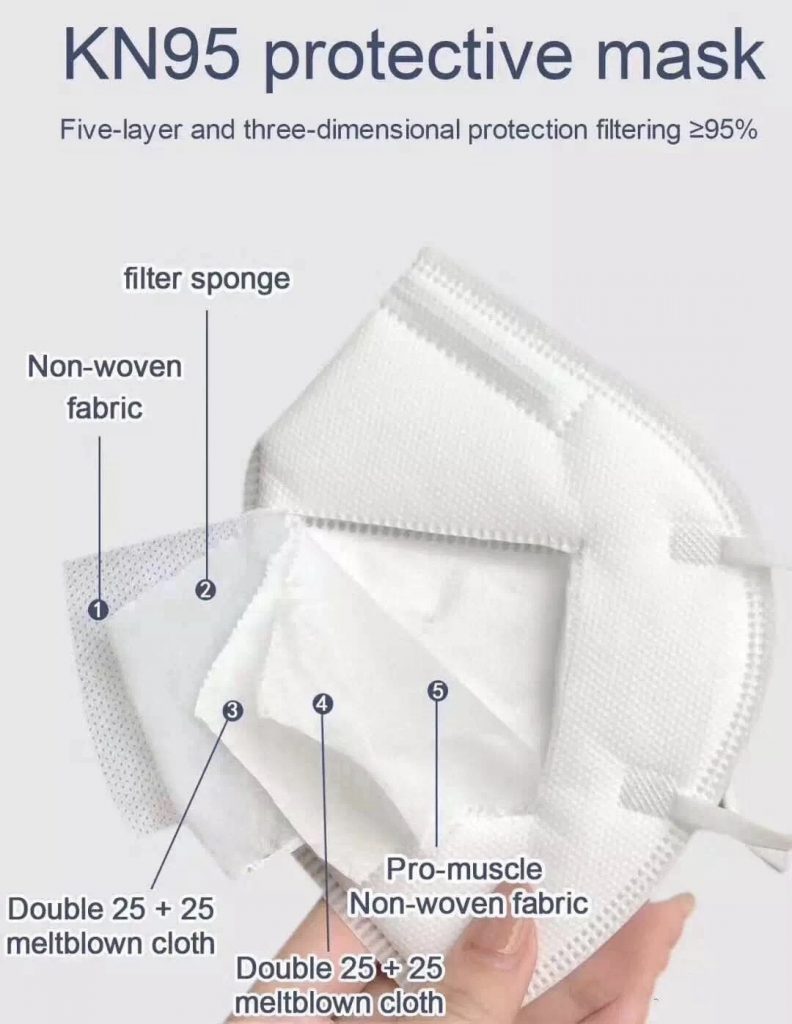 Features:
Smooth touch and comfort.
High-quality non-woven material, non-toxic and odorless, safe, soft and comfortable, reduce skin irritation.
High elastic ear rope, not easy to break, soft and comfortable.
Plastic nose strip. After wearing the mask, press the plastic nose strip to make it fit the face, and prevent pollutants from penetrating into the gap.
The filtration rate is more than 95%, filtering the particles in the air and isolating the droplets.
According to CNN, on April 3 local time, the US Food and Drug Administration (FDA) said it would allow us medical institutions to use kn95 masks made in China on the premise of confirming that relevant requirements are met. The statement changed the FDA's previous position.
In last month's emergency guidelines, the FDA didn't mention the recommendation for kn95, but the CDC said the kn95 mask "could be used as an alternative to the N95 mask" in the event of a supply shortage.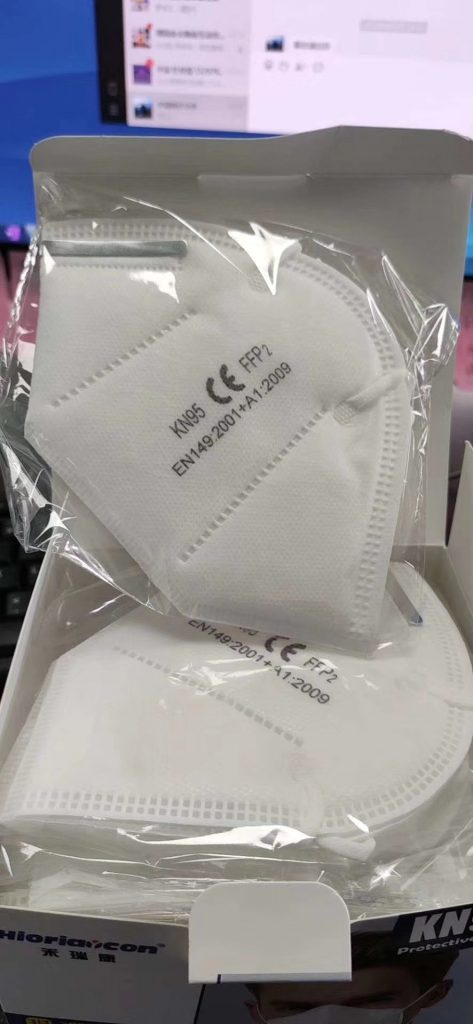 Helps prevent cross-contamination and protect the user from inhaling fine particles.
There are special lines doing the kid's KN95 face mask.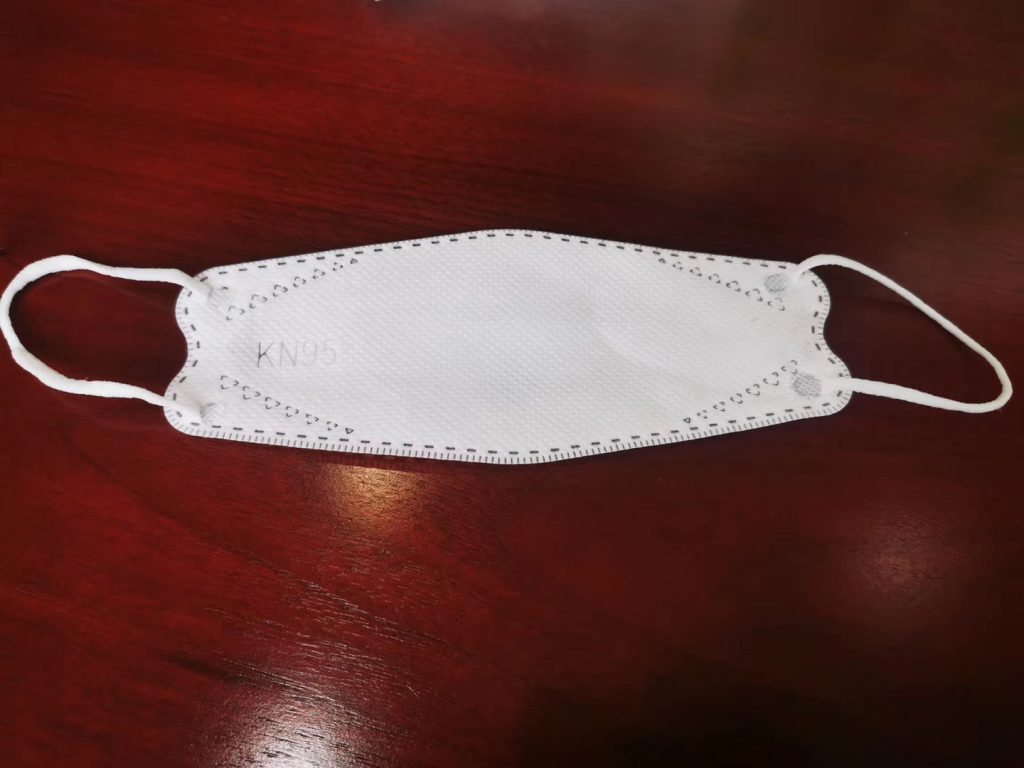 Wearing masks is the most necessary, direct and effective product for the protection of pneumonia virus. At present, there are many kinds of masks on the market. N95 masks and medical surgical masks are widely used.
.
Normal Face Mask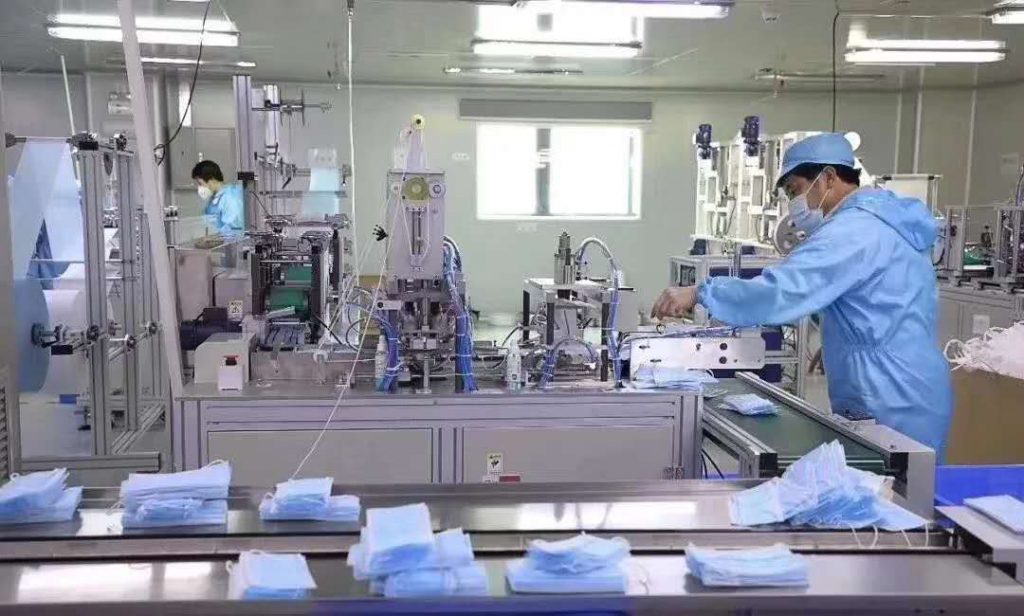 Disposable Masks Mouth Face Mask Dust-Proof Personal Protection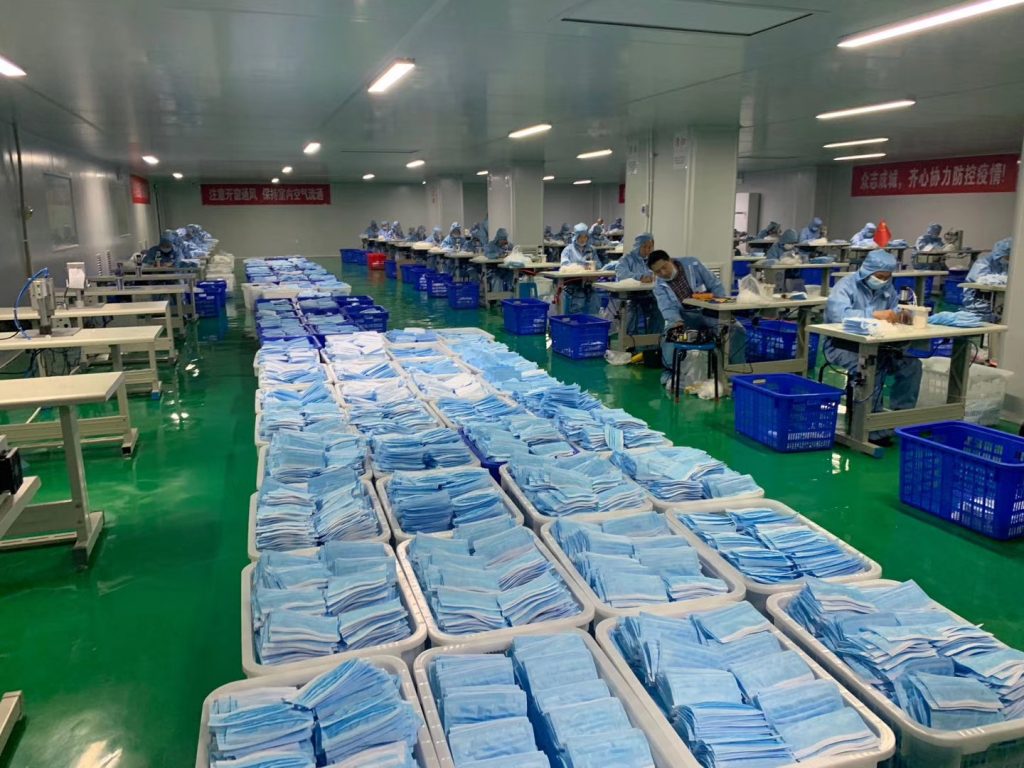 As of April 10, 2020, the coronavirus pneumonia has spread worldwide, and in view of the current situation, it is very difficult to stop the epidemic in a relatively short period of time. Face Masks / shields are still one of the most urgent necessities.
Features:
1. Adopting high-quality material that is breathable and bring you a comfortable feeling.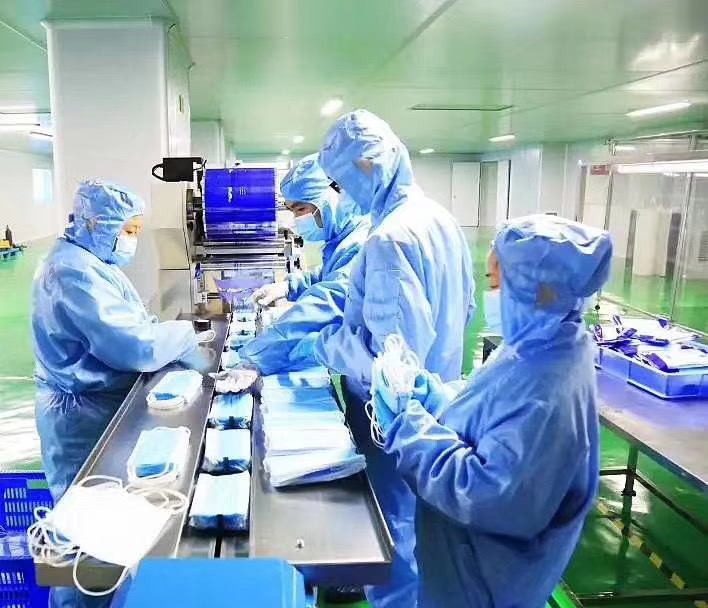 2. High effective to filter dust and bacteria with its folding three-tier process structure.
After returning to work, China's production capacity doubled, with the monthly output of more than 15000 respirators and the daily output of masks exceeding 100 million. It can not only meet the domestic demand but also export it to the countries with a serious epidemic situation, so as to help it survive the crisis.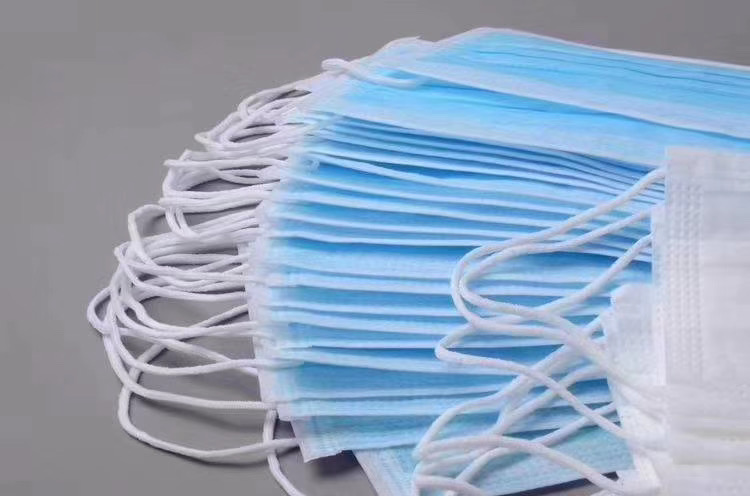 3. Ultrasonic welding technology makes it more beautiful and strong.
4. Using the humanized design, which can be worn for a long time without pain.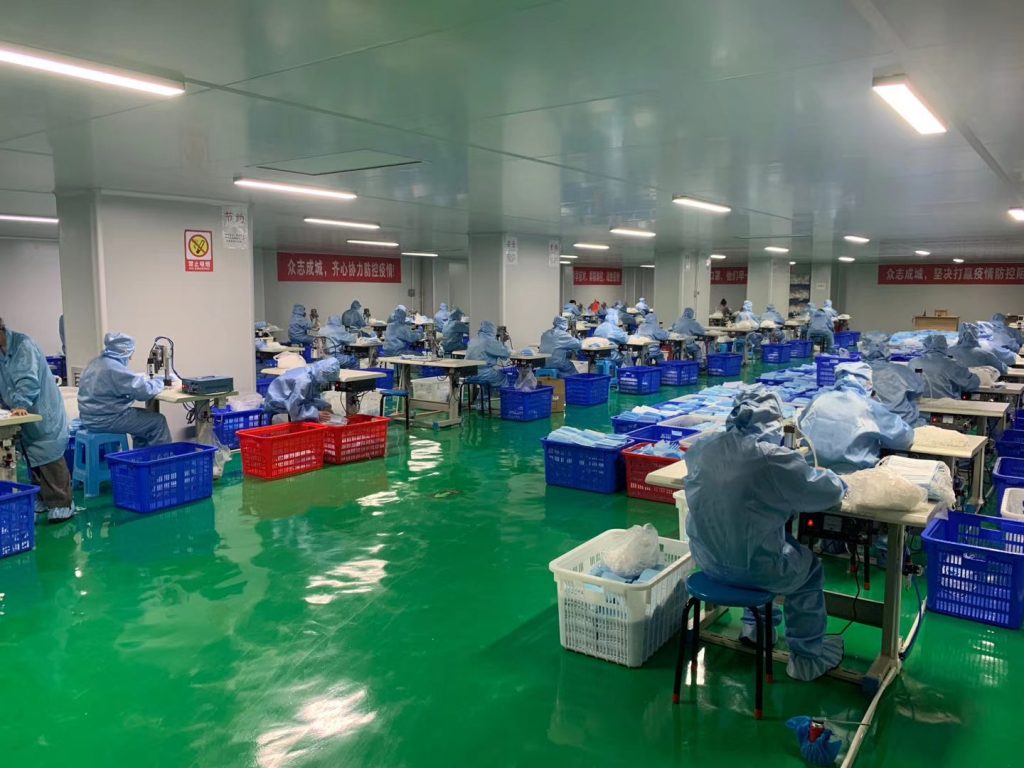 5. Double aluminum adjustable strip design, better joint face.
Recently, mask manufacturers in all provinces of China have announced their resumption of work. Many factories are put into production 24 hours a day to try to make up for market vacancies. We have collected the number of resumption factories and the daily output of masks reported by the media all over the country. At present, the daily output of masks in China has exceeded 135 million, close to 75% of the largest production capacity in China; all mask enterprises have basically resumed work.
.
Children's face mask applied.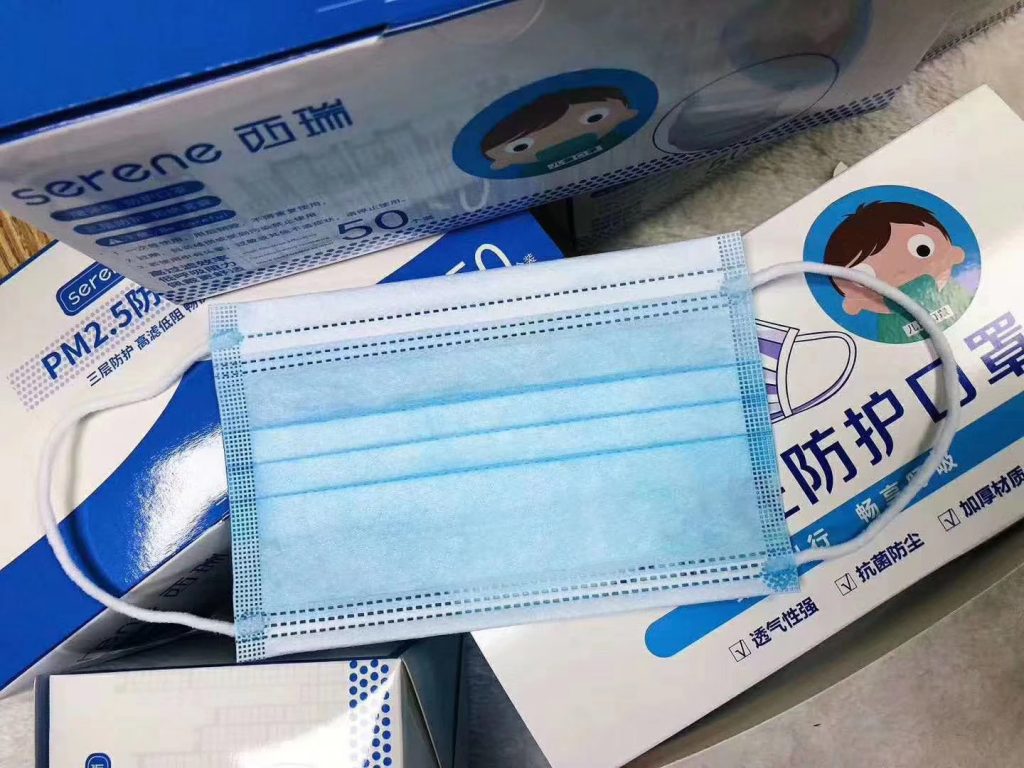 The market demand gap of children's masks is even larger.
On the one hand, children are the population with lower immunity. On the other hand, the standards of children's masks are different from those of adults.
And doctors pointed out that: Children's masks are not suitable for infants and children aged 36 months or less.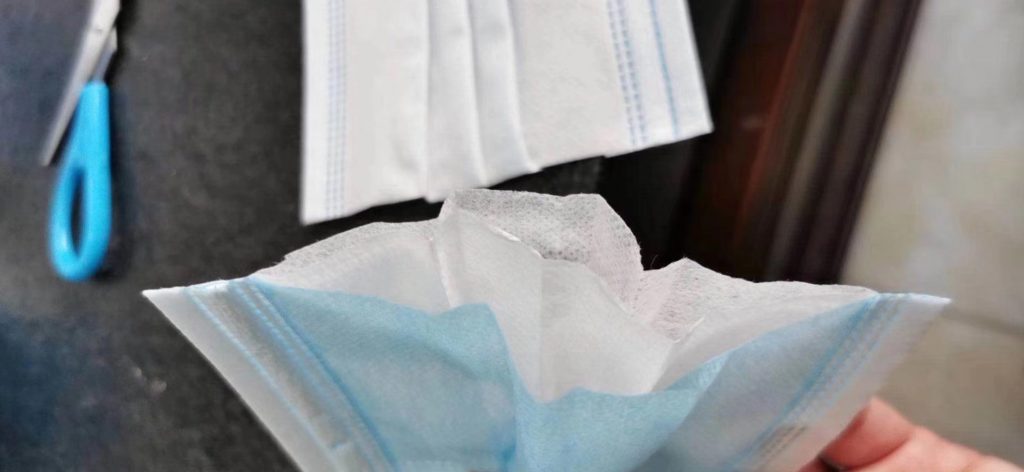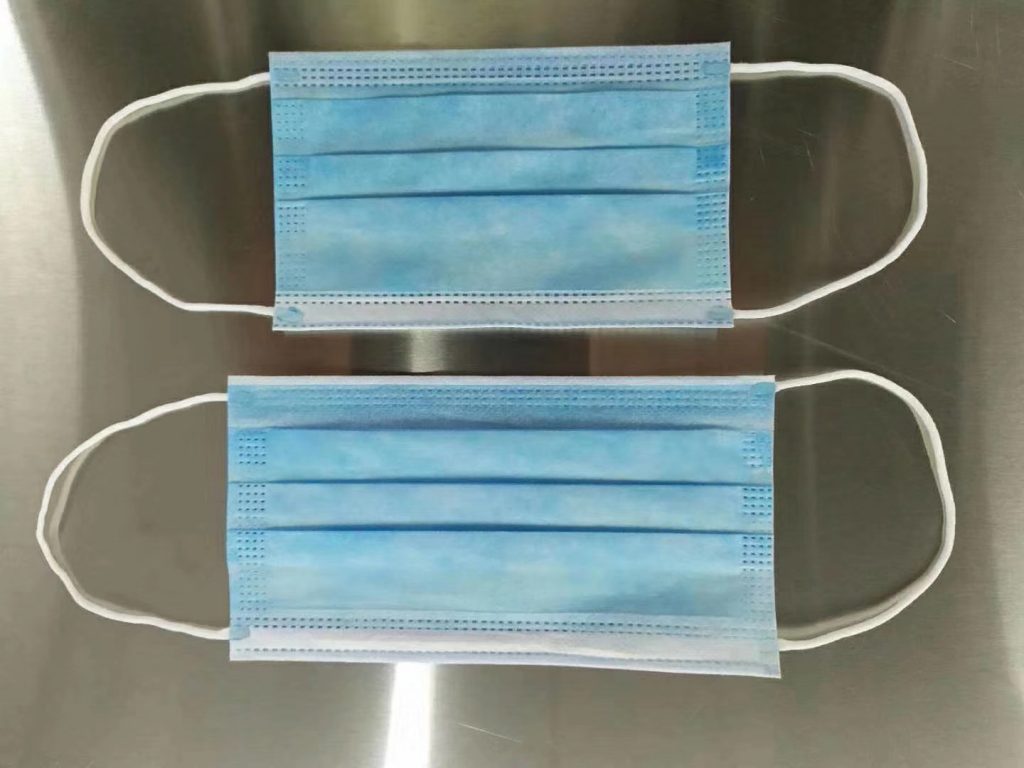 .
Goggles/Safety Glasses
Unisex Anti-spitting Goggles Splash Sand Dust Glasses Goggles
Goggles can effectively prevent droplets or airborne viruses from entering the eye membrane because the virus can also be infected through the eye membrane. Besides wearing goggles, you should wear masks when you go out, and try not to go to places where there are many people and closed places. If there is no emergency, it is recommended to isolate at home and try not to go out.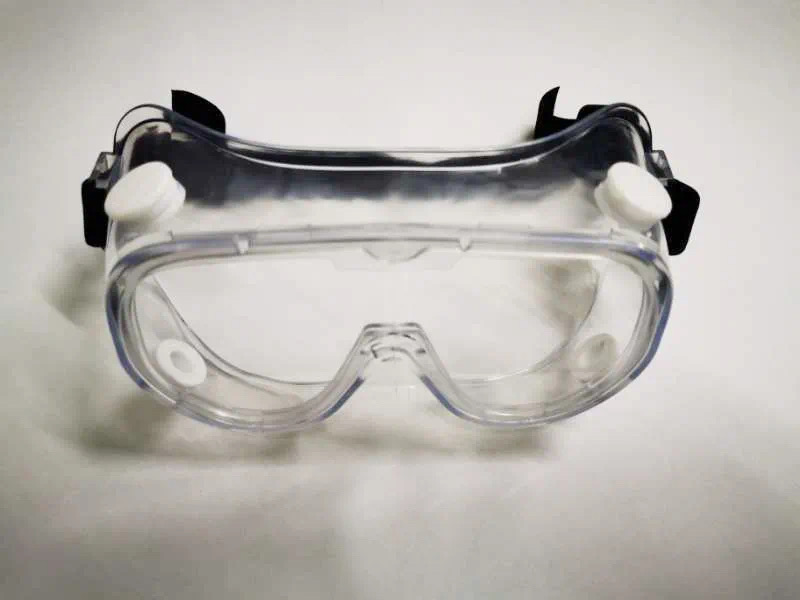 Features :
Transparent glasses: You can wear it on prescription glasses, readers or other glasses. It provides perfect visibility and the highest security.
Lightweight and comfortable: Soft nose bridge and lightweight. Even if you use it for a long time, you won't feel uncomfortable wearing it.
Long Lifespan: Splash-proof goggles use PC polycarbonate lenses to make them highly resistant to impact and ensure a long lifespan.
Multi-function protection: Anti-fog, anti-sand and anti-impact. Transparent safety glasses not only protect against dust and splashes but also prevent fogging through branch ventilation holes.
.
Hand Sanitizer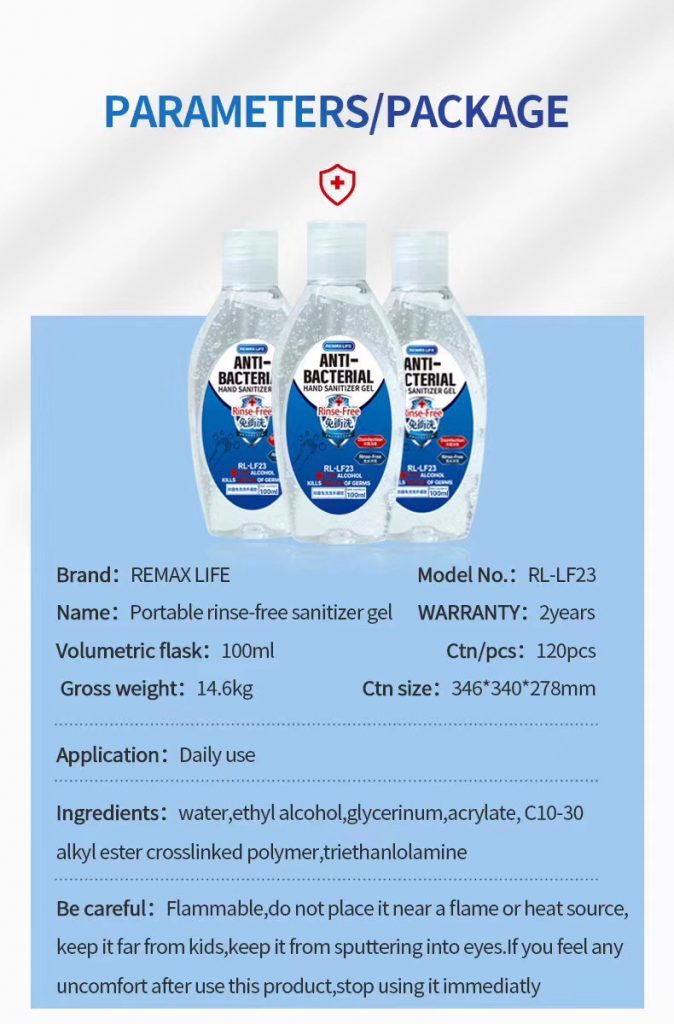 Sterilization Bacteriostatic Amino Acid Gel Disinfectant Mini Hand Alcohol-free Hand-free Hand Soap Sanitizer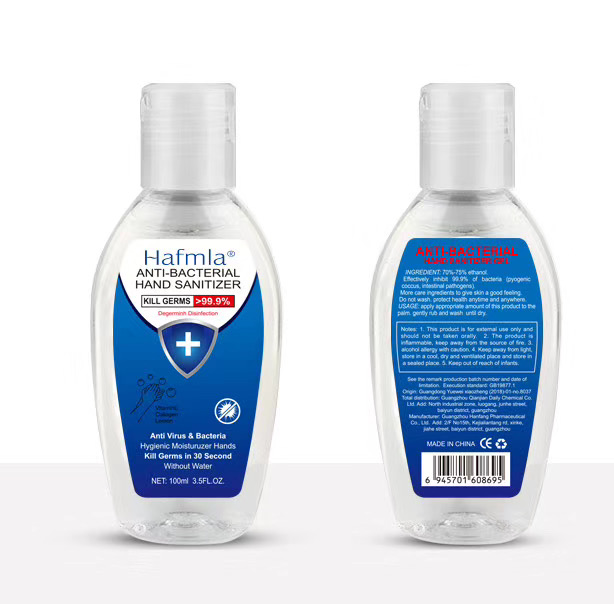 Features:
1. It can effectively and quickly kill germs, fungi, cocci, and viruses, etc.
2. Gentle and non-irritating, does not hurt the skin, has water-holding and moisturizing function.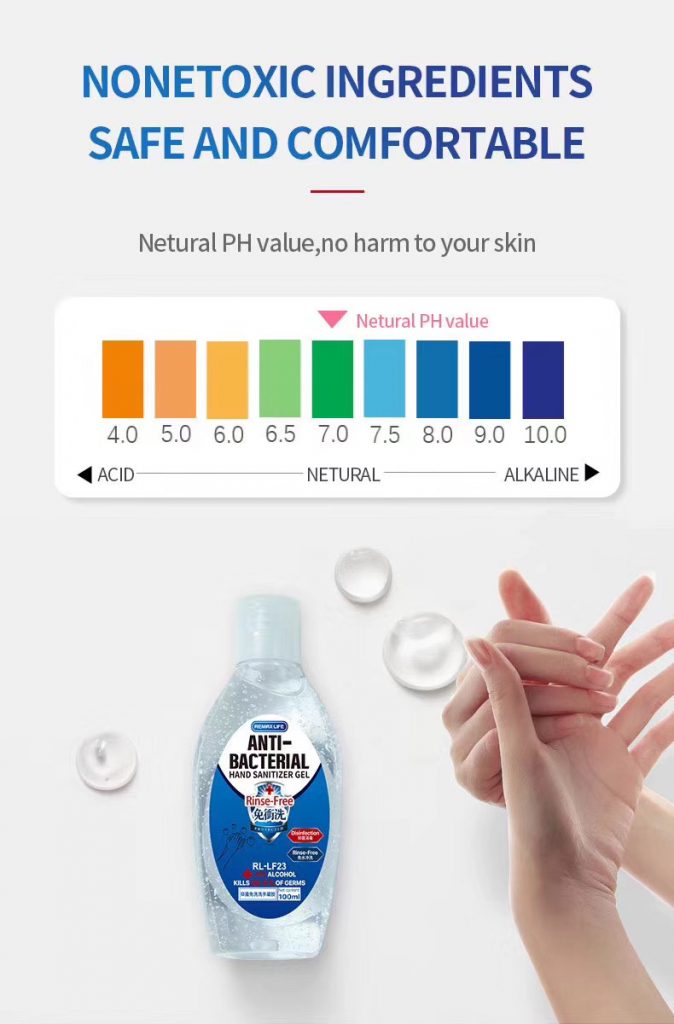 3. Do not wash with water, easy to save water.
4. Gel texture, you can easily control the amount.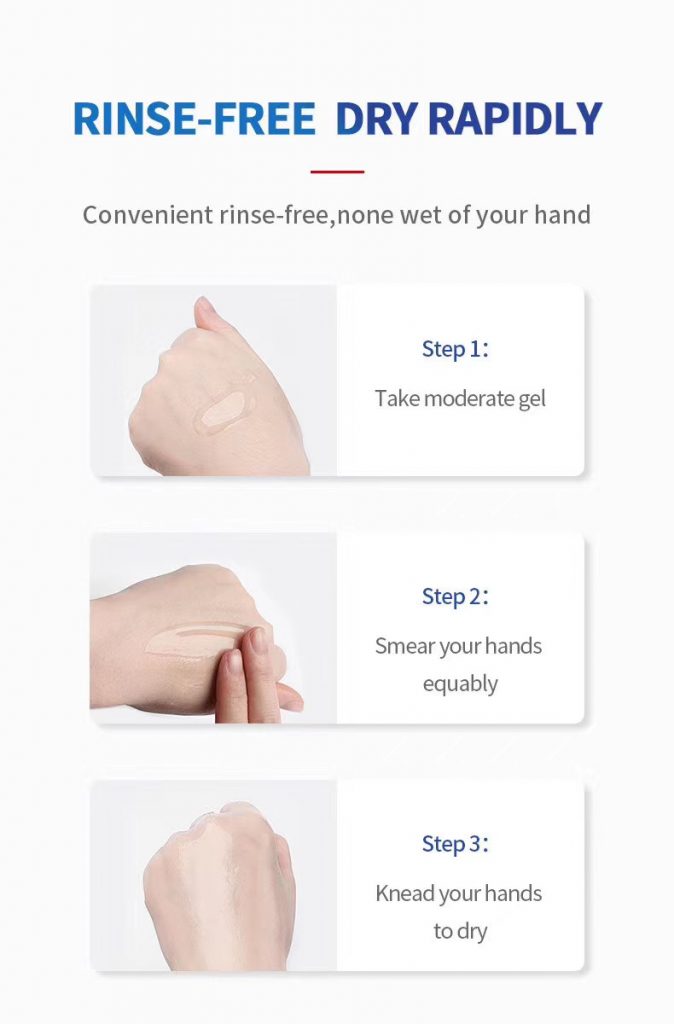 5.Disposable hands, easy to carry.
.
Safety Suits / Disposable Protective Clothing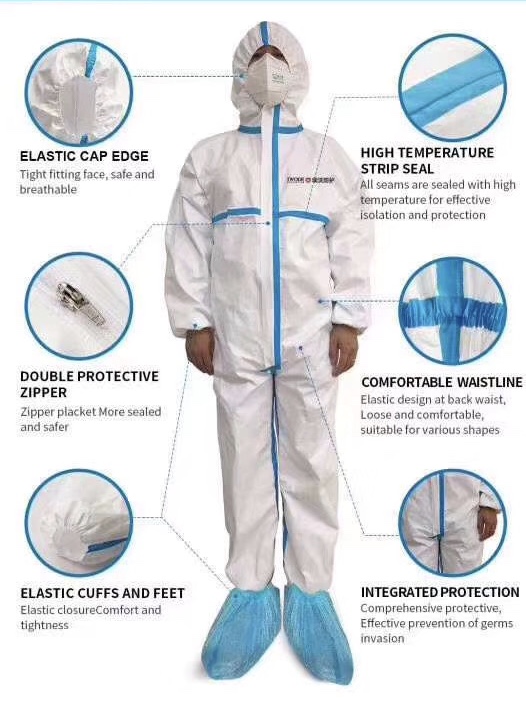 Features:
Made of high-quality material, durable and practical to use.
Hooded, wear a mask and glasses to better protect yourself.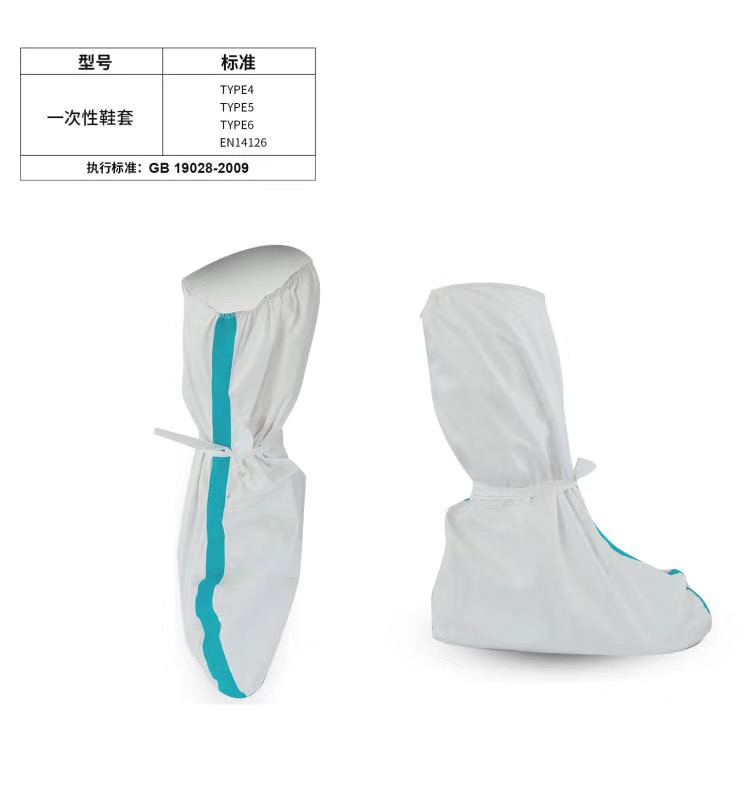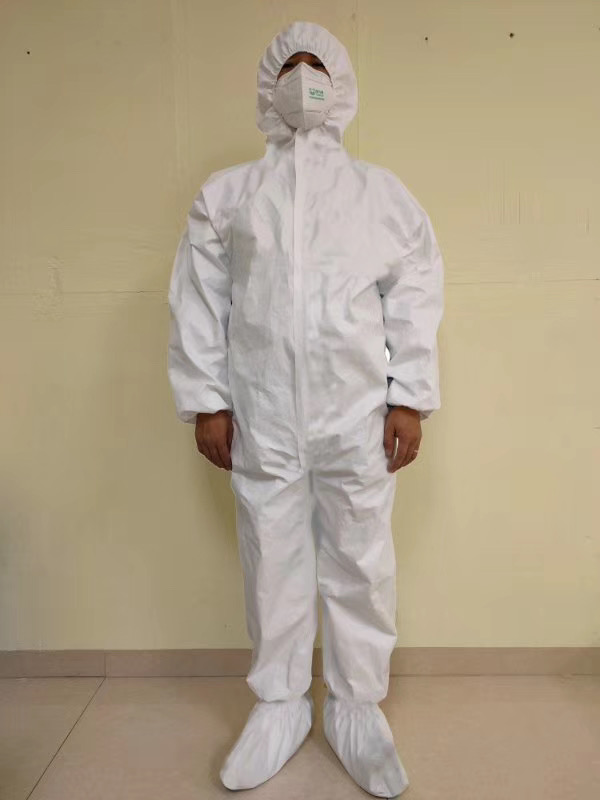 Wear and provide safer work protection.
This product is effective against dust and harmful particles. Prevent liquid spillage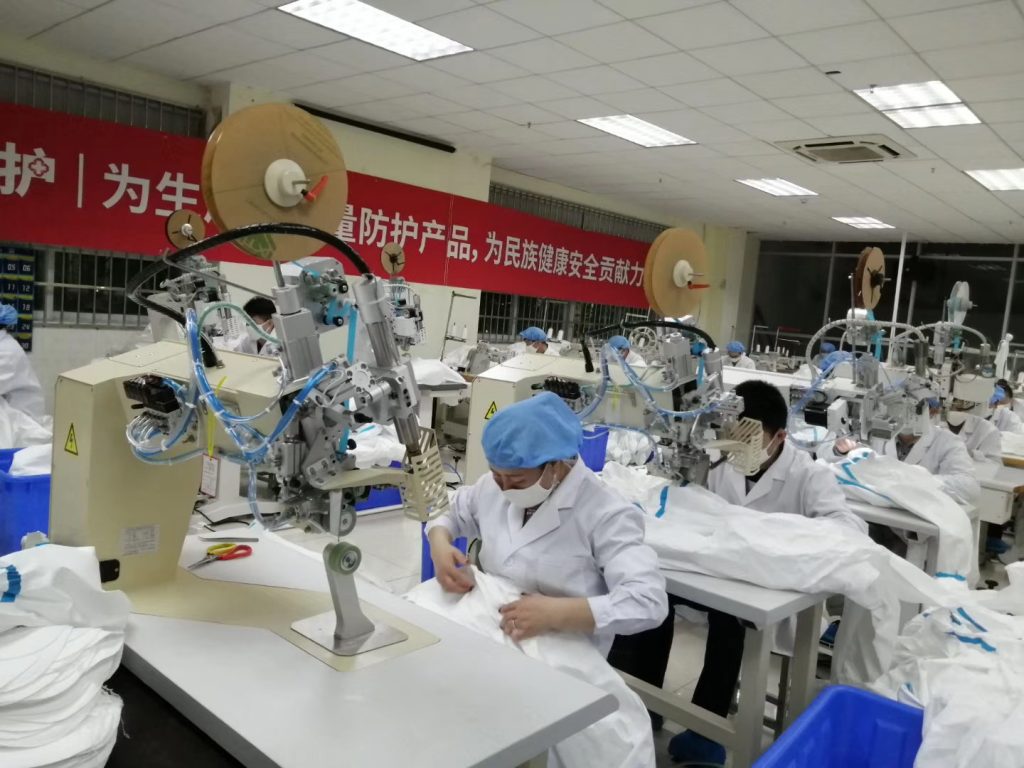 The surface is waterproof, oil and dustproof.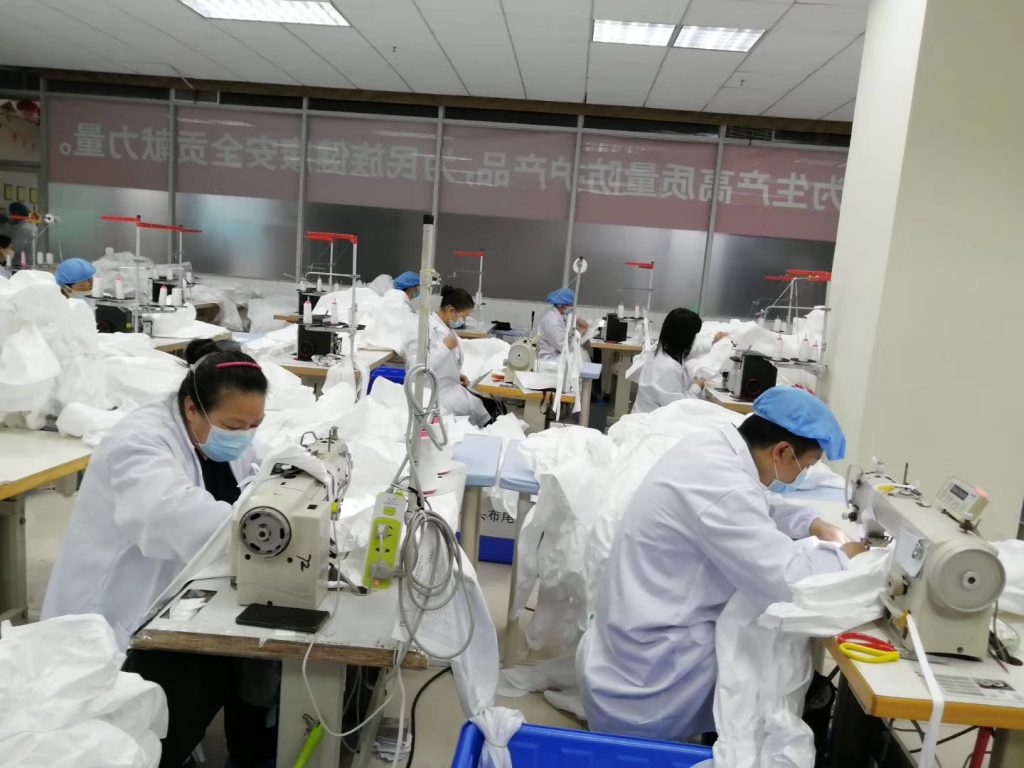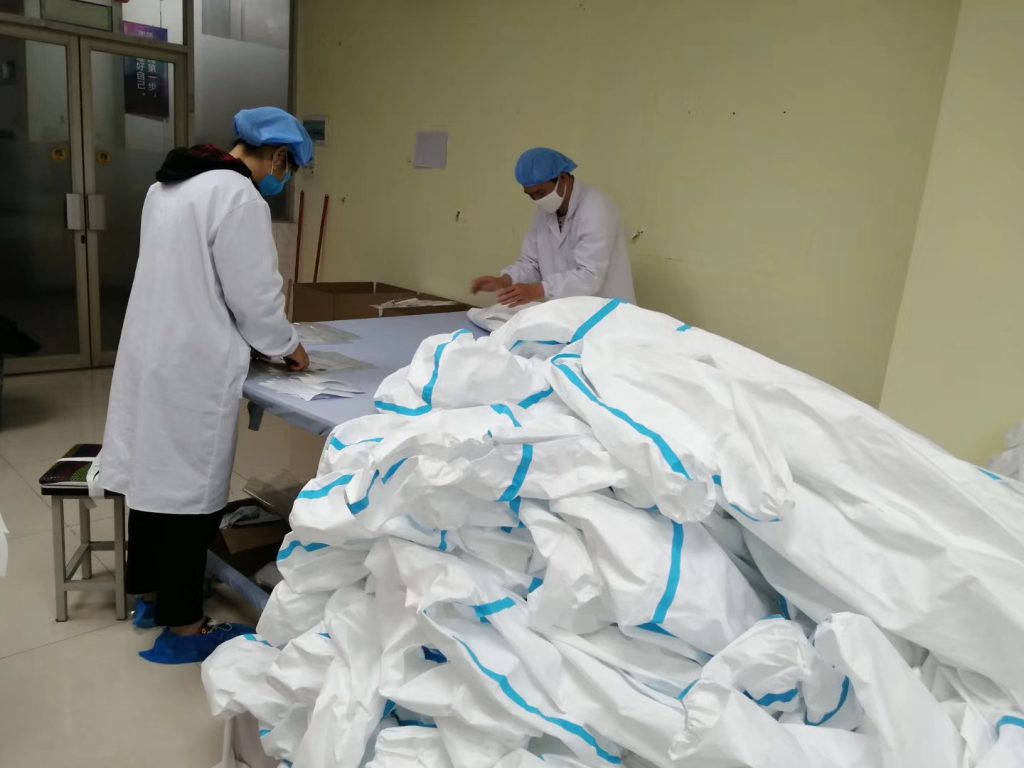 Hooded, wear a mask and glasses to better protect yourself.
China's fight against the epidemic has won great victories.
But from the perspective of the situation, this kind of victory is only a phased victory. If the virus is rampant all over the world, it is very difficult to control it. It's only in the world that the virus is eliminated. It's a real, complete victory. In the next phase, as a super producer, China hopes to fight against the virus with our best efforts, that is, to eliminate the virus worldwide.
The task is heavier.
Ok, if you have any interested in those above products, we have the best suppliers and other resources for the coronavirus, just feel free to contact us:
Or send us e-mail via dc@cndc.co
Mobile/ WhatsApp : 86 13428886594
.
We will keep update our article about different kinds product of wholesale market in China. Hope those our jobs can help you keep doing well your business enlarge, the Knowledge, the culture and experience etc. to know more about China.
.
We make sourcing easily!
Take advantage of our services to make your business stronger in China!
We provide all at cost ($99 up) service including:
China Company Verification
pre-travel service(invitation letter for visa , hotel list, visit scheduling)
samples and fabric sourcing
pattern and sample making
market and factory visit
inspection and shipping arranging
Your comments and inquiry will be highly appreciated.
More details about us, pls check on our website below:
Contact: Jessica Liu
Email: dc@cndc.co
Tel: +86 020 31231044