DC strategic cooperation:
To make a feasibility investigation for your project.
Offering options and suggestions for your purchase plan.
DC Small Order Management
For woven MOQ: No MOQ
For knitting MOQ: 1 Roll of cloth
Directly purchase from Fabric market
Small order is acceptable in our system, buying stock fabric in ZhongDa Fabric market.
Supply you the latest & most popular material and solving R&D, bulk production problem.
Lace fabric

Knitting fabric

Woven fabric

Denim fabric

woolen fabric

Printed fabric
Webbing

Sequins

Applique

Laciness

Zipper

Tassels
Sequins button

Metal button

Pearl button

Flower button

Animal button

Conch button
For big order, we will cooperate with the textile factory; from the base fabric production – dyeing – Finishing processing – Printing/Embroidery/Beading etc. to bulk production.
▲ Cooperated textile factory
▲ Digital printing factory & machine
Advantage
No MOQ, short time production
Custom pattern Design, any color acceptable
No Environment pollution
Here four Craftsmanship we strong in: Beading, Embroidery, Sequins, Printing.
DC make a designing platform that gathering the global excellent designers from France, Italy, Korea, England, Spain and so on that to meet the choice for the brands that different people/ages/styles demand.
Global Cooperated Designers:
DC Platform provides you a strong database including Clothing database, Fabric database, Accessory database
Cooperated with the third party quality inspection like ITS,SGS,SASO, BSCI etc..
2) AQL2.0-2.5 is our Quality Inspection Standard:
Our inspection line will do as below: 
Fabric inspection – first inspection – Mid inspection – Final inspection by the third party – Packaging: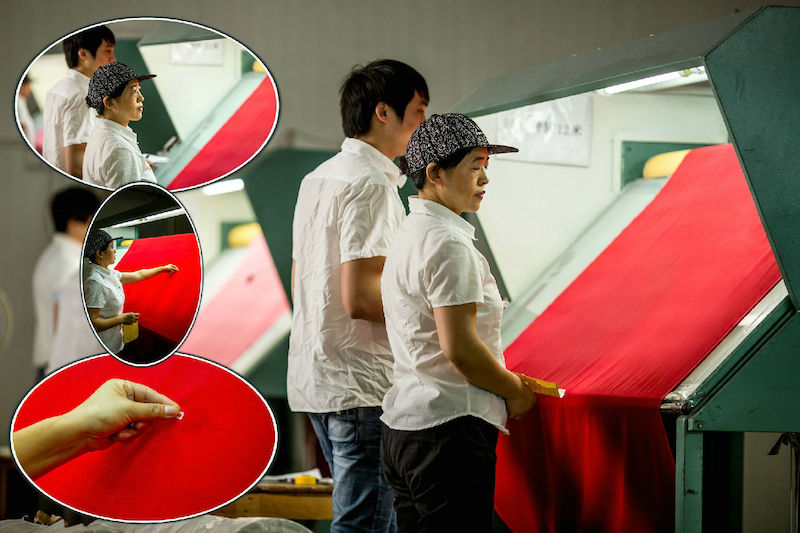 Cooperated with original fabric factory, the first step of inspection, control the quality from the original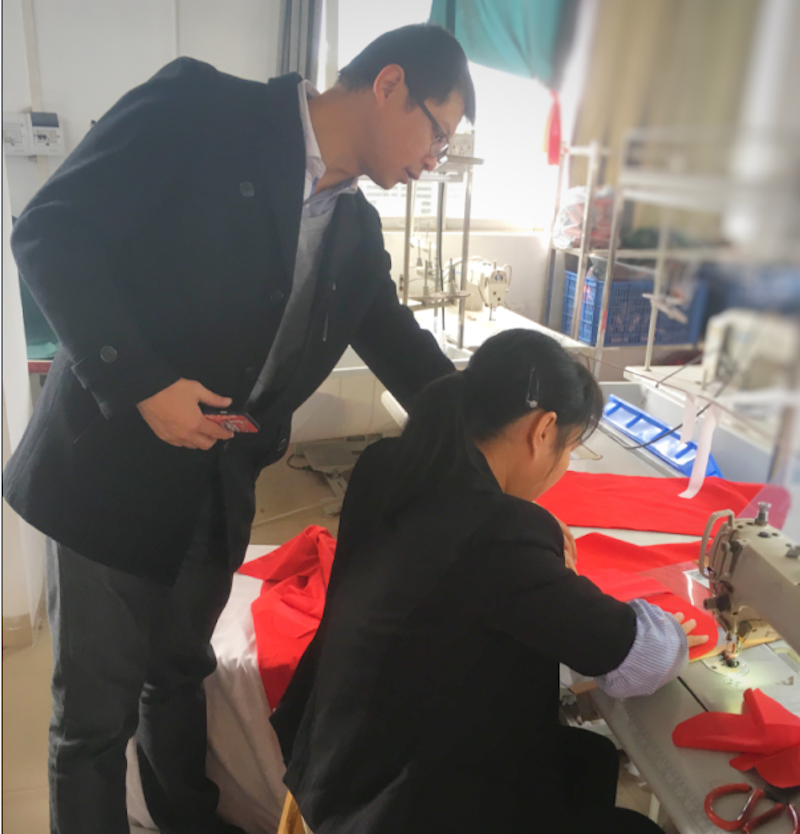 The first inspection, from fabric cutting, sewing to read-make garments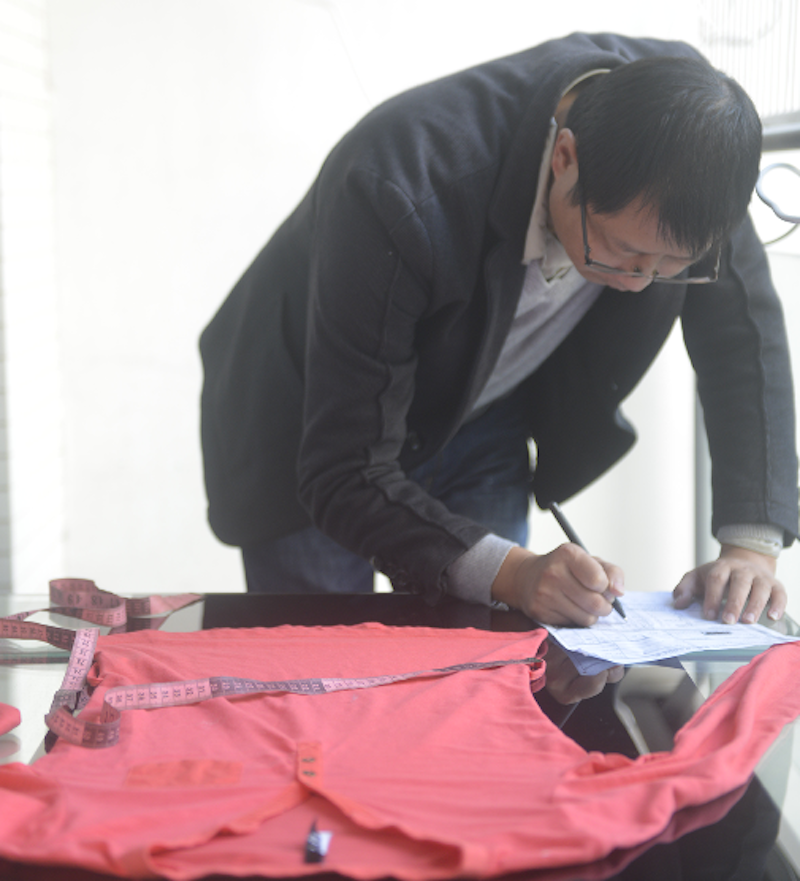 Middle inspection, all the read-make garment should be right Spec/Fitting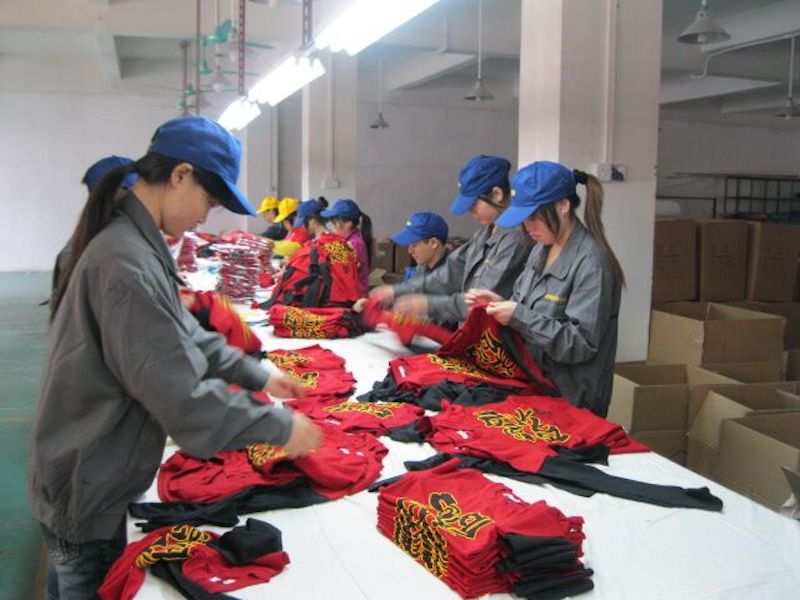 Final inspection by the third party like ITS, SGS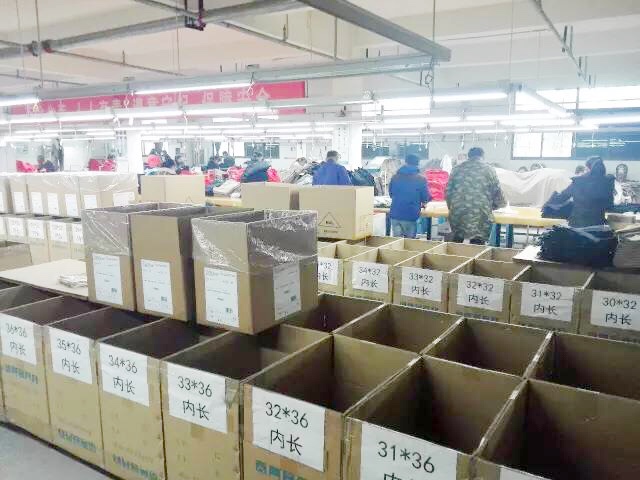 Packaging
The Production Timeline
Maximum the time schedule of production to the stores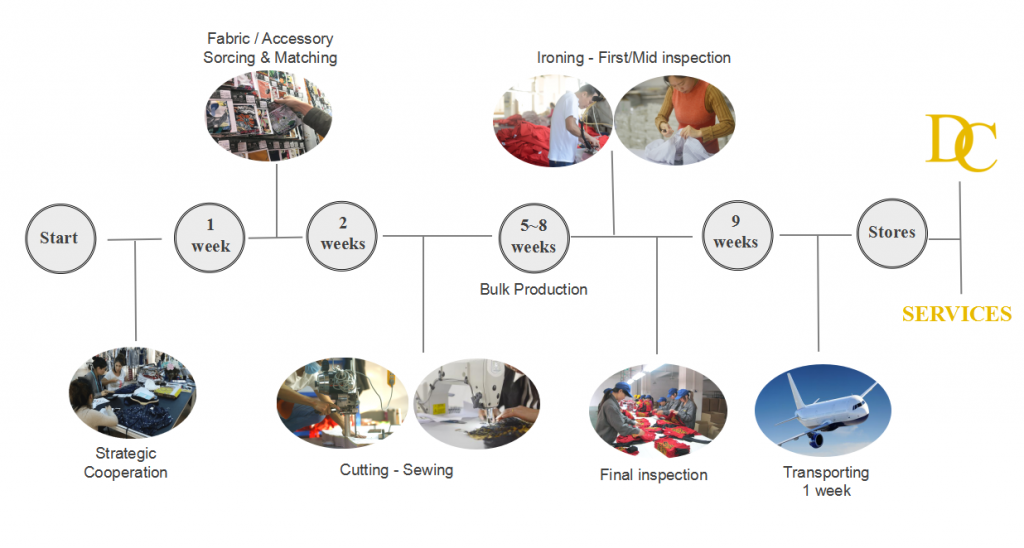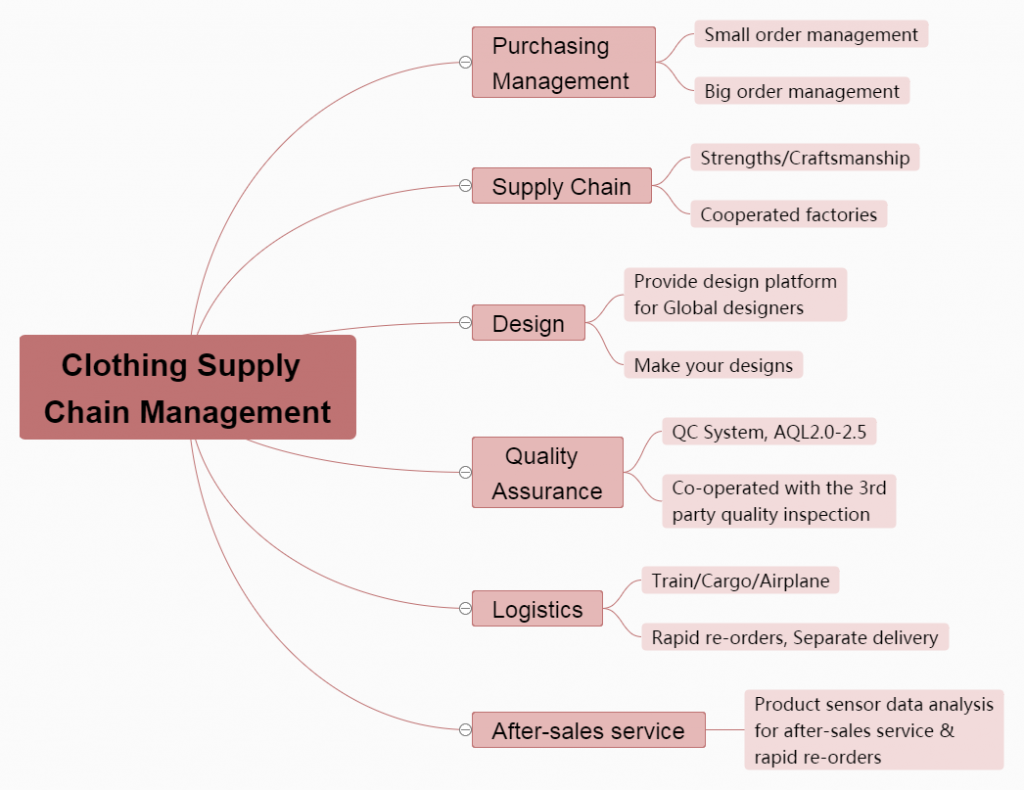 With the idea of QRM (Quick Response Manufacturing), it is obvious that logistics must be followed to achieve first order and rapid re-order.
In China, the logistics industry has been very maturely, we cooperate with many logistic suppliers;
If customers who cannot one-time place a big order because of their financial chain, he can place small order, then ship by air.
While controlling the flow of financial chain, the time and efficiency can be guaranteed as well.
DC will combine the development of domestic apparel industry and launch a whole new supply chain management system to help our customers get better and faster development; To use the data base system to provide customers with professional supply chain strategy and consulting analysis.
The first step is improving the store to be an Intelligence store.
What is Intelligence Store?
The core of Intelligence Store is using intelligence sensor and RFID electronic tag. Using these to establish a huge data base, such as "attention rate", "fitting rate",  "Sample conversion rate", "Bought rate" etc..
After using these data, "DC intelligence" can provide the brand with a "recommended replenishment list". Using our supply chain management helping you arrange appropriate stock for each stores.
We help you grow then we grow.