6 Best popular Stripe shirt / skirt people buy
Striping popular again and again on the different kinds of Fashion Show this year.
Lots of big brands deconstruct it & recombined it, giving it a new soul, inheriting and continuing these classics.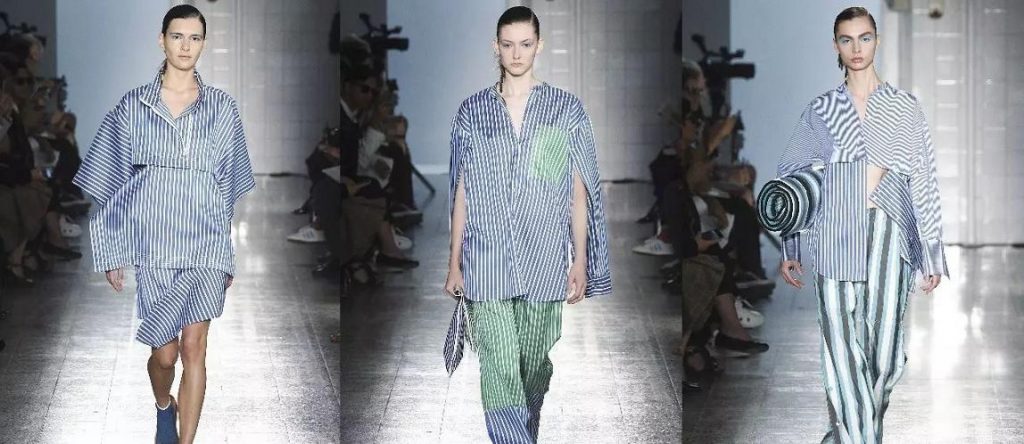 ▲Ports 1961 SS2017
Striped is such a popular element in fashion world, with good & skin-friendly fabric, soft and comfortable wearing.
Now it has received a modern makeover and now comes in various of different designs and silhouettes:
Wraps, Off the shoulder or Ruffles are just a few of the options now available to the lover of this print.
Your options for how to wear the banker stripe shirt is endless.


Here are some tips on how you can display a fashion striped shirt in this season:
Tips 1: Keep it classic
Wear it with blue & red or skirt and a classical jeans for a comfortably classic look. Wear the shirt tucked in or loose. Swap your jeans for a denim skirt for a feminine alternative.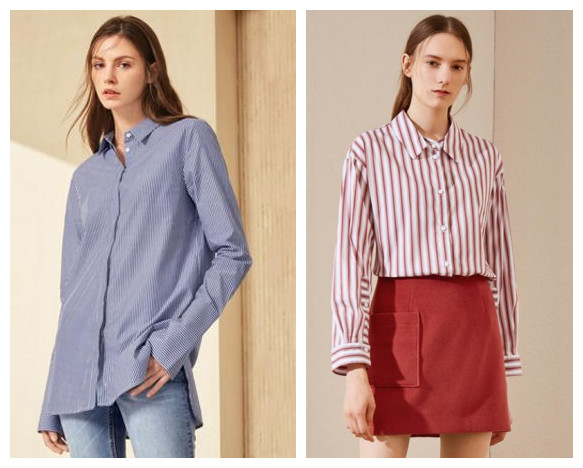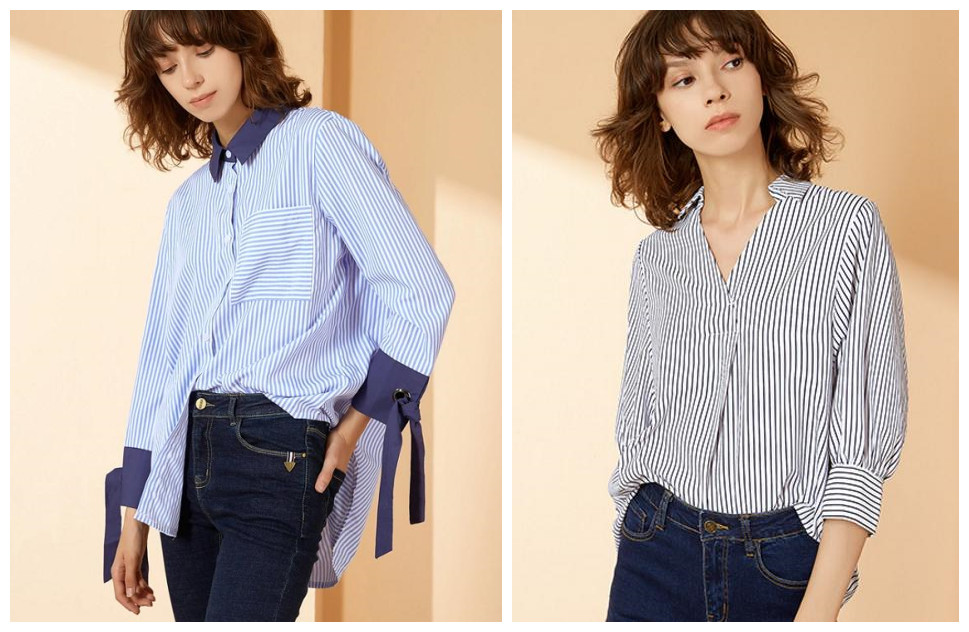 Tips 2:
  Trumpet sleeve, balloon sleeve & cut-outs shoulder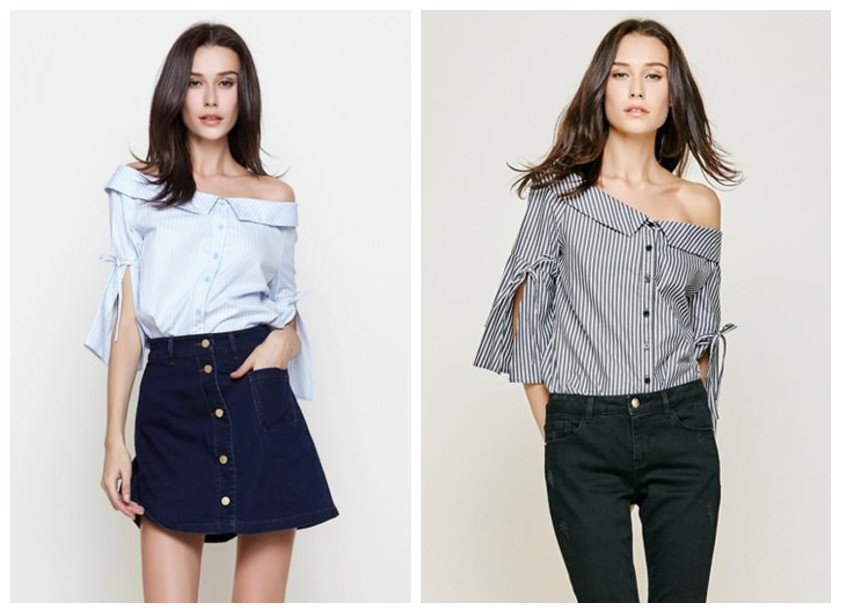 Trumpet sleeve is ultra popular this year. Lots of statement may like ruffled, extra long, voluminous or bell-shaped sleeves twist in 2017.
 Look for shoulder details like cut-outs, forced off the shoulder, or asymmetric for a dramatic flare.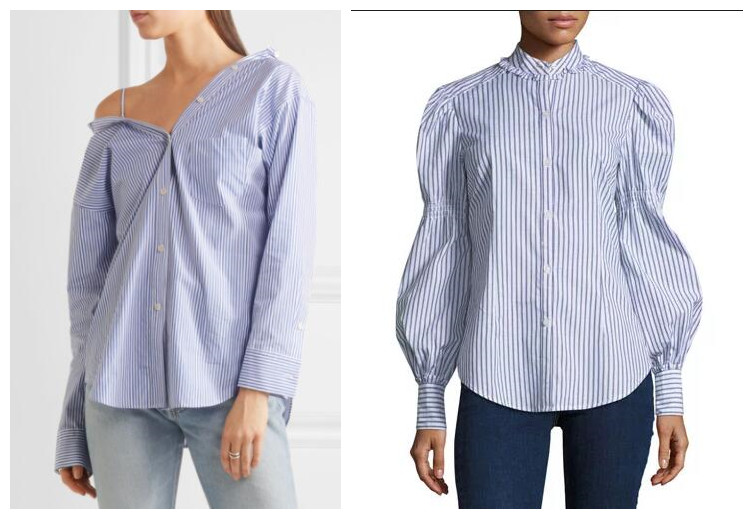 Tips 3: The longer length shirt dress is a simple one-piece that can be dressed up or down.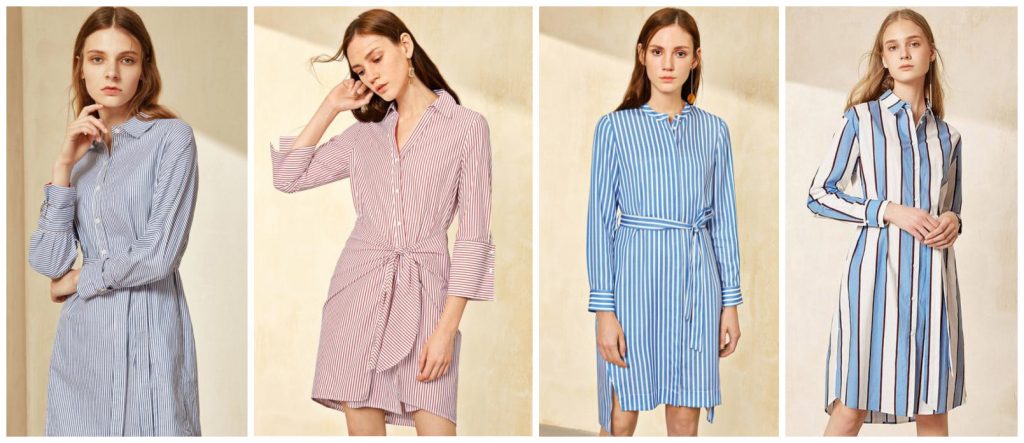 Tips 4: Fank shirt
Perfect as a cover-up over a bikini or simply knotted at the waist when worn over a bikini top and cut-off denim shorts.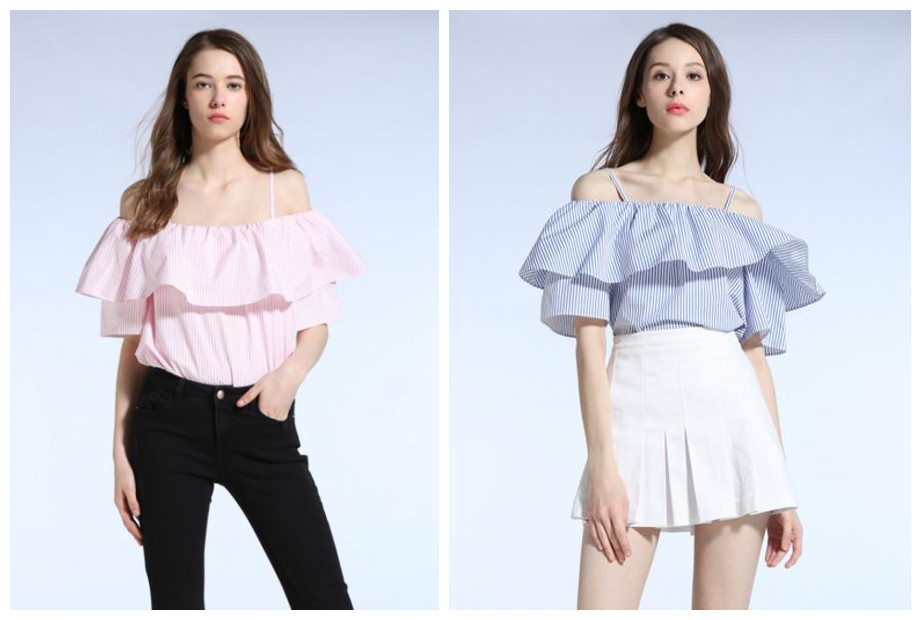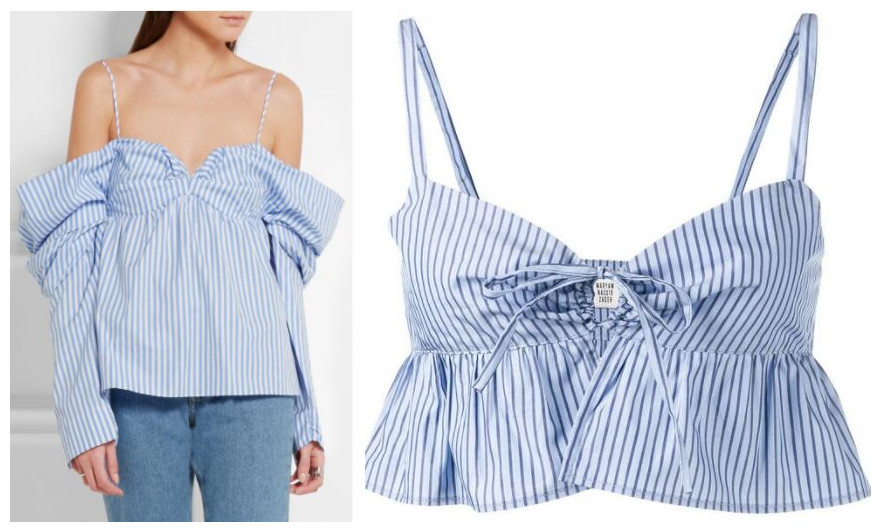 Tips 5: Bardot Ruffle and Frill Striped Shirt

Tips 6: Mix it up: V-neck,big sleeve of mix striped shirt
There is always time for a print party. Since the stripe printed is fairly subtle it can easily be mixed with other bold and brighter prints. who says you can't mix dots and stripes.

Finally, let's show some brilliant & colorful stripe models.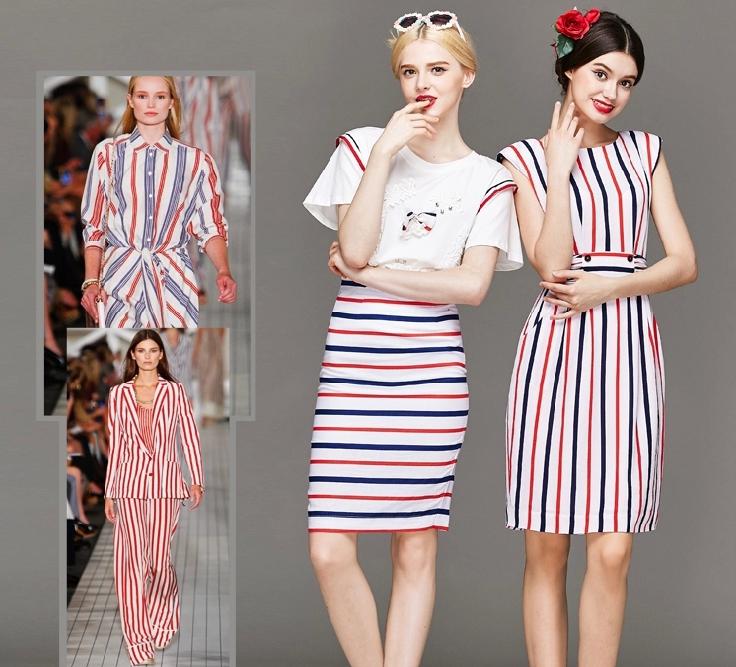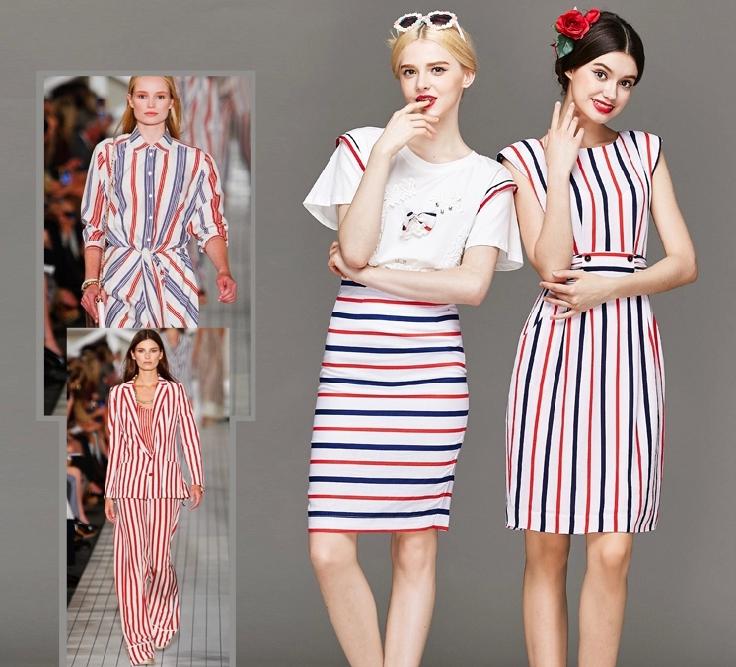 More details about us, pls check on our website below:
Contact: Jessica Liu
Email:  dc@cndc.co
Tel:  020-36012286
Mobile/ What's app : 86 13428886594