5 Best Tips to improve the labor shortage in China 2018
After the Spring Festival in 2018, some of the China's developed manufacturing cities like Jiangsu, Zhejiang, Guangzhou etc., the industry such as apparel, leather, electronic accessories and other labor-intensive industries, will usher in an unprecedented labor shortage!
The most intense competition for hiring workers will come in 2018 because of increasing wages of labourers and a sharp hike in overall production costs. You can see this article:What's the situation of garment factory workers in 2018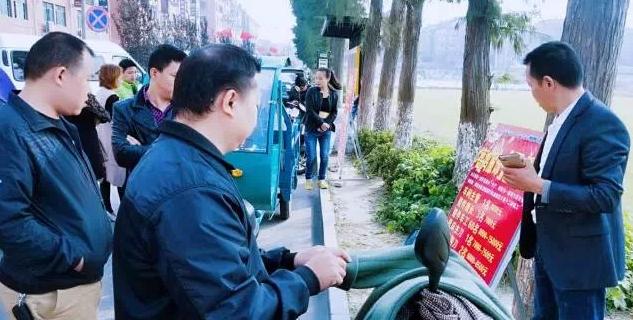 ▲ There are many factories post hiring info. near the manufacturing & factory zone (Huge labor shortage in apparel industry)

▲ Skilled workers are very popular but hardly to hire one (Huge labor shortage in apparel industry)
Persistent labor shortages at hundreds of Chinese factories have led experts to conclude that the economy is undergoing a profound change that will ripple through the global market for manufactured goods.
The labor shortage is pushing up wages and swelling the ranks of the country's middle class, and it could make Chinese-made products less of a bargain worldwide. International manufacturers are already talking about moving factories to lower-cost countries like Vietnam.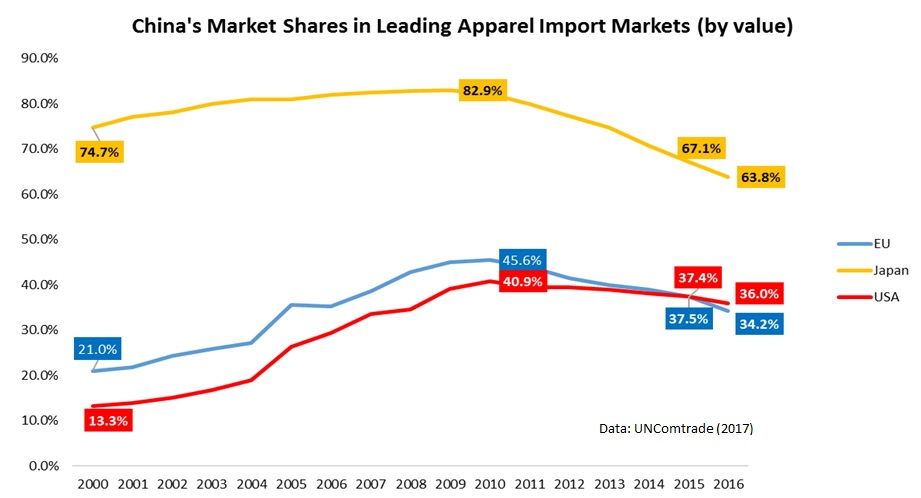 ▲ China's Market Shares in leading Apparel Import markets of United States, EU and Japan, it indicate a clear downward trend in the past five years.
Moving the apparel supply chain
Due to the rapid development of inland cities, the supply chains of apparel industry are gradually moving to some inland cities in China.
Recent years with the government advocated, some enterprises in inland city developing rapidly, and provide a lot of job opportunities to local people, these people don't need to remote to other provinces and cities, they can work in their home town; The wages won't lower too much, low consumption than developed city, also they can take care of parents and children at the same time. All these will greatly reduced the labor resources in the developed cities, thus cause many companies have to worry about the labor shortage.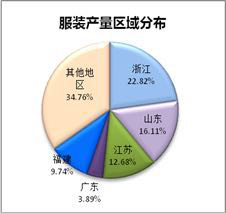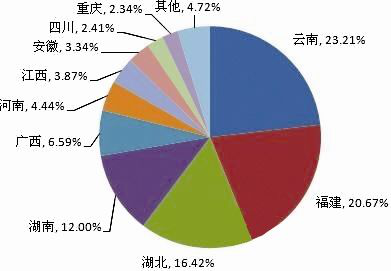 ▲ Compared with 2014 and 017-Distribution of clothing production area, the apparel manufacturing supply chain is moving to most of the inland cities of China.
5 Best Tips to deal with the problem of labor shortage
Faced with the problem of labor shortage in the clothing industry, many enterprises have come up with many strategies to keep good employees and attract more new employees.
Here are a few points for you to learn from:
 1.Adjustment of wage
Some enterprises to stabilize the old employees by issuing year-end bonus, working age award and one more month salary, etc., and the year-end bonus will be given in next year, so the old staff will not be lost.
At the end of the year, the company can show a raise wage standard for next year, attract workers with new standards and prevent employees from being taken away in advance.
2.Reduce working hours and labor intensity.
8 hours work principle, try not to ask workers to work overtime, when necessary can adopt two shift work system;
Reduce the transmission intensity, reduce the pressure on the staff due to the synchronous and forced rhythm of hanging line and single piece flow.
3.Establish lean production system to increase the staff income.
In order to solve the problem of enterprise employment, the enterprise should establish a set of standardized and refined management system to benefit the management.
Control from the following aspects, such as tracking, purchasing and production, reduce unnecessary waste (such as labor waste, wasted hours, waste of transport, etc.), and improve the enthusiasm of workers.
UseJIT production mode arrange the production orders, increase the efficiency of employees per hour, and increase the personal income of employees in a more efficient way.
4.Care about employee's life and benefits.
Hold birthday parties regularlyfor workers.
Companies should be concerned about the lives of their employees and their families.
The sick employee should have a sick leave, and can also ask a worker to accompany and take care of.
Arrange some outdoor activities to enrich employees' weekend life.
To let employees have a stable home;Give employees the opportunity to interact with each other, so that employees can have a stable home near the factory.
5.Improve work environment and increase employee's welfare
Continuously improve the diet structure,living conditions of employees .
The subsidy law can be used to establish the pension fund for old employees, caring fund, andthe education fund for employees' children, also purchase medical insurance for employees' spouses or children.
It's said that,manufacturing will remain a major part of the Chinese economy for at least the next 100 years despite the increased labor costs, but due to the supper strong supply chain of manufacturing system in China.