by Jessica Liu on Feb 20 2018
in Apparel Industry News, Fashion Trends, Supply Chain Managment, Events
What's the situation of garment factory workers in 2018
"Since the beginning of this month, there have been garment factory workers returning home for the Spring Festival." Says Lichueng, one of a garment factory boss in Guangzhou, on January 22nd, less than a month to the Chinese Spring Festival.
Recently, the many boss of garment factory in Guangdong Province, were worried and helpless. the garment factory workers are hard to recruit, all kinds of methods have been tried, and the applicantis still very few…     More detail you can see this article: 5 Best Tips to improve the labor shortage in China  2018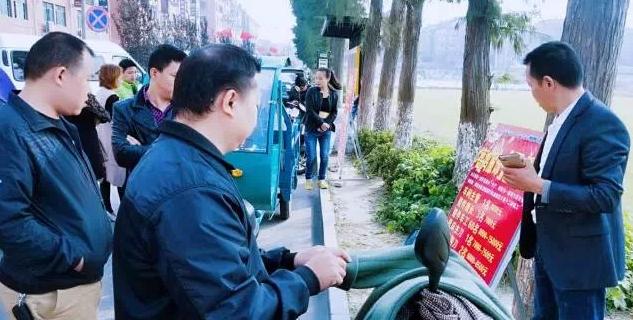 ▲ There are many factories post hiring info. near the manufacturing & factory zone (Huge labor shortage in apparel industry)
According to the reporter, this kind of labor-intensive enterprises have many vacancies before the Spring Festival every year, and most of the them will recruit college students part-time job to deal with it.
Faced with labor shortage problem after the Spring Festival, many companies have also started to enlarge recruit in advance such as Salary adjustment, make plans to issue on time starts draw back bonuses, encourage the old with the new introduced employee award…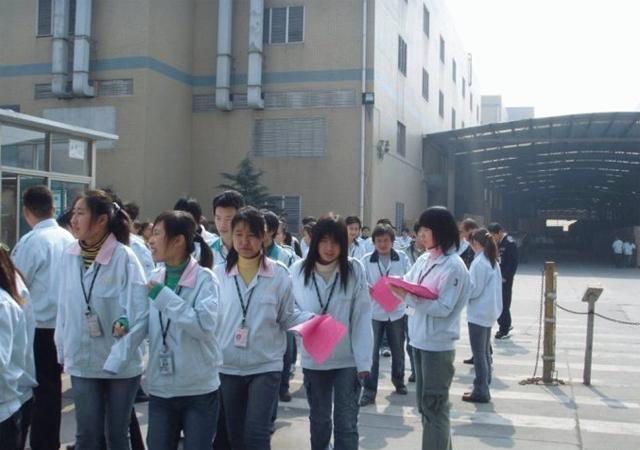 ▲ Most factories have to hire many temporary workers like students who has Summer / Winter Holiday   (Huge labor shortage in apparel industry)
Hiring more part-time job of college to to fill the vacancy
According to Mr Lichueng, there are about 2000 employees in his factory now, which has been in use for nearly 400 par-time job workers,  "from the beginning of January those employees asked leaving for the Spring Festival, even some of them quit if their boss didn't agree the holiday leaving".
In response to the current employee turnover, many enterprises in the recruitment of part-time jobs to fill vacancies.
A lot of companies need a lot of part-time jobs, and the number of college students with part-time jobs is even more than 1,500 workers.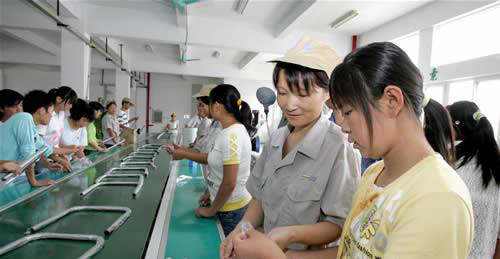 ▲ Many young college students willing to have part-time job during their Summer / Winter vocation   (Huge labor shortage in apparel industry)
The shortage of part-time workers has also rising the price of part-time jobs in the market.
According to Mr. Li, the price of part-time workers in the market is between $2 to $2.5 per hour, which is higher than the previous price of apparel manufacturing industry.
In order to encourage employees not to ask for leave before Spring Festival, some companies have established the year-end bonus system, which means employees can receive a year-end bonus of one to two thousand RMB at the end of this year.
An experienced manufacturer, Mr. Chen, told us that employees who did not take time off from work and who had been working for half a year can get a year-end bonus. They could get 1,000RMB for working half a year and 2,000RMB for working more than one year.
Increase the welfare to keep good employees, and attract new employees
Before the festival, the labor shortage of apparel factories can recruit part-time college students to fill the vacancies, but most of the factories will face the dilemma of part-time job staff leaving. Many factories are already preparing the recruitment measures in response to the labor shortage after Spring Festival.
"A lottery will be held on the first day after the Spring Festival. The top prize will be 5,000RMB, and the prizes will include home appliances or others rewards. The winning rate will be more than 30%."
According to Mr. Yao, the factory has informed employees of the details of the lottery, mainly to attract older employees to return on time. At the same time, old employees and new employees will be rewarded if they introduce new employees to work in the  factory.
There are also some factory would raise the wage to attract more employee, this is the most directly and effective way, and easy to attract new employees.
More articles:
1.How To Find The Right Garment Manufacturer 500
2.Where will Xintang jeans move to in 2018?
3.5 Best Tips to improve the labor shortage in China 2018