by Jessica Liu on Feb 12 2018
in Apparel Industry News, Fashion Trends, Supply Chain Managment, Events
Where will Xintang jeans move to in 2018?
Xintang Jeans of the denim capital of the world
Xintang Jeans is famous as the "Jeans Capital of the World" – there are more than 10,000 enterprises/factories related to the jeans industry, it produces over 260 million pairs of jeans a year, equivalent to 60% of China's total jeans production. It also meets 40 percent of the market demand in the US.(Related:How to do fast fashion and where to find the apparel manufactures?)
GOVERNMENT NEWS 10th Jan. 2018:Guangzhou Xintang town, all size of enterprises are facing transformation.
Since the beginning of September 2017, many customers will ask whether those Xintang jeans & denim factories will be moved after it begins to renovate the pollution problem.
Now there is an official news! Xintang jeans really needs to transform and upgrade!
The government will use the methods of legal, administrative, economic and market measures to strictly normalize law enforcement and compulsory standards, push more than 70 polluting enterprises of closure and transforation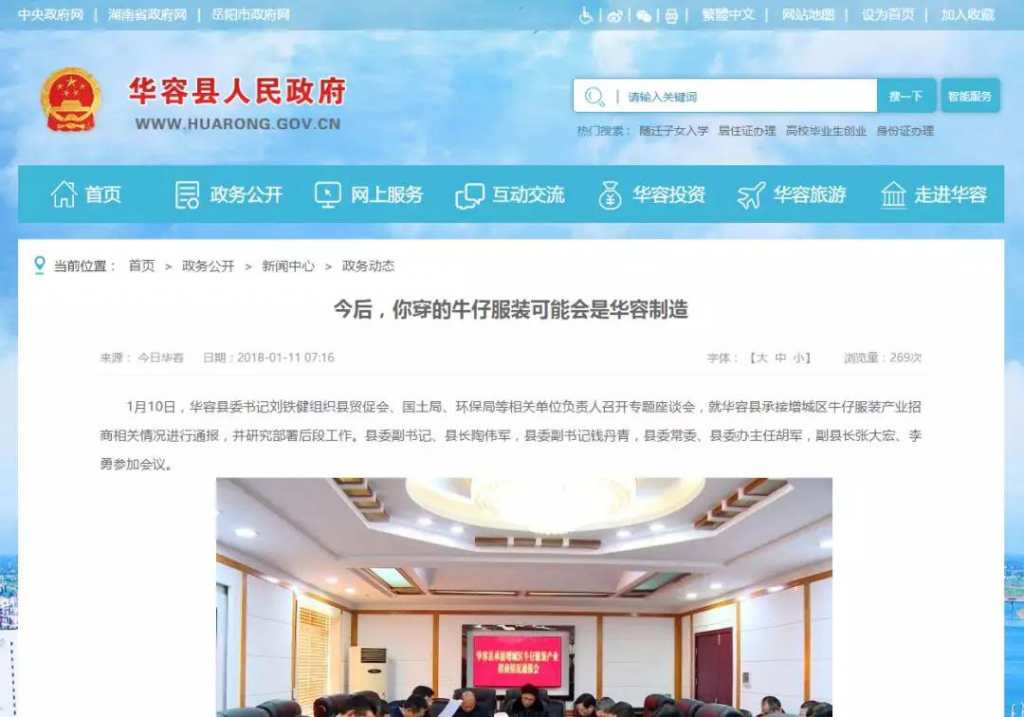 ▲HUARONG GOVERNMENT NEWS:
The Xintang Jeans capital will move to HUARONG
city Hunan Province, it may call HUARONG
JEANS in near future
At present, there are more than 10000 denim enterprises in Xintang, over30 big brands and take up more than 60% of the market share in China. It's daily production capacity goes to 3 million pieces, and with an annual output of nearly 1 billion pieces. About 30% of the jeans come from Xintang town in China. Xintang's denim products sell well at home and abroad.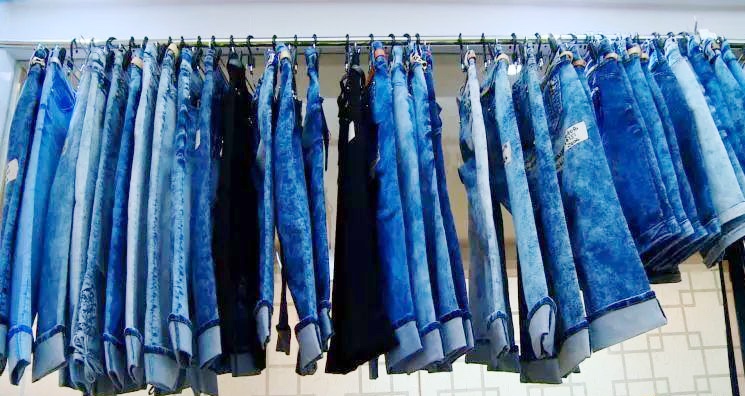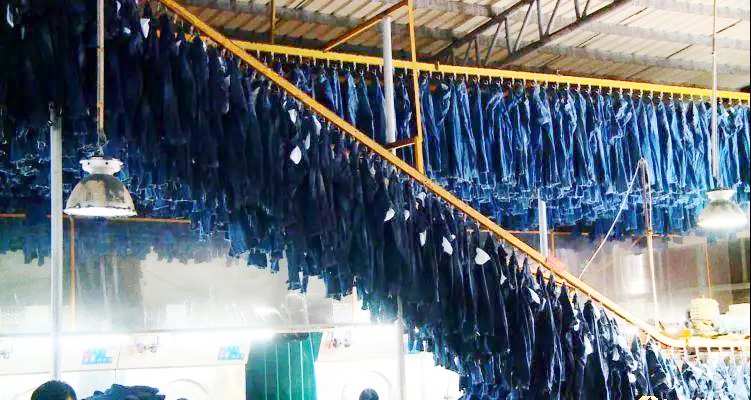 Changning – one of the big city of Hunan Province, will be the other "Jeans Town" in near future.A formal signing ceremony of the Denim whole industry chain project was held on 29th Dec. 2017.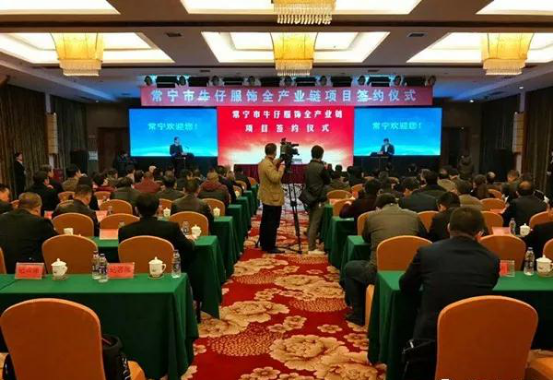 ▲A formal signing ceremony of the Denim
whole industry chain project located in
Changning City.
It is reported that Changning Denim apparel industry chain project is made up of environmental protection facilities project and denim apparel production project. The total investment of the project is 10 billion RMB, and the annual production of the denim apparel is expected to reach 1.5 billion pieces, the annual output value will be 100 billion RMB.
This project will be implemented in three phases, the first phase investment will be 3 billion RMB, and the jeans annual production is expected to reach 500 million pieces, the first phase will be completed and put into operation before the end of October 2018.
Since the Eighties, it was known that "Most jeans come from China, but Chinese jeans come from Xintang". And Xintang Jeans would become a history in near future.
Let's welcome a better jeans era, the apparel industry is developing, the denim industry need to be upgraded at the sae time!
DC TEAM will develop together with all of you and make progress together!
More articles:
1.5 Best Tips to improve the labor shortage in China 2018
2.What's the situation of garment factory workers in 2018