China Import and Export Fair (also known as the Canton Fair), is established in 1957, which is held every Spring and Autumn.
The Fair boasts an exhibition area of 1.18 million m² per session, with 150,000 exhibit varieties in 16 industries, and the number of exhibitors from home and abroad stands at nearly 25,000. In each session, about 200,000 buyers attend the Fair from more than 210 countries and regions all over the world.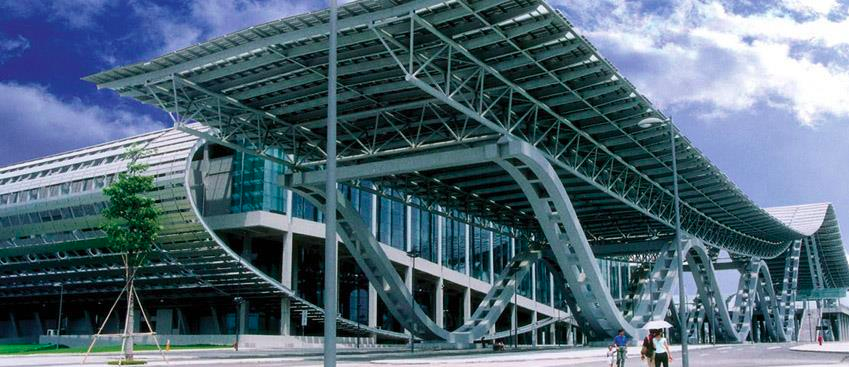 Canton Fair Schedule:
Phase 1 (April 15-19, October 15-19):
Electronics, lighting equipment, vehicles & spare parts, machinery, hardware & tools, construction materials, chemical products, energy resources, and international pavilion
Phase 2 (April 23-27, October 23-27):
Consumer goods, gifts, and home decorations
Phase 3 (May 1-5, October 31-November 4):
Textiles and garments, shoes, office supplies, cases and bags, recreation products, food , health products and medical devices, and international pavilion
Location: China Import and Export Fair Complex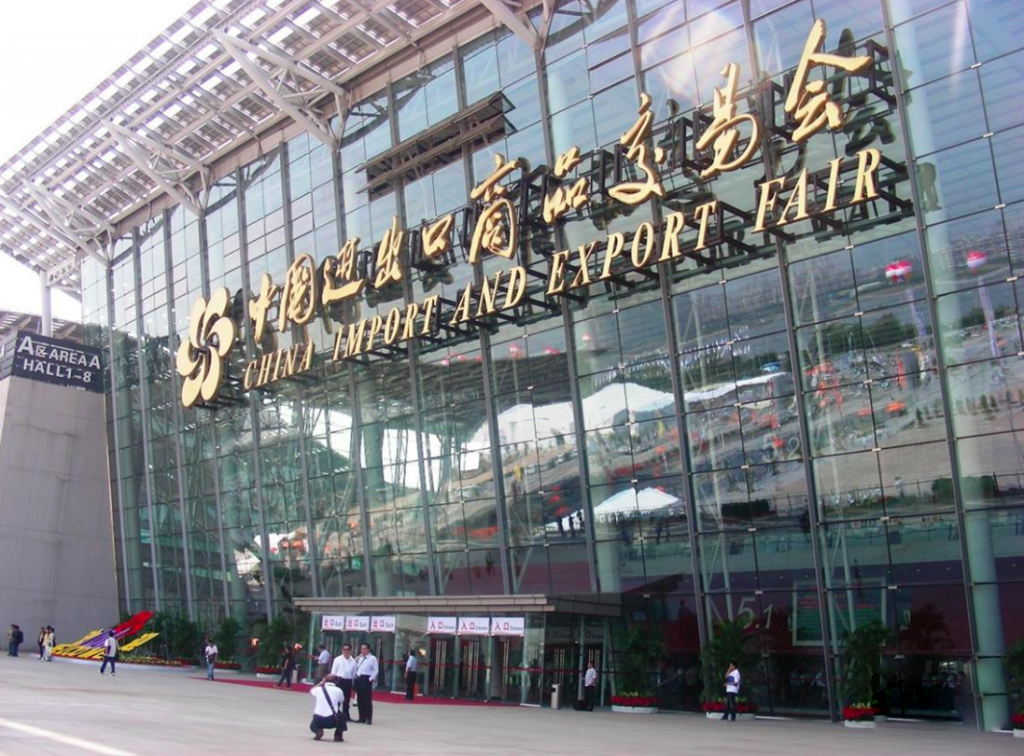 Usually, overseas customers get the Canton Fair buyer cards, which can be used in three phases of Canton Fair. You need to clear which phase of your product is.
The Buyer card(badge) is the only official admission to Canton Fair. The only place to get the buyer badge is Canton Fair Registration Offices(below) – in person. To encourage online pre-registration to save everybody's time, pre-registered can get the badge by Express Channel at the registration office and save 150RMB register fee.
Here are the DETAILS of pre-register online steps:
https://invitation.cantonfair.org.cn/BuyerUser/RegisterUser/
Please complete the following form to register for an official invitation letter and pre-register for your buyer's badge. As a new buyer, you'll also be eligible to enjoy award-winning Canton Fair services free of charge!

The information need to fill just as below: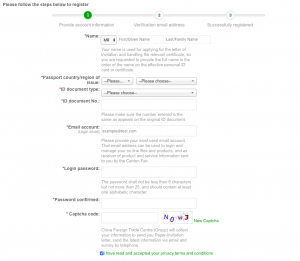 Here if you don't want to pre-register online.
Without registration online, you also can apply the Buyer Entry Badge at the fair, but it will cost you 100RMB as a service fee. Meanwhile, at your arrival, you need to present your Overseas Passport, business card and your Identification photo(5cmX4cm, cost 50RMB if taken by the fair) at the Overseas Buyer's Registration Office. – Suggest register at registration Offices set up in appointed hotels

More details about the Canton Fair as following:
where is the Buyer Registration Offices
Registration Documents Requested
Registration time
Registration Process chart
FAQ of Registration
Please Click Here to know more.
Now,you finish the registration,
If you are the first time to Guangzhou and attend the Fair,the following information you may be interested in and very useful。
The hotels in Guangzhou please click here
This is a very complete introduction to all kinds of hotels in Guangzhou. You can see more than hundreds of hotels and how to book them.
If you come to the Canton Fair, you will need to use it. Even if you come to Guangzhou one day, this form will be super practical.
Full Canton Fair Transportation Guide click here
Guangzhou Airport to Canton Fair please click here
From Hong Kong to Guangzhou click here
Metro to Canton Fair
Please find below the Guangzhou Metro Map.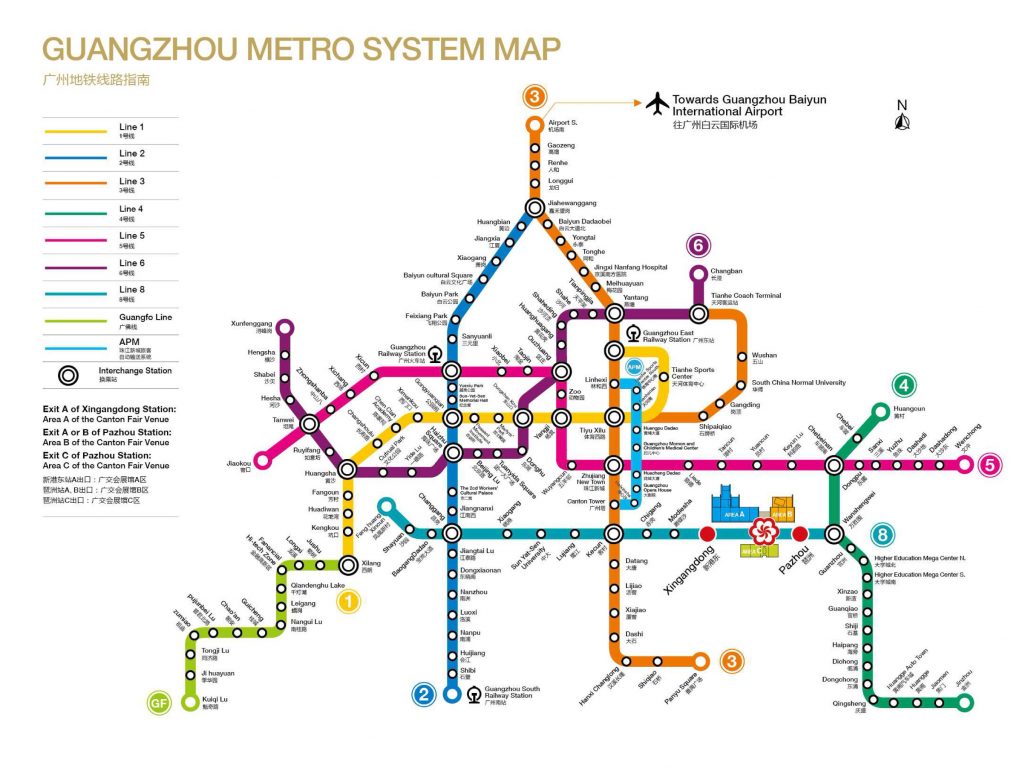 Canton fair locate in the east of Line 8. You can take metro to the "Pazhou" Chinese"琶洲" or "Xingangdong" Chinese"新港东" Station.
Guangzhou Baiyun International Airport locate in the north of line 3.
Guangzhou South Train Station locate in the south of line 2.
Guangzhou East Train Station locate in the northeast of line 1.
If you have other questions,please e-mail us via dc@cndc.co