by Jessica Liu on Feb 3 2018
in Apparel Industry News, Fashion Trends, Supply Chain Managment, Events
Five Important Points to choose an appropriate apparel factory
We all know Zara's overarching strategy is achieving growth through diversification with vertical integrations. It adapts couture designs, manufactures, distributes, and retails clothes within 2 weeks of the original design first appearing on catwalks.
Now that the era of growth driven by store expansion has been gone, organic growth is expected to happen in 2018; In the near future, we will see that some brands are increasingly focusing on sales driven by popular trends and promoting sales growth through the value of goods.
In addition, the decline in retail space productivity and rising prices are also threatening growth due to the use of promotional methods. Therefore, some forward-looking companies have realized to build/improve their own supply chains in time becomes more and more necessary. Since the concept of "fast fashion" is popular, it greatly accelerate the competitiveness of the apparel market, it's a challenge but also an opportunity at the same time.
DC Intelligent – our quick response platform, is born for helping apparel enterprises establish/improve their supply chain. DC Platform can adapt to the rapid development of the fast fashion and now grown so fast, except for the apparel brands to improve their supply chain demand is big, the key is that we have cooperated with a lot of high-quality apparel factory.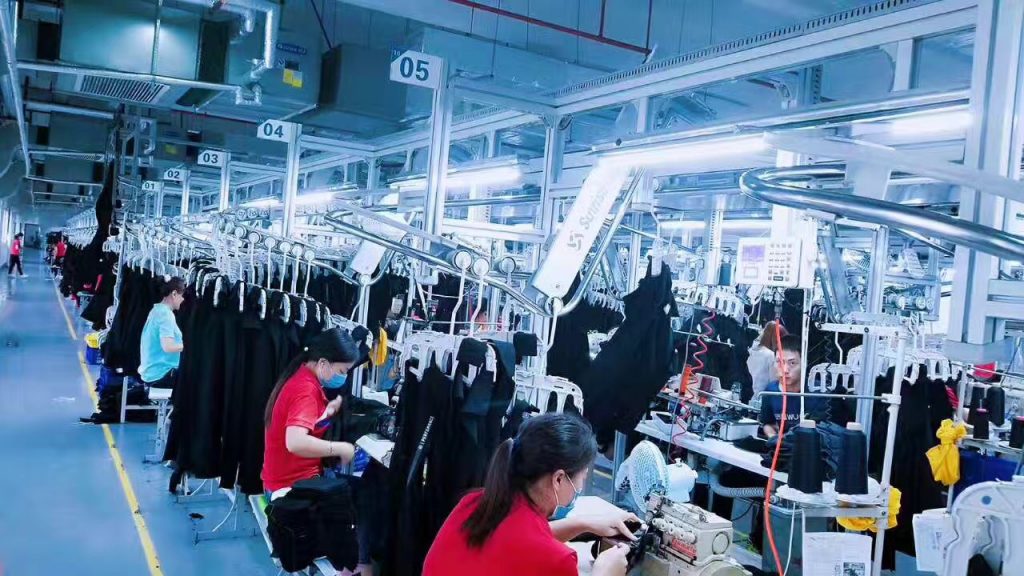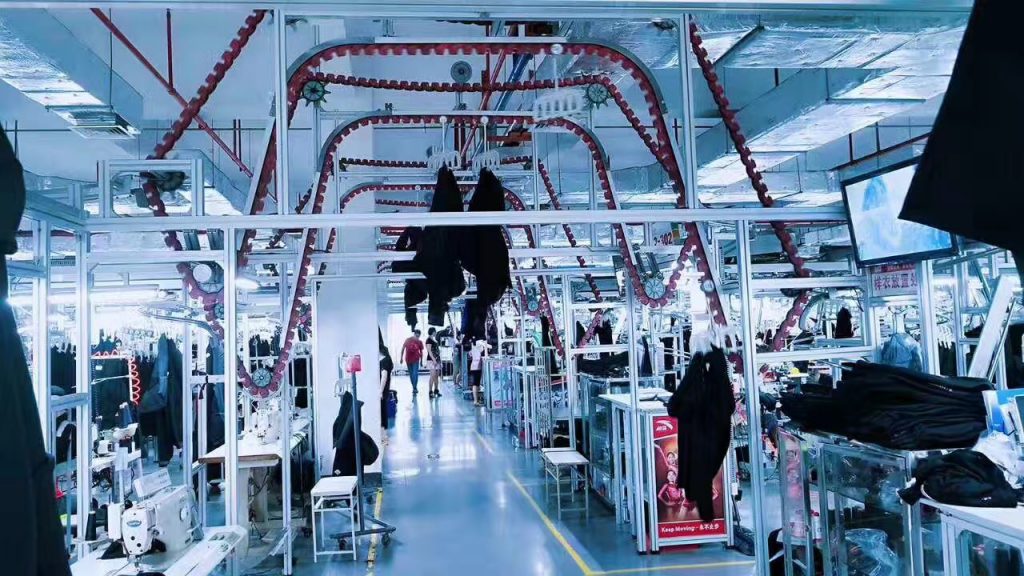 ▲ New type of Intelligent Clothing-hanging factory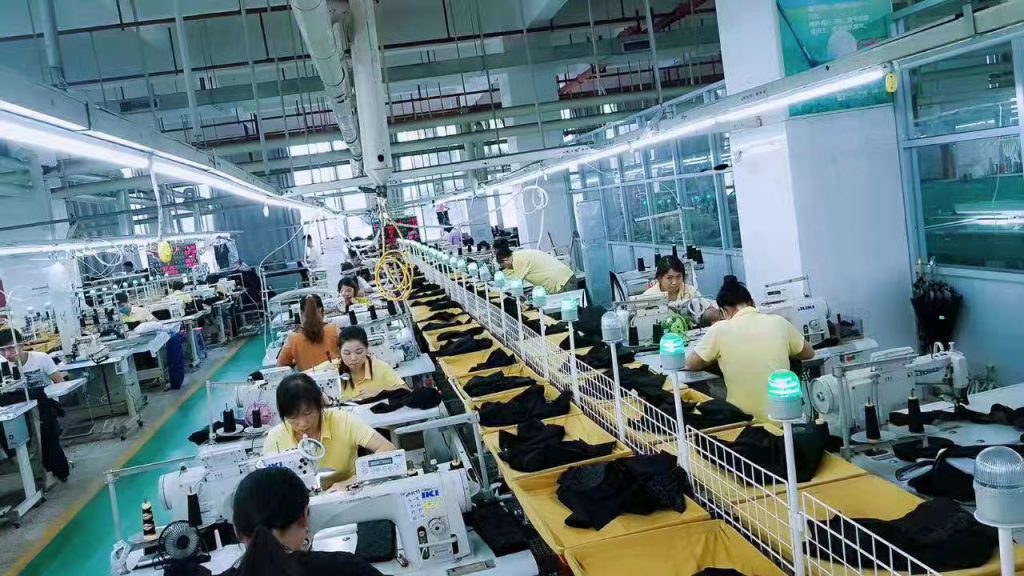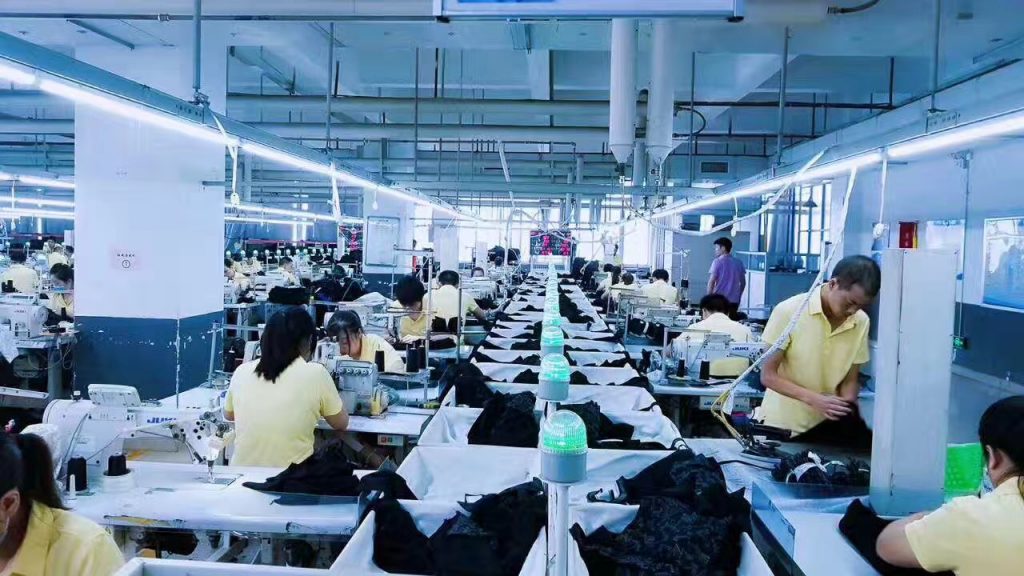 ▲ Traditional factory
Five Important Points to choose an appropriate apparel factory
1.The scope of the factory – Within 500 kilometers.
Quick response mode requires very high response speed. Therefore, enterprises that implement quick response mode often have certain geographical restrictions on the choice of suppliers.
In principle, the closer the clothing supplier to our headquarters, the better for us.
Like ZARA, the fast fashion representative of the apparel industry has gathered around 40 garment factories around its headquarters. In pursuit of the ultimate "fast", ZARA spends a lot of money building underground conveyor belts that connect these factories to headquarters.
Therefore, there are certain limitations when choosing a factory. How to make a trade-off between "distance" and "cost" is very important.
Over the past few years, the shift in the clothing industry has been evident — moving from the Southeast coastal areas to the Midwest of Chinese inland cities.
There are 8 apparel industry areas were famous for many years such as Hangzhou Woman's clothing industry area, Qingdao Woman's clothing industry area, Dongguan Woman's clothing industry area, Fujian Men's clothing industry area, Guangzhou Men's clothing industry area, Changshu Men's/children's wear clothing industry area, Wenzhou Formal wear industry area, Huzhou children's wear industry area, etc..), some of these areas still have a certain influence now , but some of them are getting declined.
These industries have been able to maintain their development for so long, the biggest reason is that they are in the area of perfect supply chain, all kinds of resources and equipment are rich and mature.
2.The Factory Scale
The average order quantity/10= number of workers of factory
For example:
If the order quantity is about 1000 pieces of one style, so it is appropriate to select a medium-sized factory with about 100 people.
If the average order is about 300 pieces, and then the factory with 100 people may a bit redundant, the small factory of about 30 people is more suitable.
To use the quick response manufacturing system doing fast fashion, we do not advise you to choose a big scale factory to operate your order. Because the quick response business model will generate appear many temporary emergency orders or insert new order demands, only the core customer of the factory them they will cooperate with your (temporary/emergency)needs.
But for the big factory, although they have many workers and well-equipped, the factory has a high demand for their customers at the same time.
So our suggestion is to be the core customer of the small factory, but do not be the smallest customer of the big factory.
3.The Factory Facilities
The most important thing to do quick response mode request rapid speed to response.
Although we suggest cooperate with small factories to do quick response order, but we still have to ask these factories must have these parts such as: fabric inspection, sample development, cutting bed, sewing machine, QC inspection, packing and so on. For some secondary processing procedures, such as washing water, embroidery, printing, nail/beads,etc., the factory should also have enough familiar resources to do these.
In other words, although these factories are small, their configuration to proceed a whole order is no different from a big factory.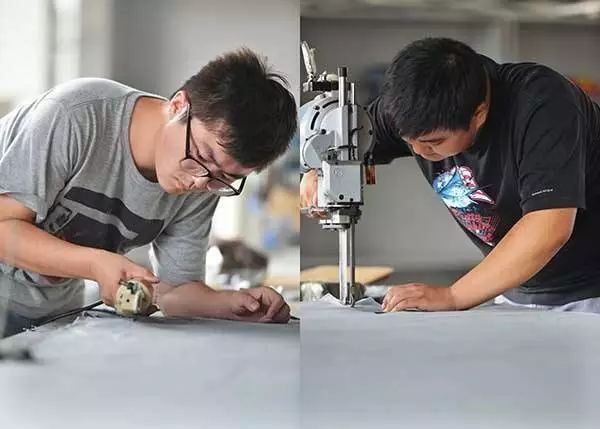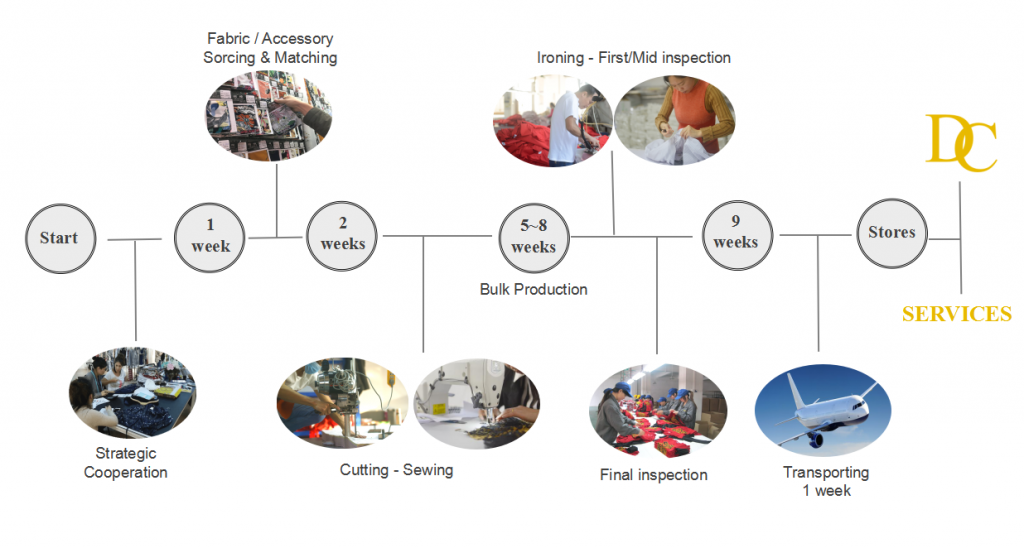 ▲ This is what DC Platform can provide
4.Factory Management – The details of factory
While matching a factory suit for you or not, we should check the management of this factory.
First is the detail, whether all areas/environment are clean and tidy, and the engine sound of the workshop is humming continuously. If the details are good, the factory is well managed.
One more thing is that the employees of this factory: how many old staff in the factory?
How many staff working more than 3 years?
These data can be used to understand the management level of a factory. Moreover, if the proportion of old workers is high, the quality of the factory is stable.
5.Factory concentration
It is difficult to judge whether a factory is suitable to do quick response mode business,
We can judge by the concentration of the variety of his orders. If a factory is focused on making a certain kind of clothing, we can trust his professional. If the factory itself is small, and all kinds of clothes are made, it is difficult to ensure that the factory is professional in producing garments.
The concept of a factory owner is very important as well. It depends on whether the boss agrees with the QRM (Quick Response Manufacturing) mode, or whether he has ambitions to do more.
If the factory owners have no confidence doing this new model, then while you have orders proceeding in his factory, for production, delivery date or sometimes of the order modification, he may not cooperate with you very well. Such a factory may cooperate fine with you in the short term, but for a long run, it totally cannot match your need.
Conclusion
Only the factory that suits you is the best one.
It's not that bigger factory we say it is good, and a good factory is not always can be the right one for you.
The key is to find the most suitable factory, as its scale, the structure, the professional degree all is indispensable.

More Relate article about  DC platform :
1 .  What We Do ? 
2. DC PLATFORM : New Energy of Apparel Industry – Quick Response Manufacturing
3. Designers & Quality Assurance Updated Of B2B DC Platform 
4. How Chinese Use DT (Date Technology) to reforms apparel industry based on IMS and Quick Response?
5. Apparel Supply Chain + Intelligent Store
6. How to operated the Design Interconnection of DC?
7. How DC integrate all resource to make quick response manufacturing of apparel supply chain?
8. How to do fast fashion and where to find the apparel manufacturers?
9. How to use fabric supplier doing ORM ( Quick Response Manufacturing ) mode?