In the previous articles, we introduced our friends several famous garment wholesale markets in Guangzhou.
Have you ever been those garment market or heard of them before?
There are several well-known garment wholesale markets in Guangzhou China.
Perhaps one of the following garment markets will be of interest to you:
Medium and high-end men's/women's wear market:
Xin Da Di (新大地)
Guangzhou Kapok International Fashion City(Hongmian garment market红棉国际服装城)
Guangzhou HuiMei Fashion City(广州汇美国际时装城)
Guangzhou UUS garment market(广州UUS服装城)
Click here to know the details of these market mentioned above:
.
Or you want to know may be the Mid-lower grade Men's wear/Women's wear market:
Guangzhou Thirteen-Hong garment wholesale market (广州十三行服装批发市场)
HongMian garment trade center (广州红棉服装交易中心)
New China plaza (新中国大厦)
Baima garment market(白马服装市场)
Yima women's world market (一马服装市场)
Or Are you interested in children's wear products?
You can find the answer in the following article:
.
Or maybe you are an old-hand in Apparel Industry, you have your own brand or service for a clothing company, maybe you are interested in the Textile/Fabric:
👇 This article can help you:
.
.
But in today's article, we will show you another new and very large garment wholesale market.
It is "Guangzhou ShaHe Garment Wholesale Market"
Shahe apparel wholesale market is actually a business circle, which consists of the following markets:
Shahe Jinma Clothing Trading City(金马服装交易城)
Shahe Wanjia Garment Wholesale Plaza(沙河万佳服装批发市场)
Shahe Garment Square (沙河广场)
Yimin Garment Wholesale City (益民服装批发城)
Shahe Trendy Children's Wear Wholesale City(沙河童装批发城)
Shahe First Readymade Garment Wholesale Market (沙河第一成衣批发市场)
Guangzhou Shahe Changyun Garment Wholesale City(长运时装城)沙河
Xintiandi clothing wholesale city (新天地服装批发市场)
Shahe Daxihao Garment Wholesale City(沙河大西豪服装批发城)
ShaDong International Garment Wholesale City (沙东国际服装批发城- South Center 南城; North Center北城)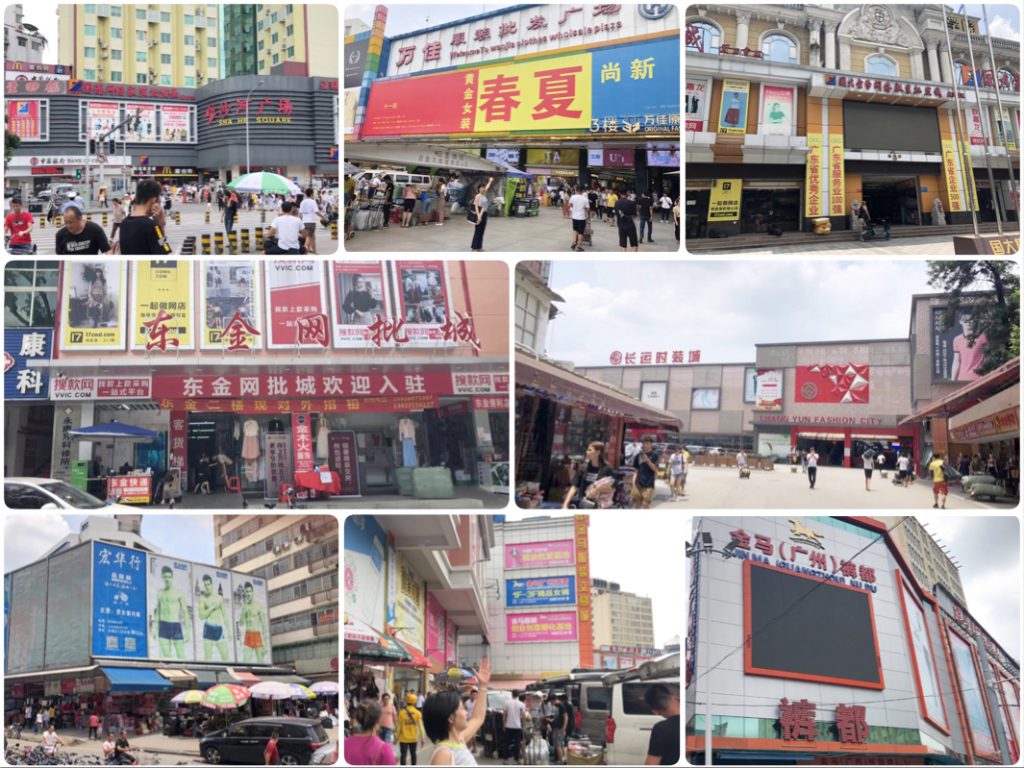 .
Here we focus on three garment wholesale markets:
Wanjia garment wholesale city
Jinma garment wholesale city
On-line garment wholesale center.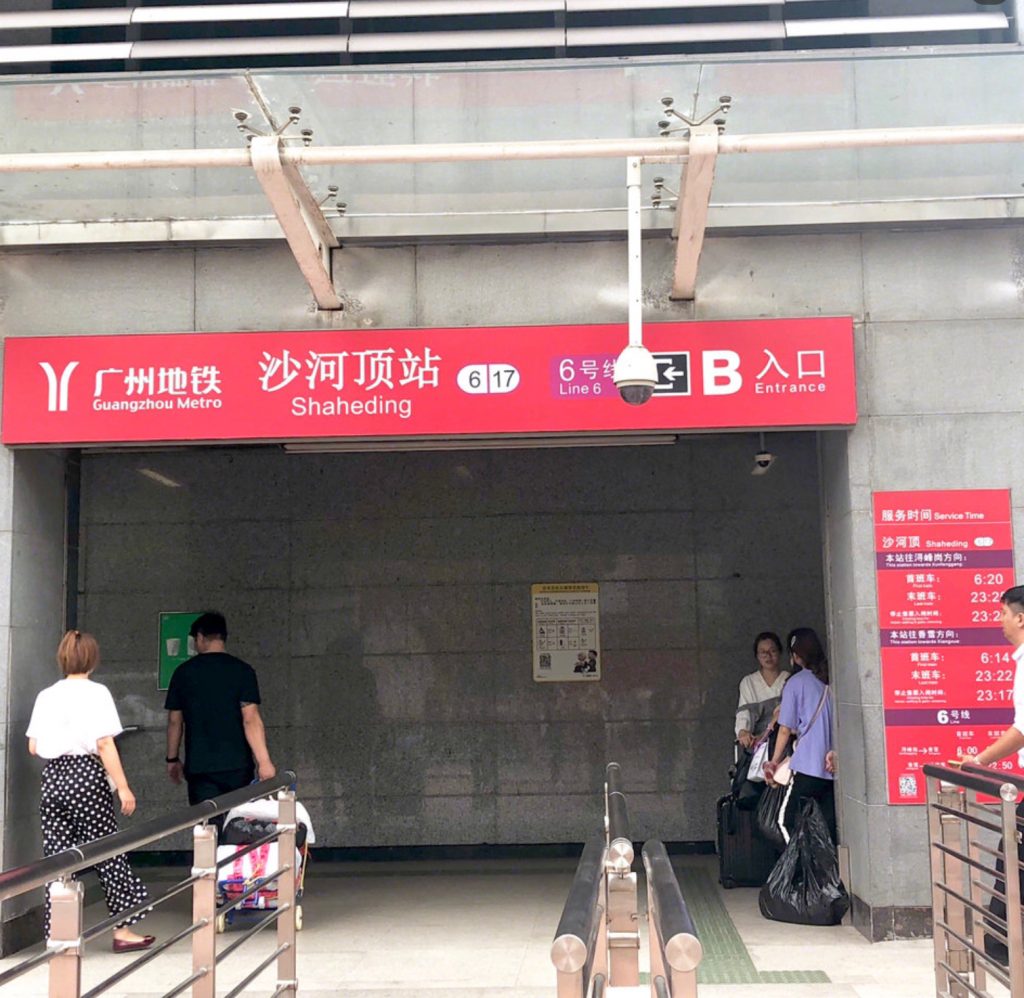 .
Address:No. 1 Lianquan Road, Shahe, Tianhe District, Guangzhou
Transportation:The metro Line 6, Shaheding station, Exit B, go straight on left 300m.
Business Hour:6:00 am – 15:00 pm
.
I. Guangzhou Shahe Wanjia Garment Wholesale Plaza(万佳服装批发广场)
This is a comprehensive garment market.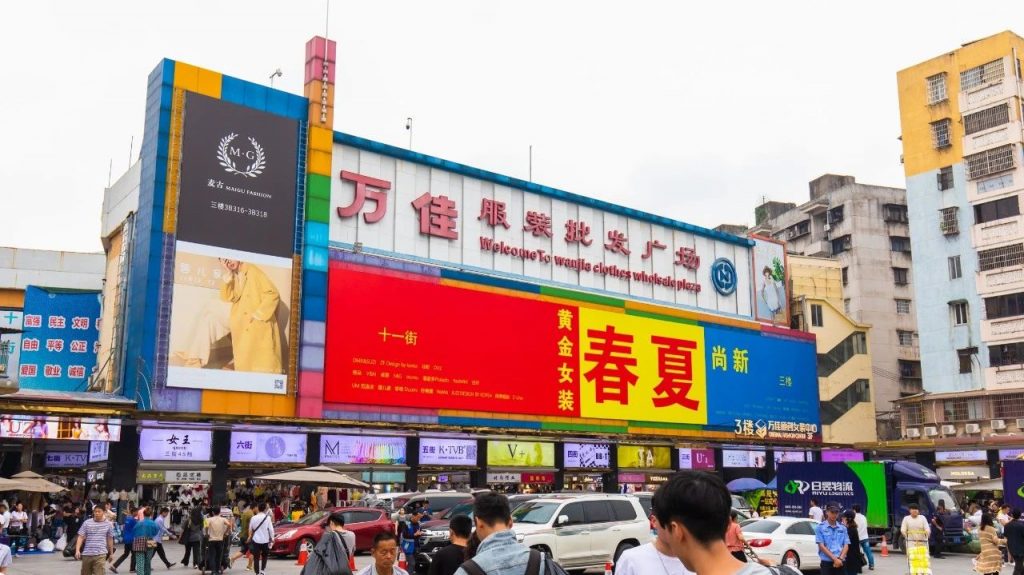 The garment supply here including of jackets, coats, trousers, sweaters and other clothing in one, women's wear is the majority.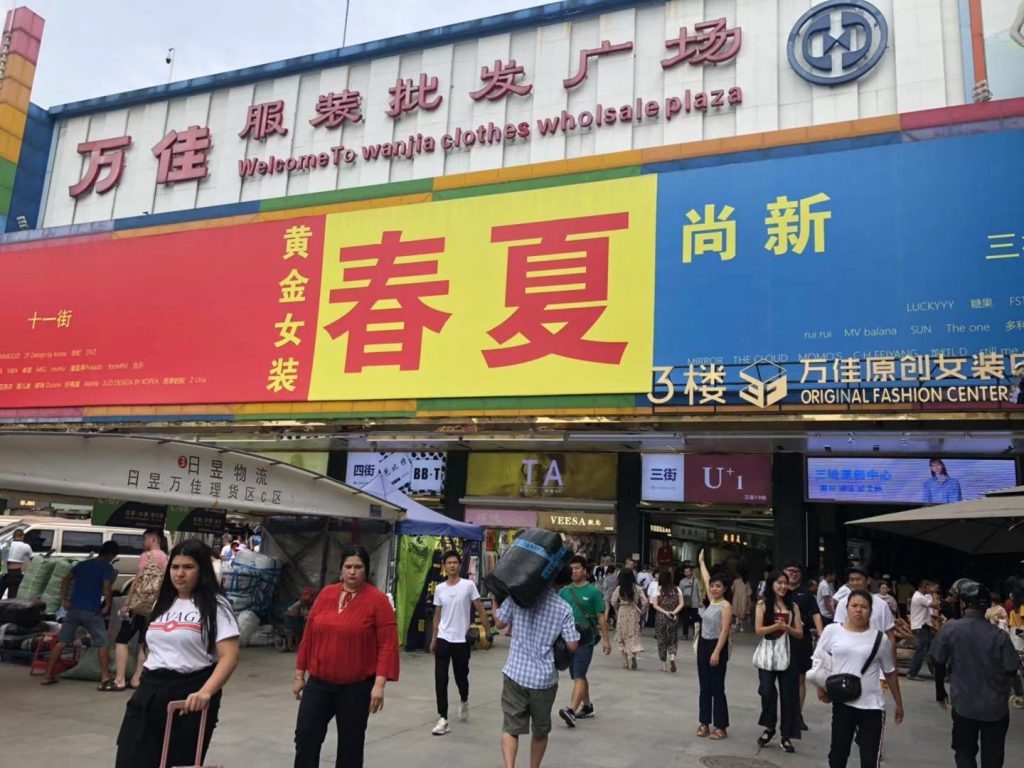 You can see many foreigners come to this market alone, they must be very familiar with China's local market.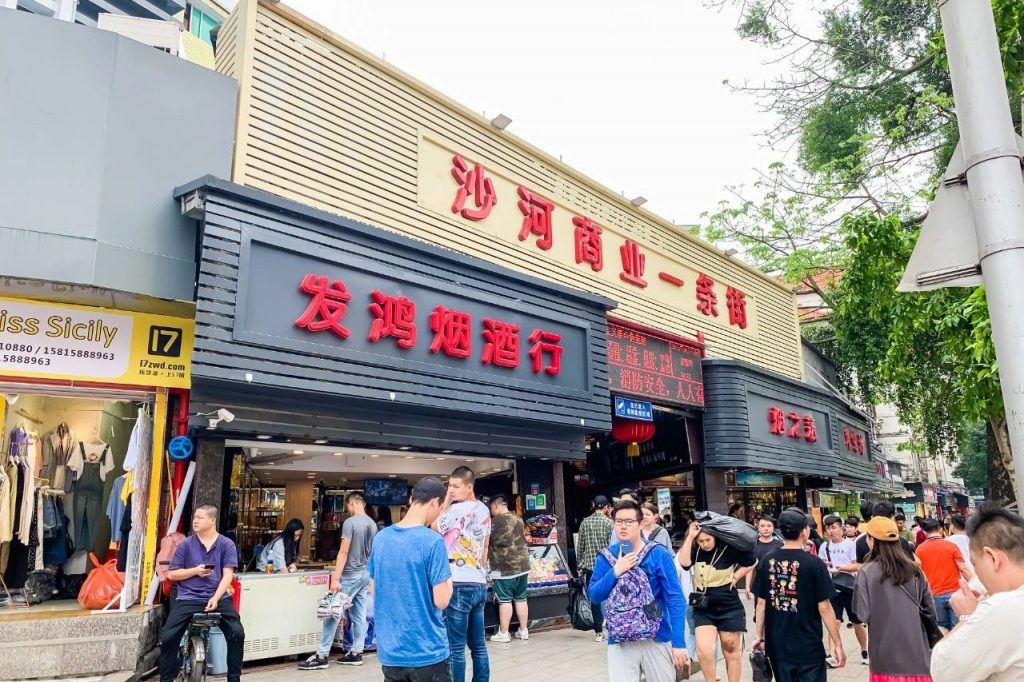 Price and quality are divided into three grades, middle and low, most of them are middle and low.
Wanjia apparel market has devoted itself to the development of high-end apparel market since its upgrade and transformation in 2016, and has received very good feedback so far.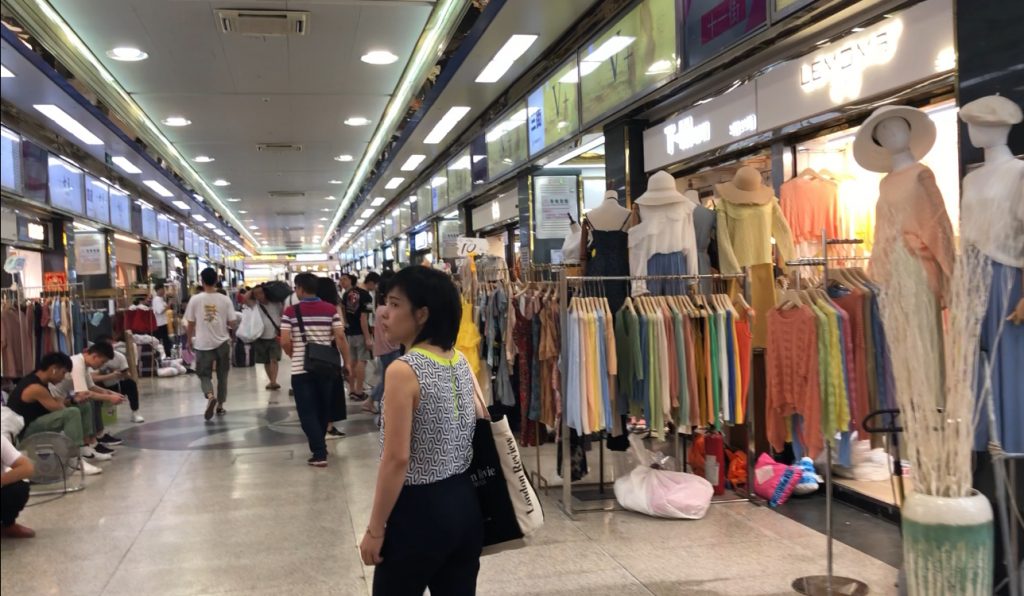 There is a large square outside the market for parking, a spacious passageway in the market, and a good shopping environment.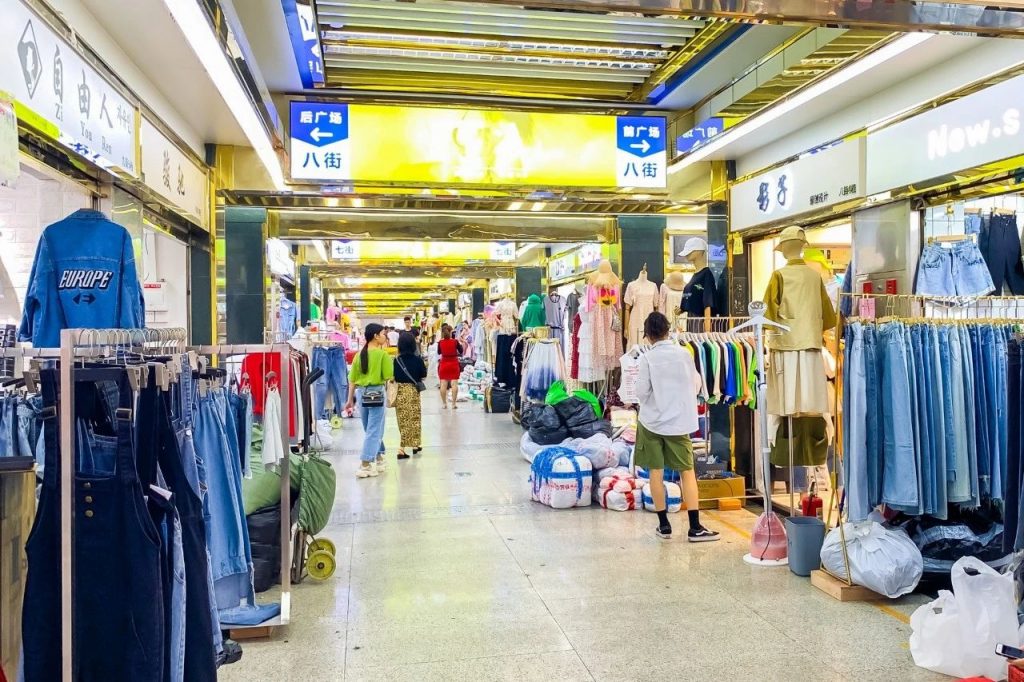 Because there are three levels of clothing supply here, if you come as a retailer looking for purchases, pay attention to the positioning of your own clothing.
There are many clothes of the same style, the quality is good or bad, generally speaking, the price can objectively reflect a certain degree of good or bad.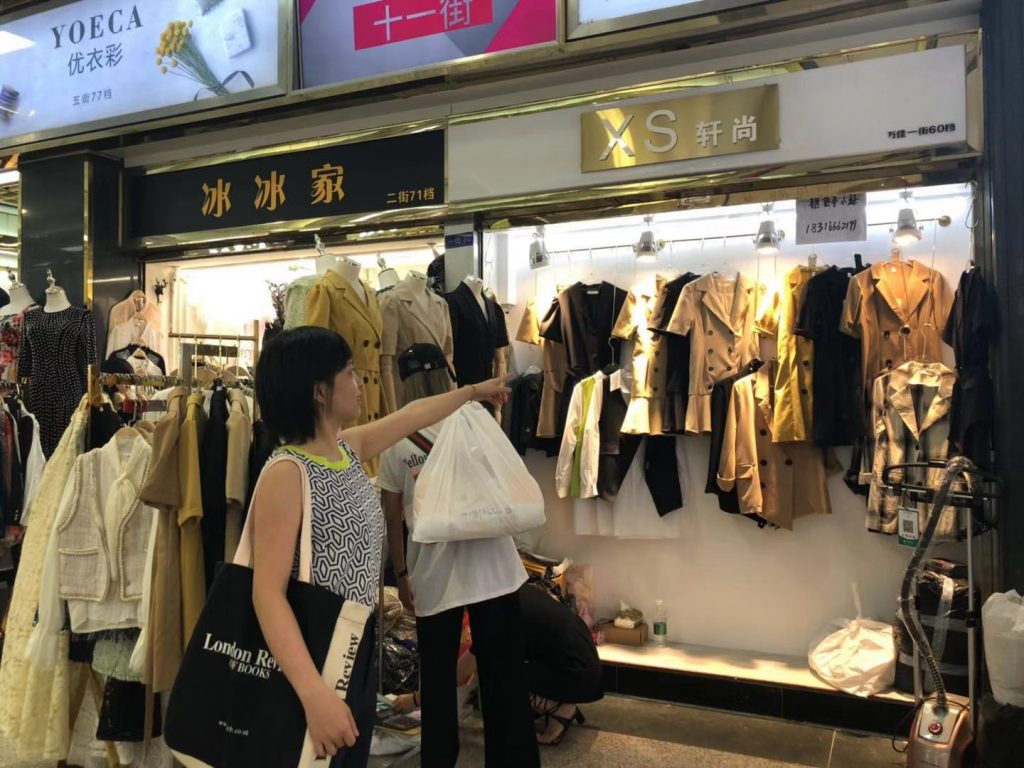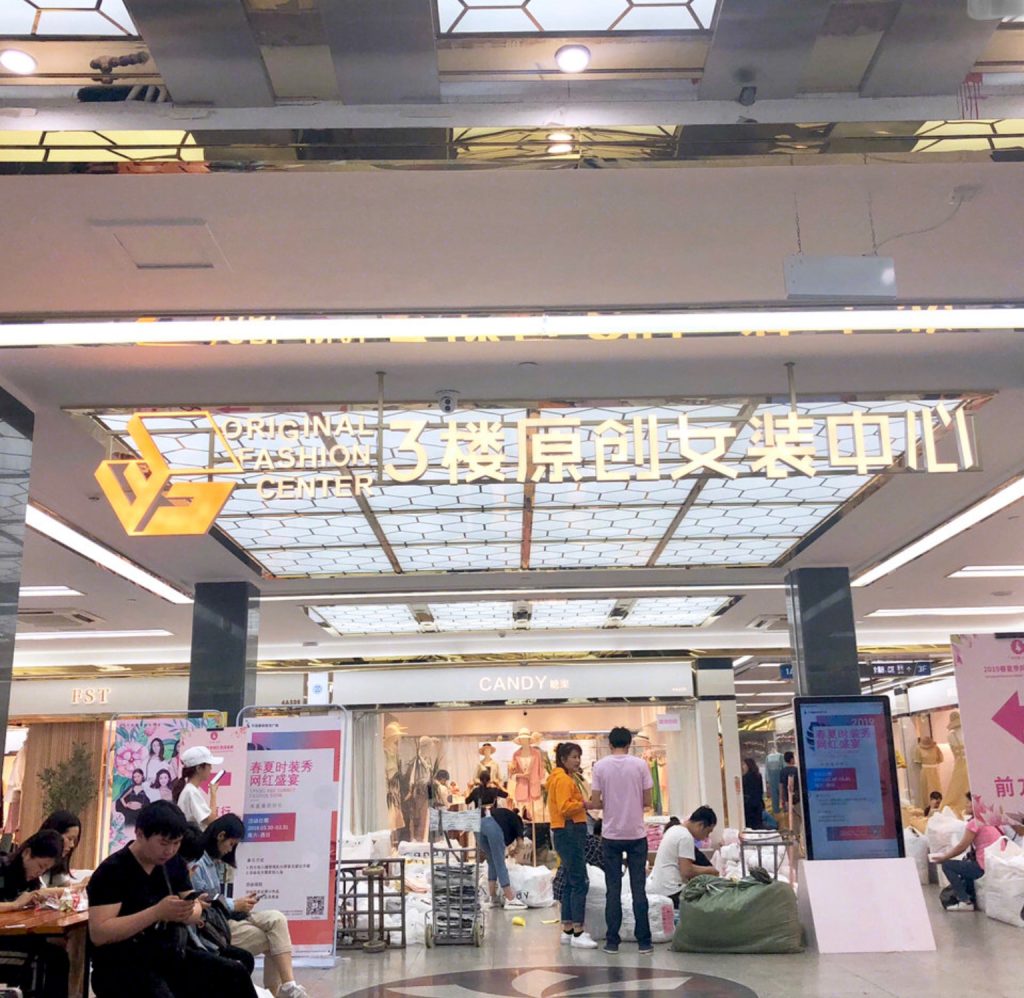 👆 The 3rd Floor is for Original design center, the designs are most trendy for brand, quality is the best in this market.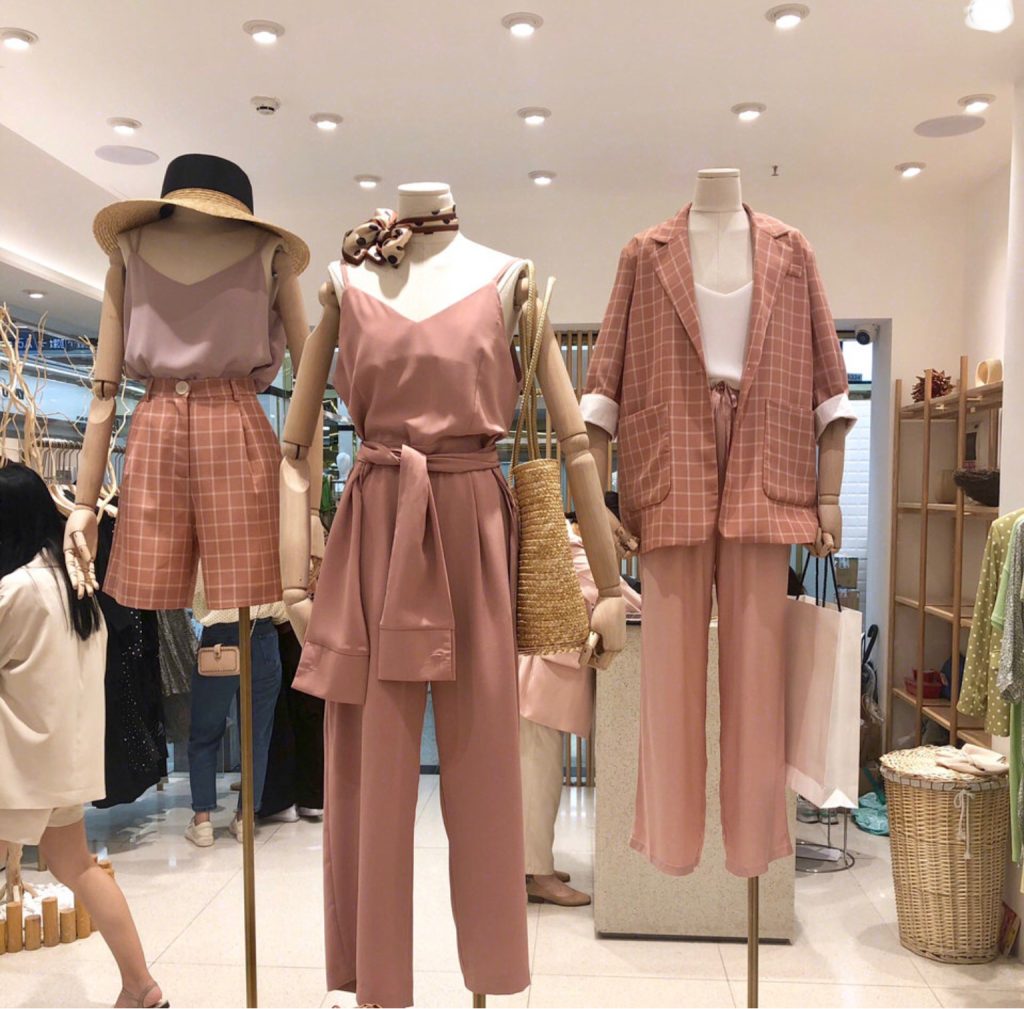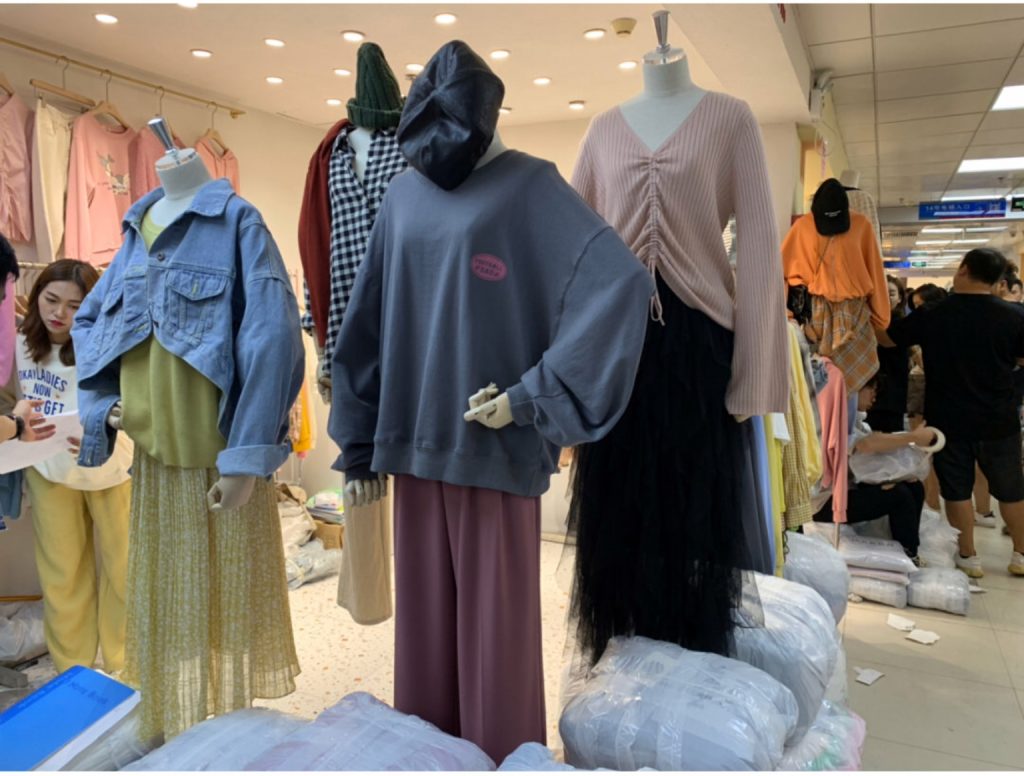 .
Here, as long as the shopkeeper is not very busy, generally support a version to take 1-2 pieces, which is called the purchase model, the price will be the retail price;
But generally speaking, this market is a wholesale market. Many stores do not retail except for some special prices.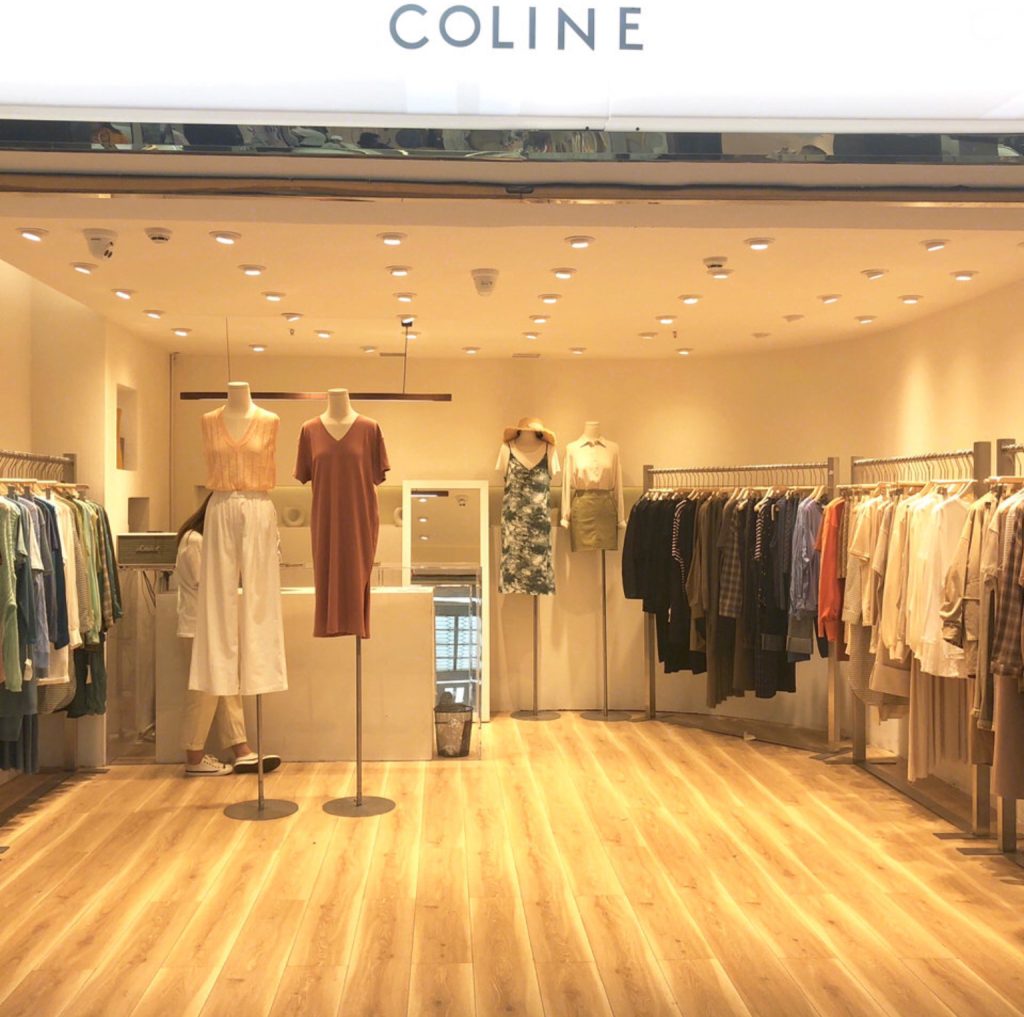 Most stores can get wholesale prices for 5-10 piece of per item, but remember that when you find an item you like, you have better compare with different shops, as we saying above, the same item will have different price in different shops.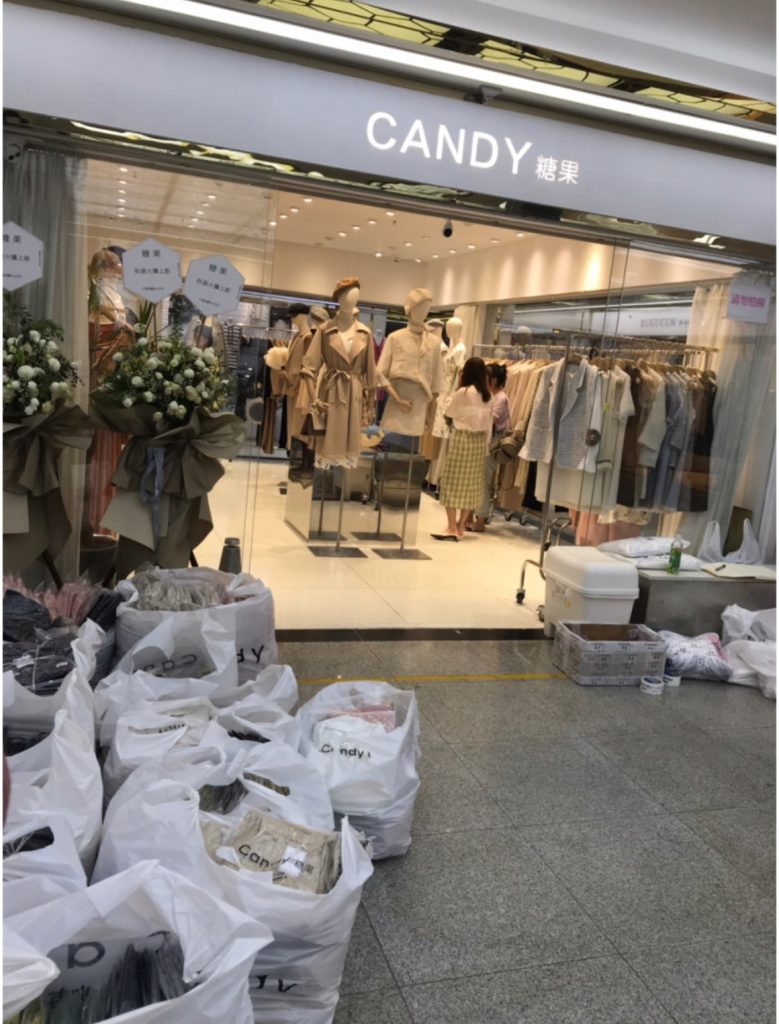 In these garment markets, the best environment should be Wanjia garment market.
Because this building and many shops have been renovated, the corridor inside the building is relatively spacious. They are beautiful, clean and tidy.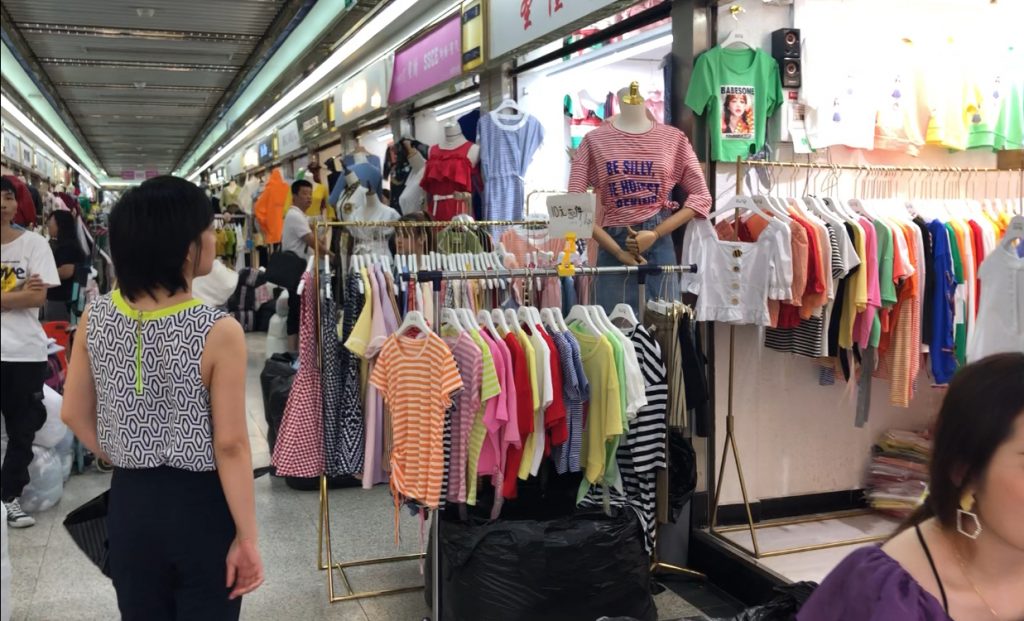 It's also more comfortable to walk around inside the building.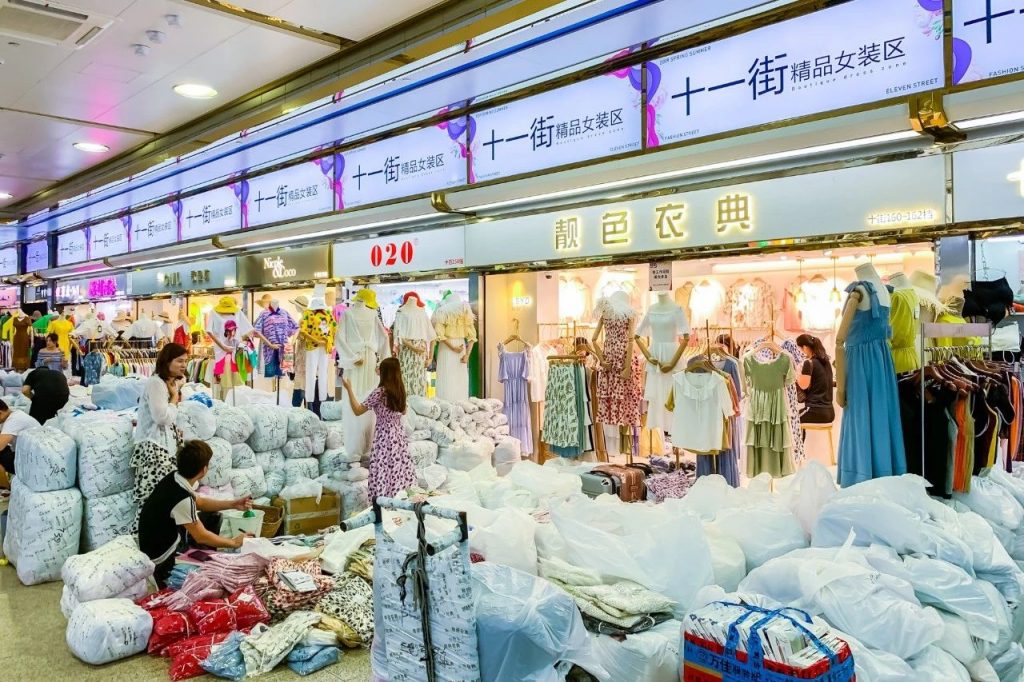 We recommend the First Street and Tenth Street of the 1st Floor. There are more Korean and European clothes.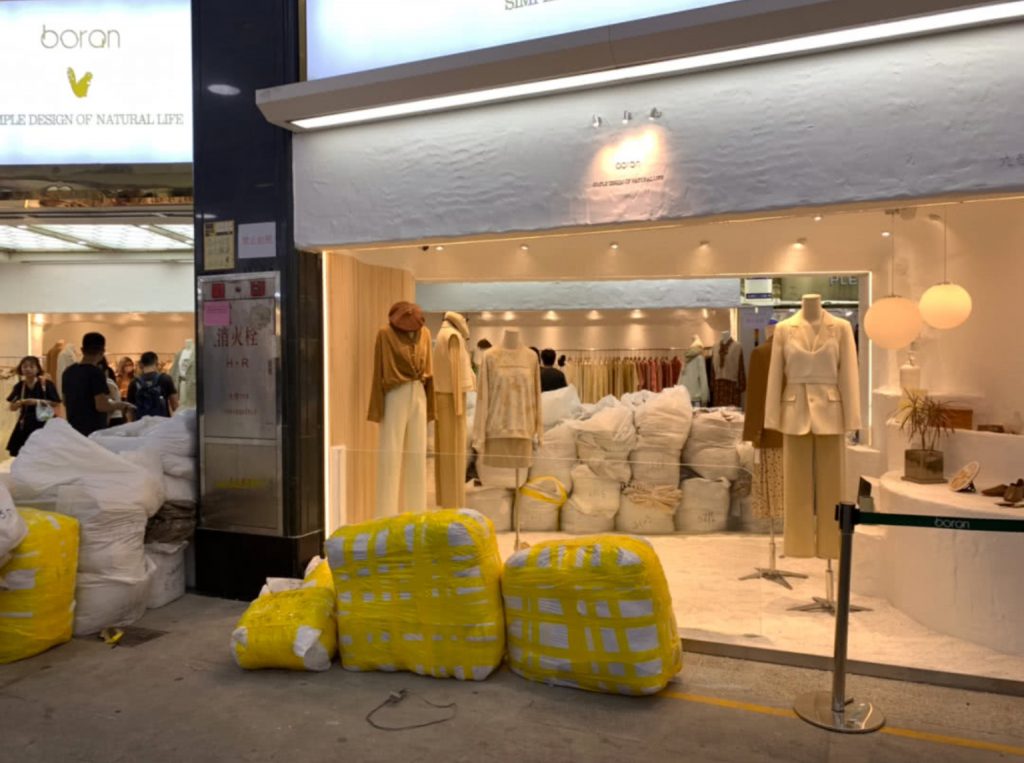 Wanjia Building has three floors. The garments on the third floor are originally designed. The quality of clothes should be the best in this market.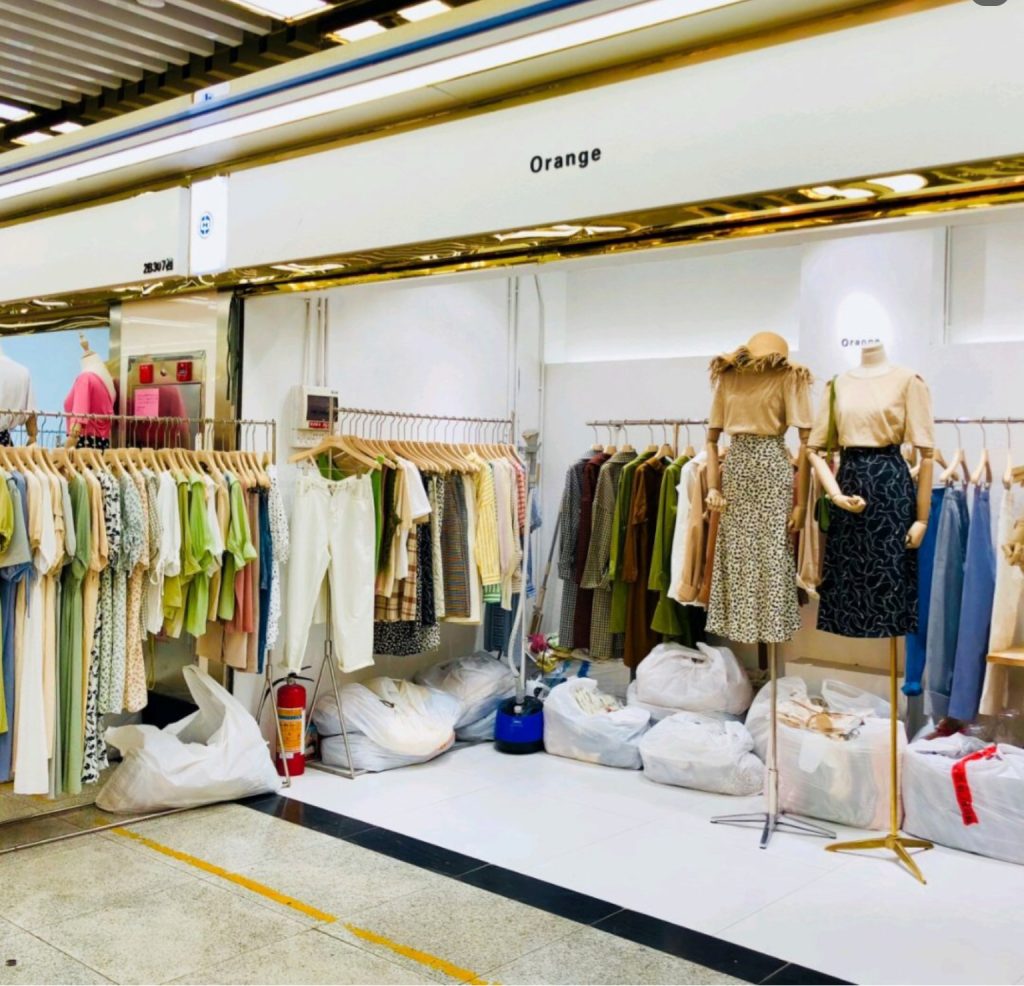 If your brand is positioned as Mid-high grade clothes, you can spend more time on the third floor to search items carefully. Of course, the price in this floor is more expensive than that on the first/second floor.
But we think there are a lot of good clothes on the first floor, the quality and style are also good, and the second floor has been to feel general.
👆 There is a Denim Street
.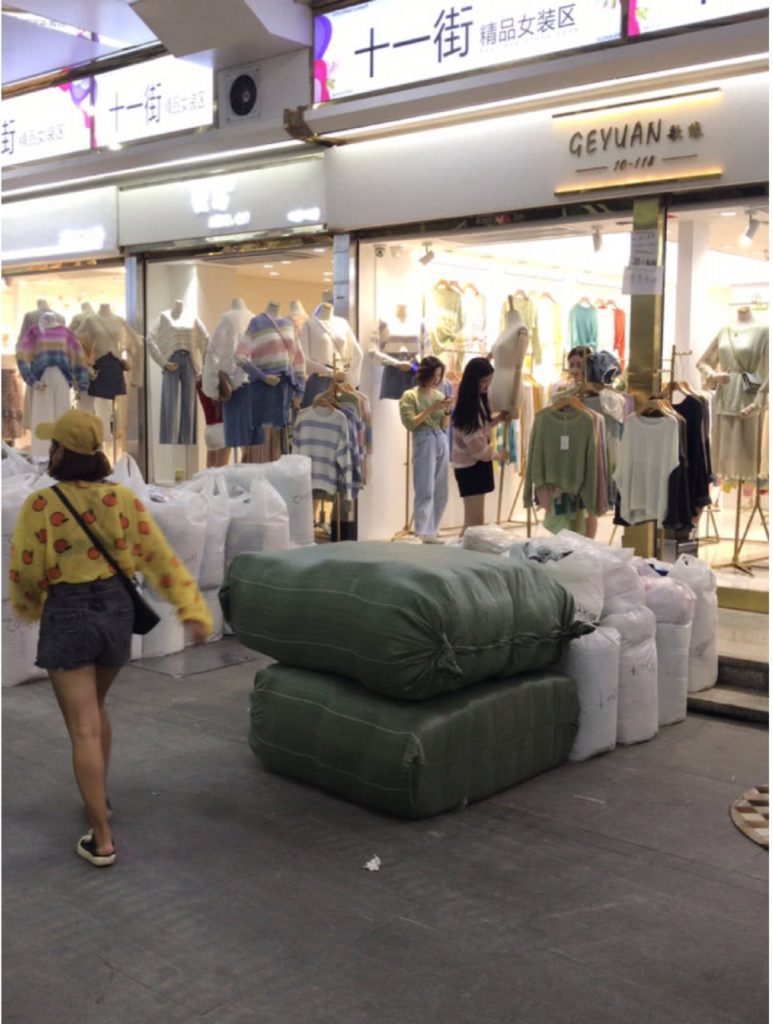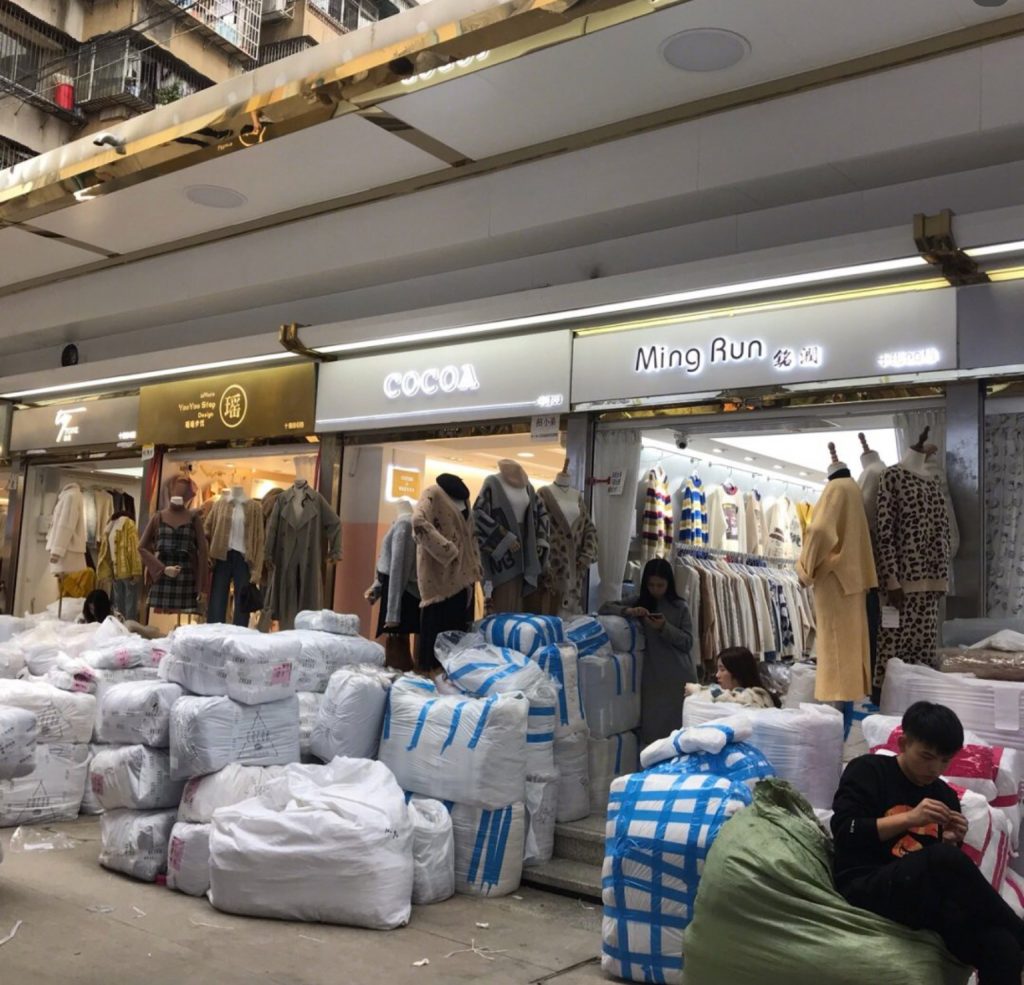 Also, you will find that there are several sweet-looking shop assistants in every store. They will wear the latest style of the shop and display new products. Their image is the live sign of the shop.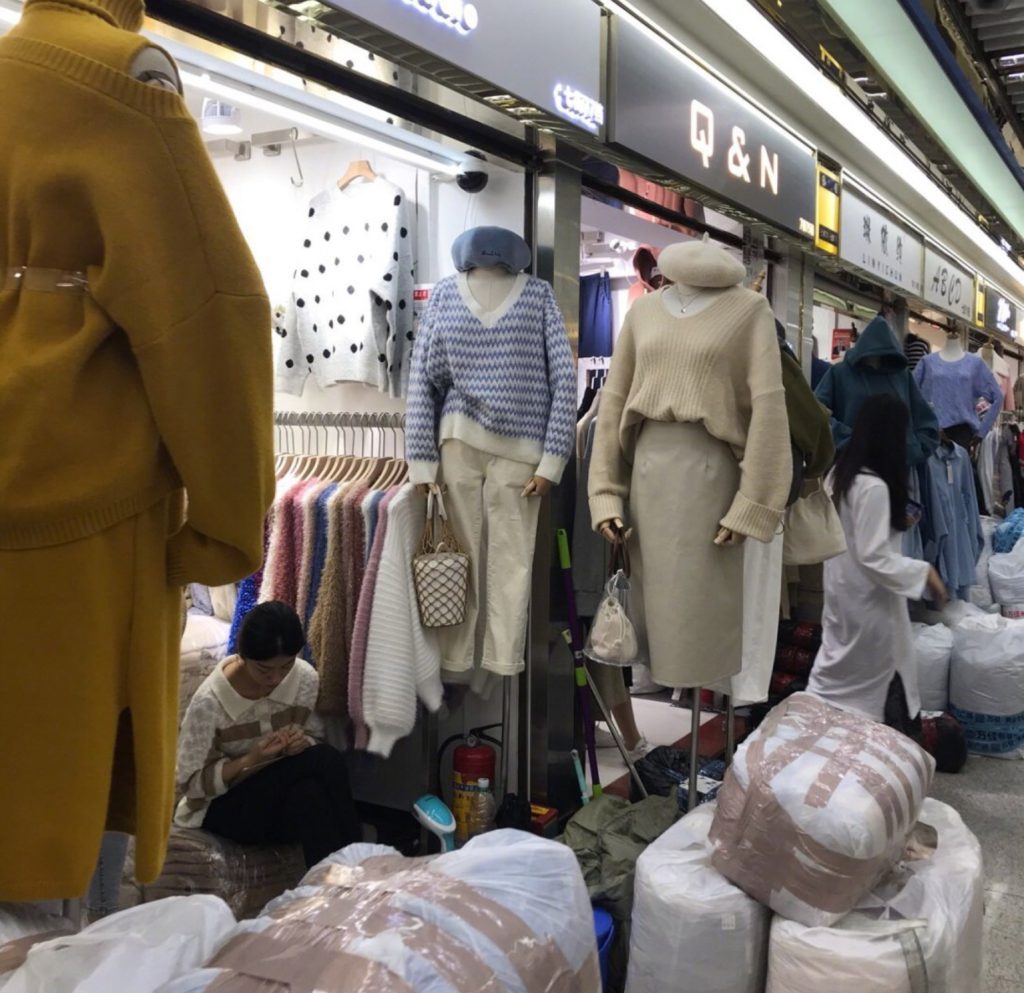 If you have no idea what kind of design is popular, or you don't know how to find your item, pay attention to those "fitting model" in different shops.
Hope this can help you find your garment more easily and quickly.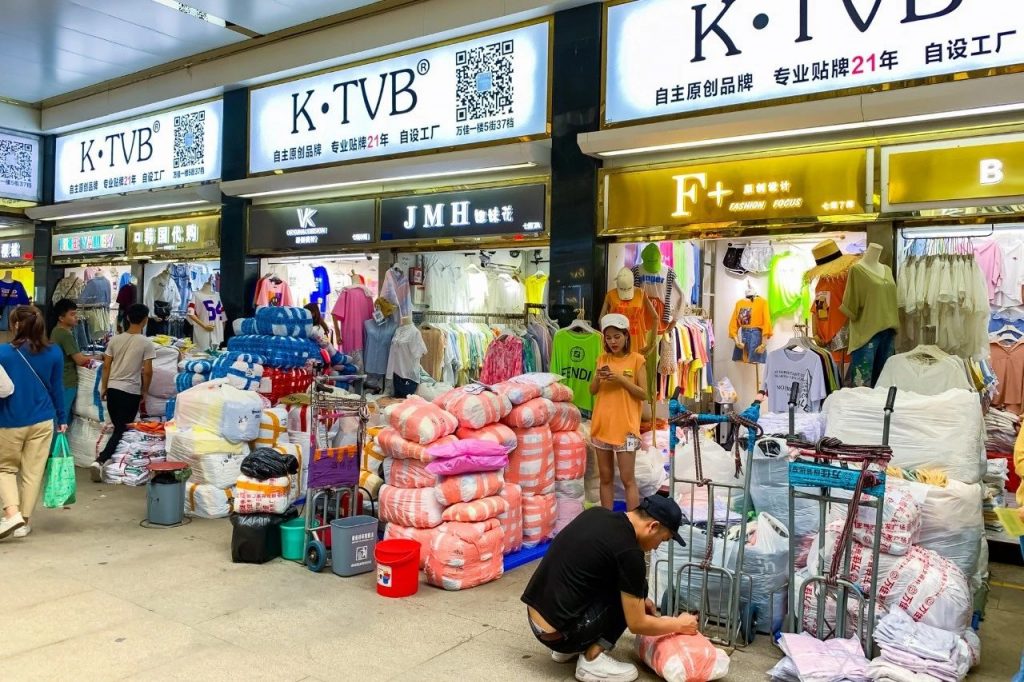 Behind the Wanjia Buliding, is also a street of Original Design shops call K·TVB, they usually have their own factory, the price will be lower than Wanjia market the 3rd Floor.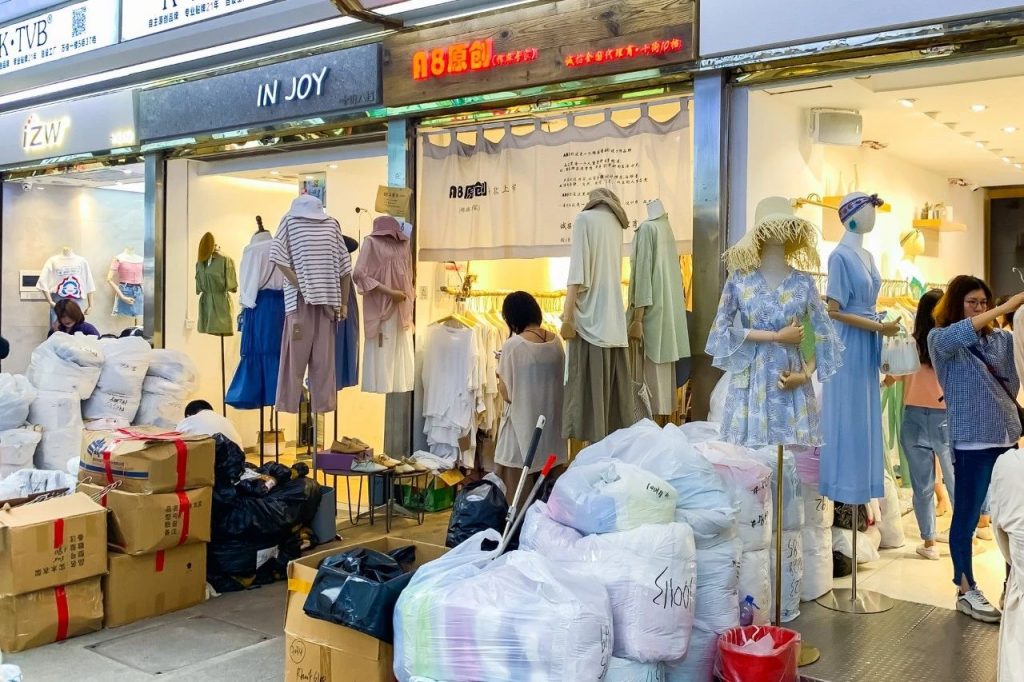 In Wanjia market there are more than 11 streets and more than 2,000 shops.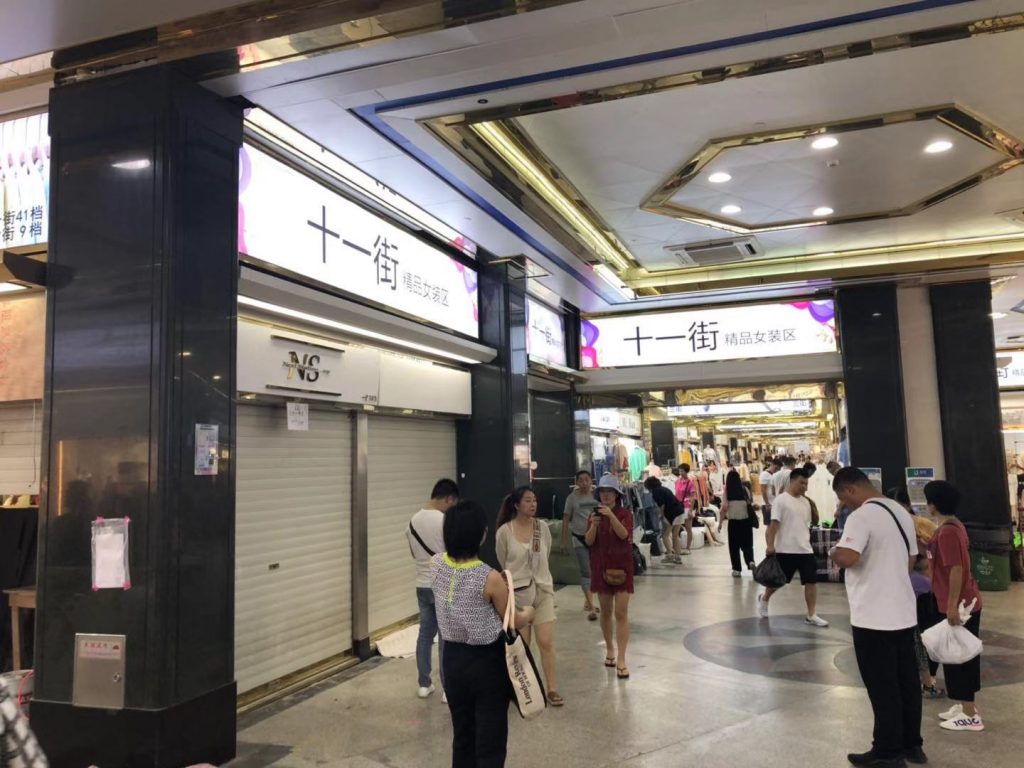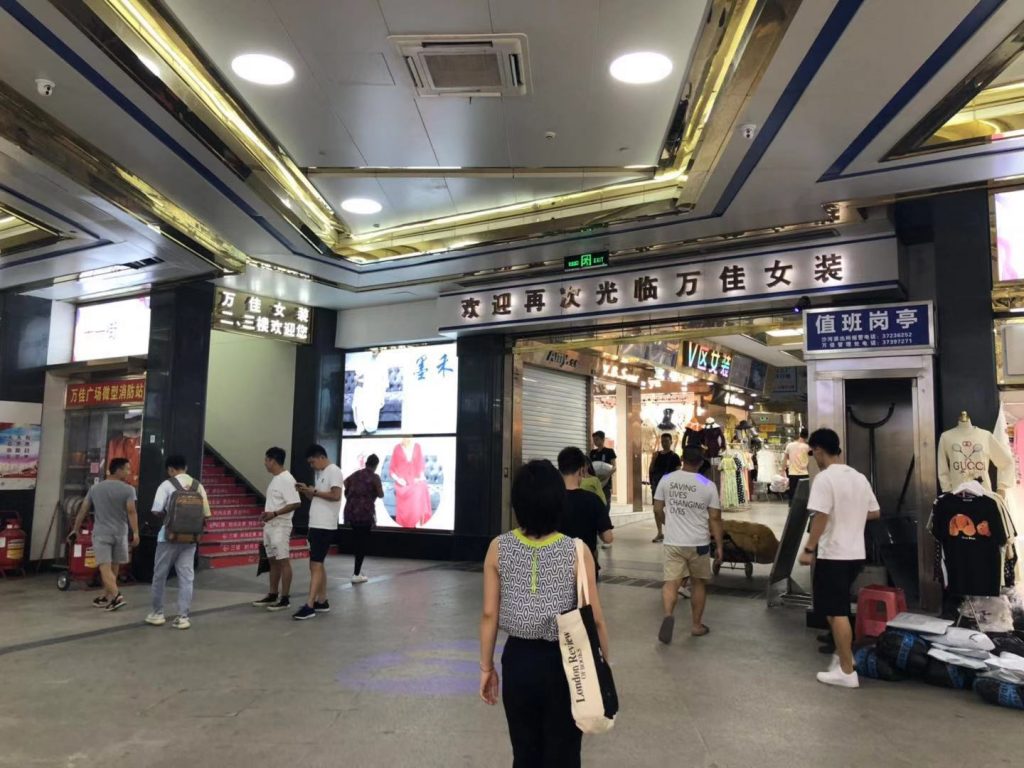 Outside the building, we can see the very busy logistic workers and systems.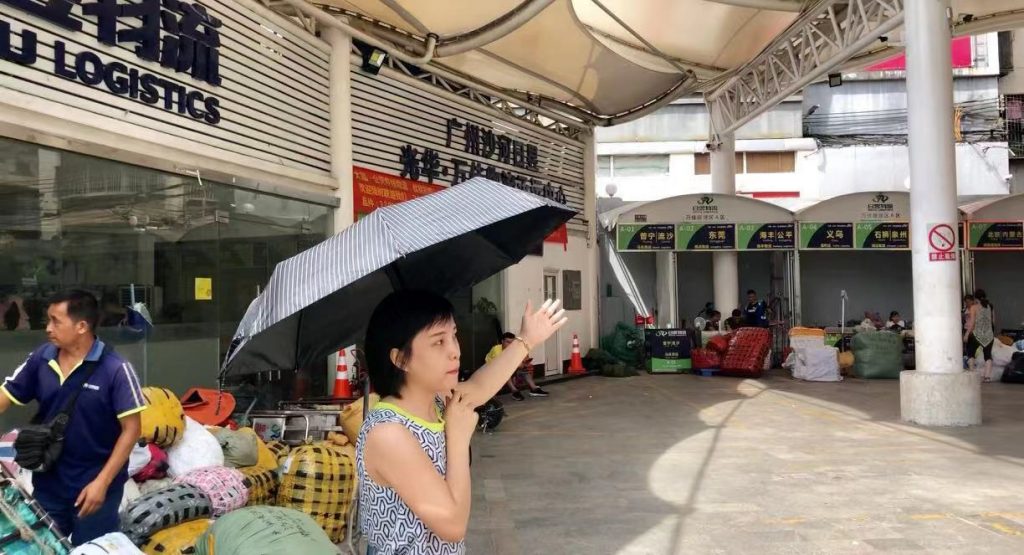 The logistic system is strong and can send to all over the China everyday, even can send to oversea.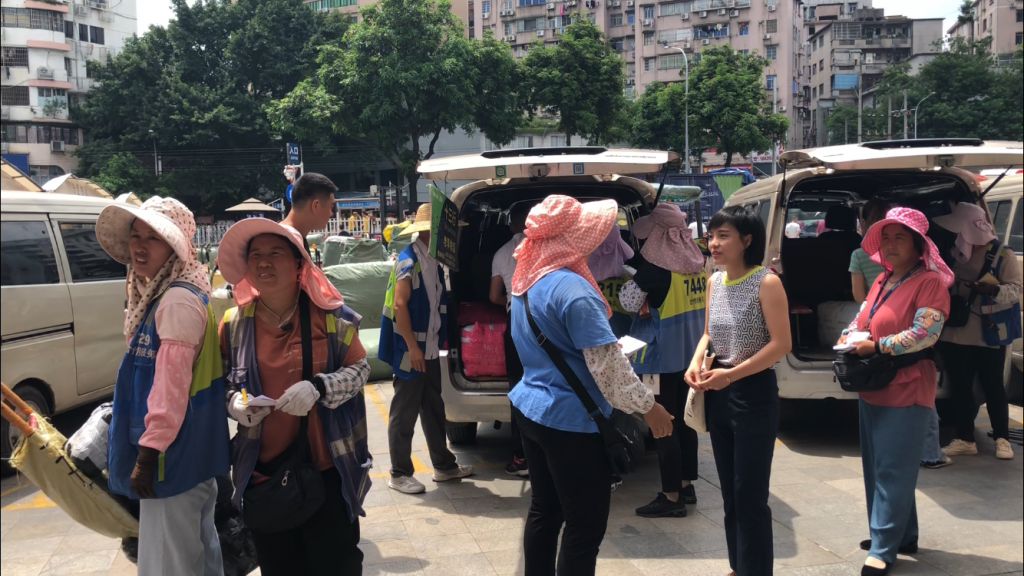 If your goods send to the near city, the charge is very low!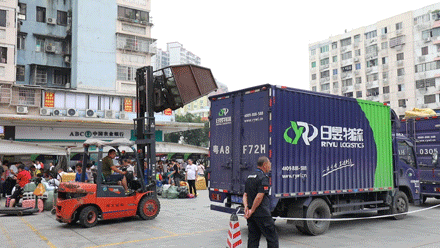 👆 Some express companies have implemented mechanical handling, because they have a very good business.
But the majority of express companies are mainly manual handling.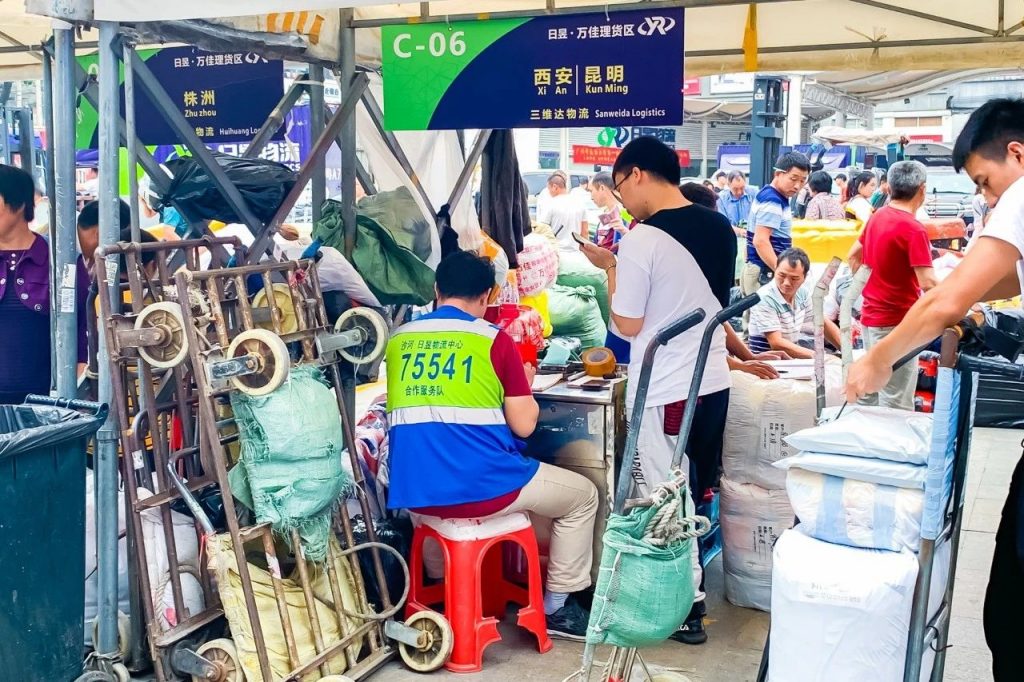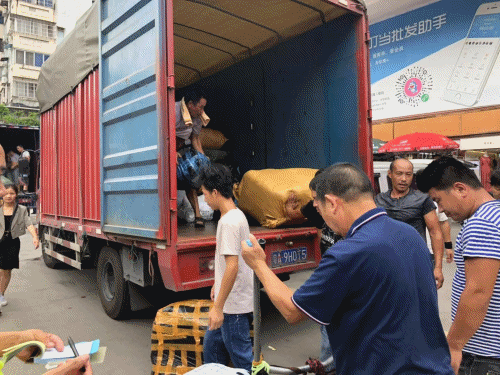 .
Even some media reporters often come to interview these busy workers.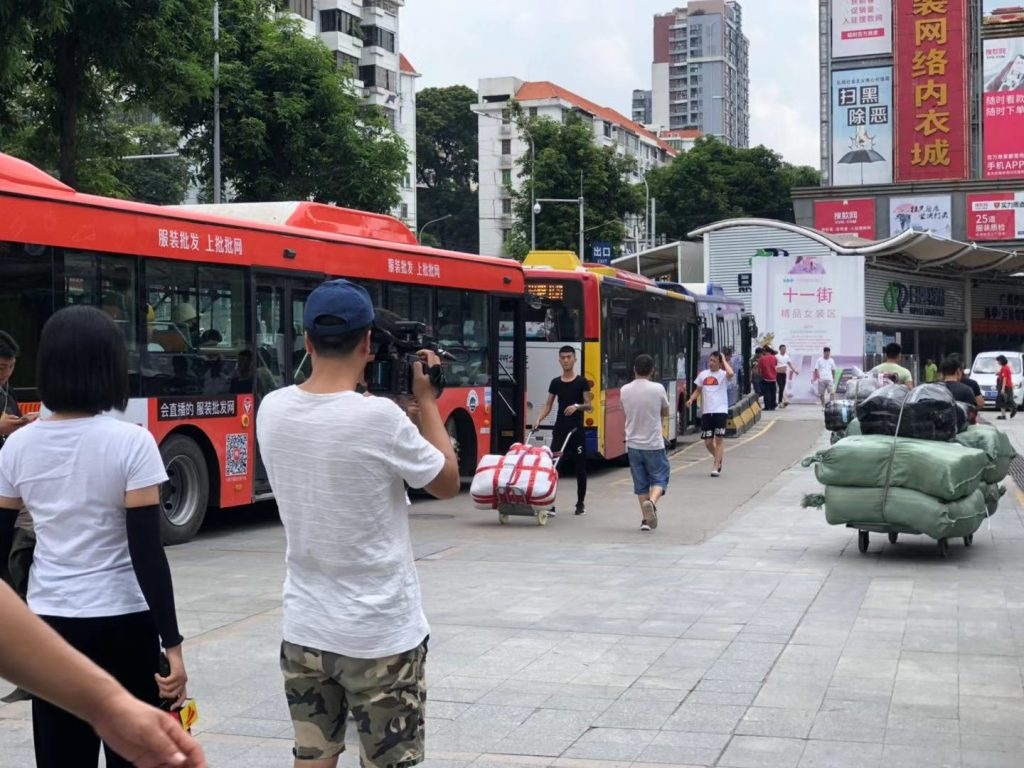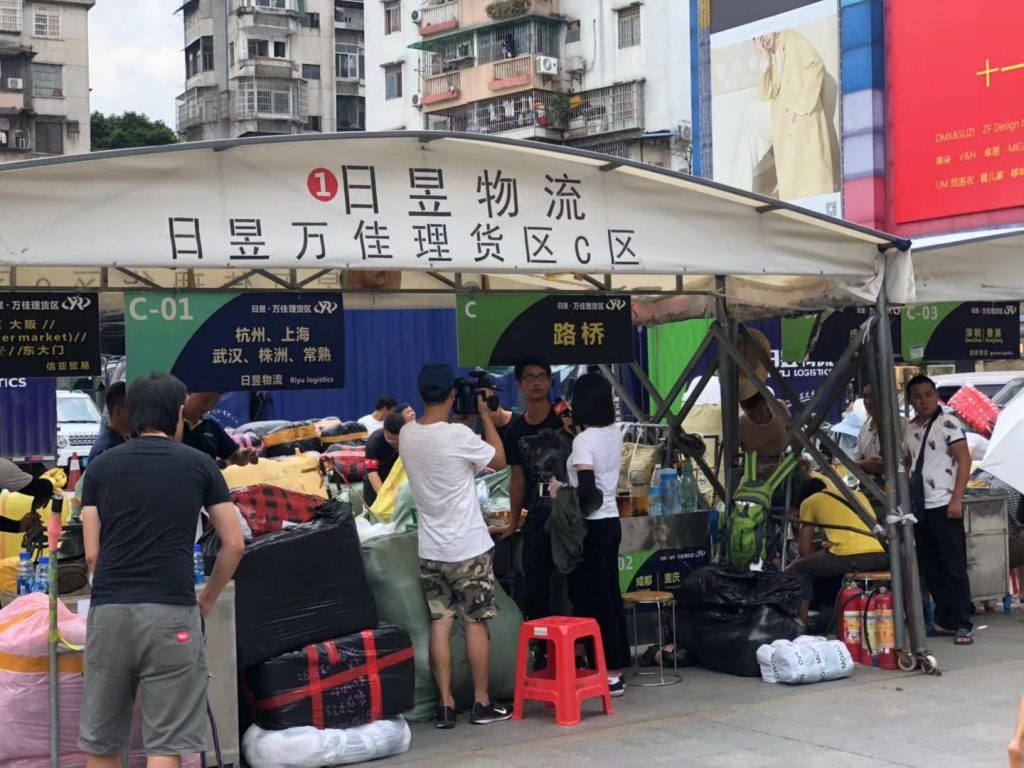 .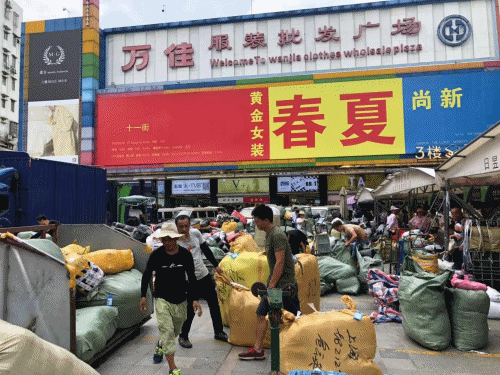 People in China are known for their hard work. We are always willing to trade their hard work for a better life.
.
.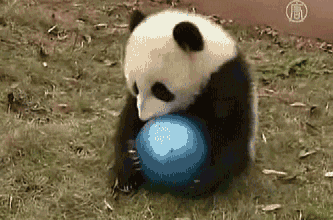 Ⅱ. Guangzhou Shahe Jinma Clothing Center(金马服装交易城)
The Jinma Clothing Center is next to the Wanjia Buliding.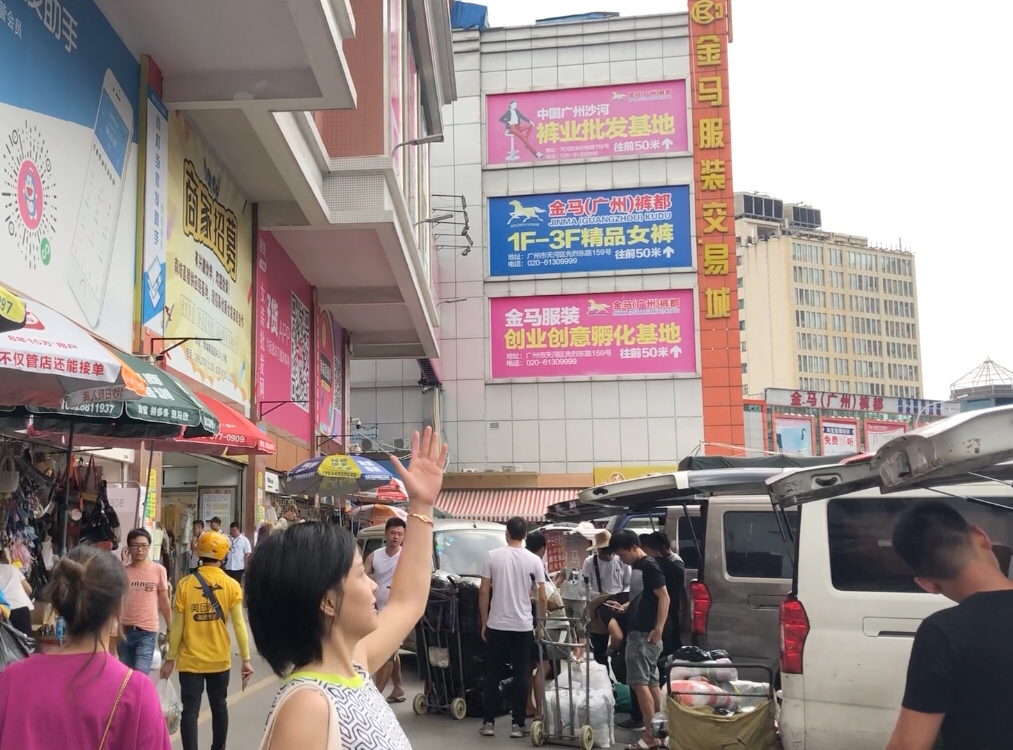 Follows Wanjia building and moves 100 meters of northwest (back to Wanjia, still go straight on of left-hand), then after pass the Nancheng Garment Wholesale market, will be our second purchase stop, JinMa clothing center.
This market is also a comprehensive market, but the garments supply are mostly lower-end, and cheaper.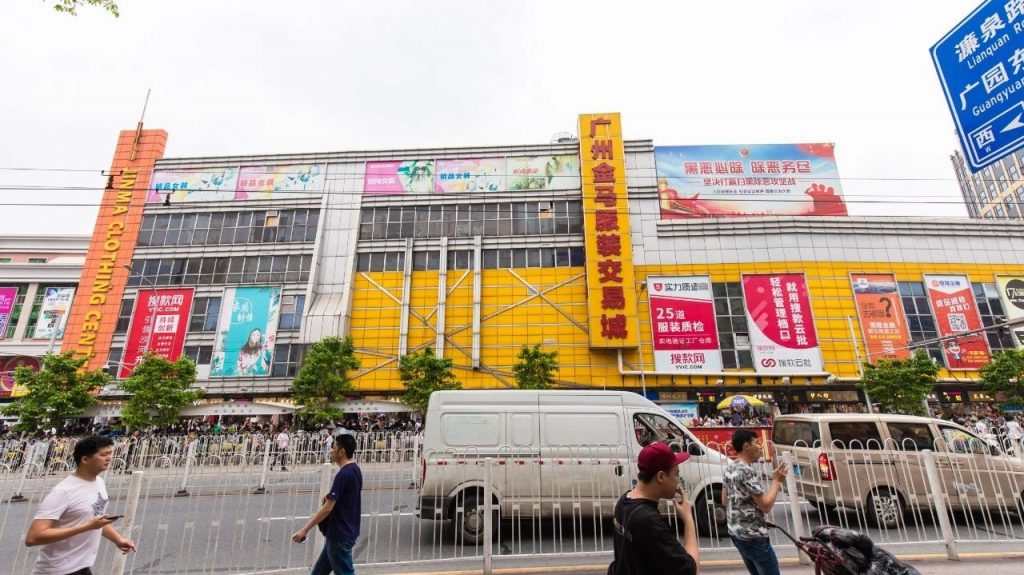 This market is dominated by large wholesale orders, basically selling women's clothes.
In fact, in recent years, the whole Guangzhou garment wholesale market is famous for large wholesale orders.
This building is a little bit old, the environment is not good enough, the passageway inside is very narrow, the air inside is not good enough as well, especially in summer, the shopping environment is really bad.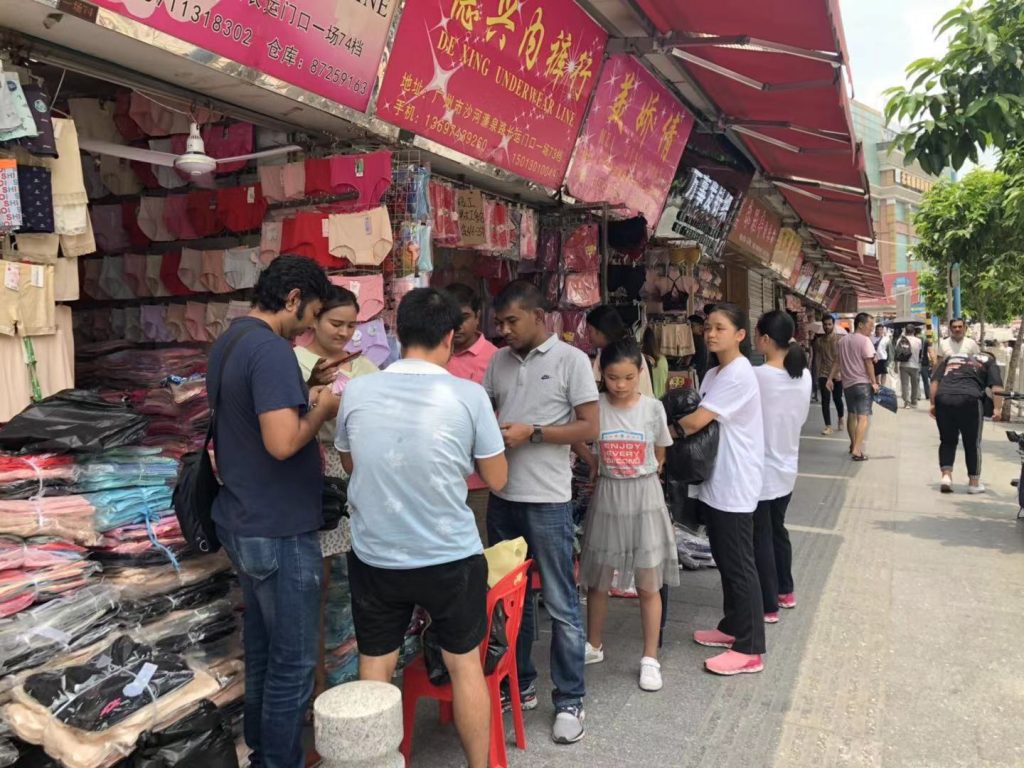 The clothing here are mostly regular styles and popular style at the season. The similar or same style will be found is very usual here. And the same style may be made of different kinds of fabrics, but it is basically made of cheaper fabrics.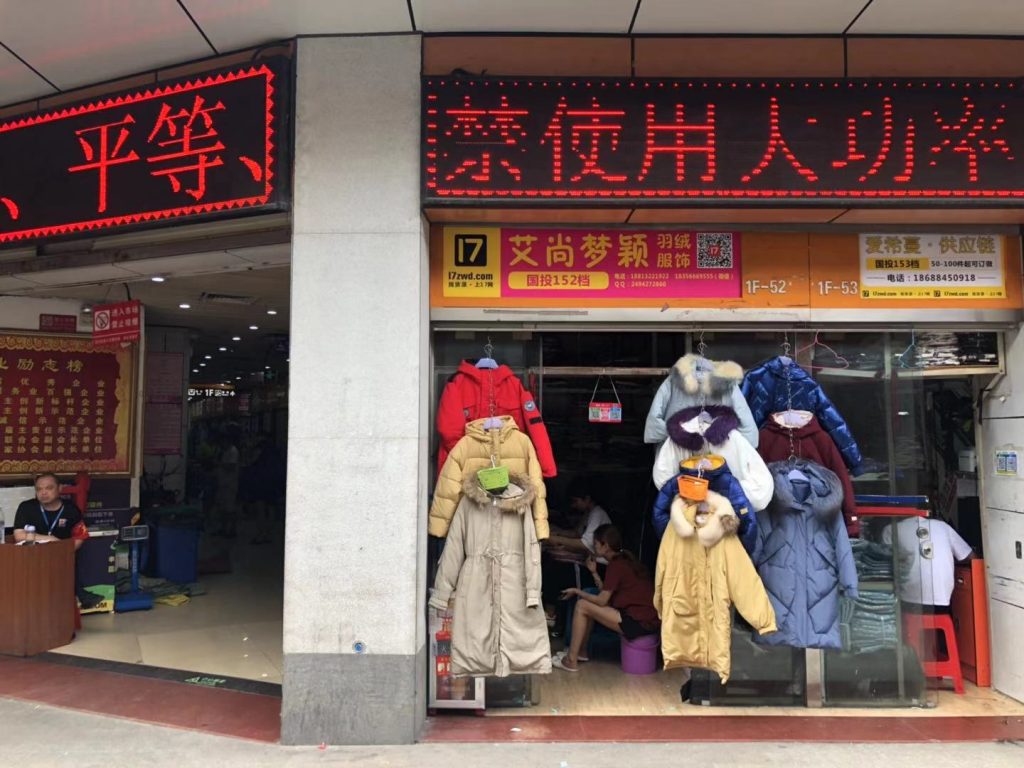 Also the workmanship and quality are both general, so the clothing prices are relatively cheap.
This market seldom found retail sales, almost all of which can only be wholesaled in large quantities. Because most of the shop they have their own factory, all they are manufacturers and sale themselves. So, the average price of the same kind of clothing in the whole market is not much different.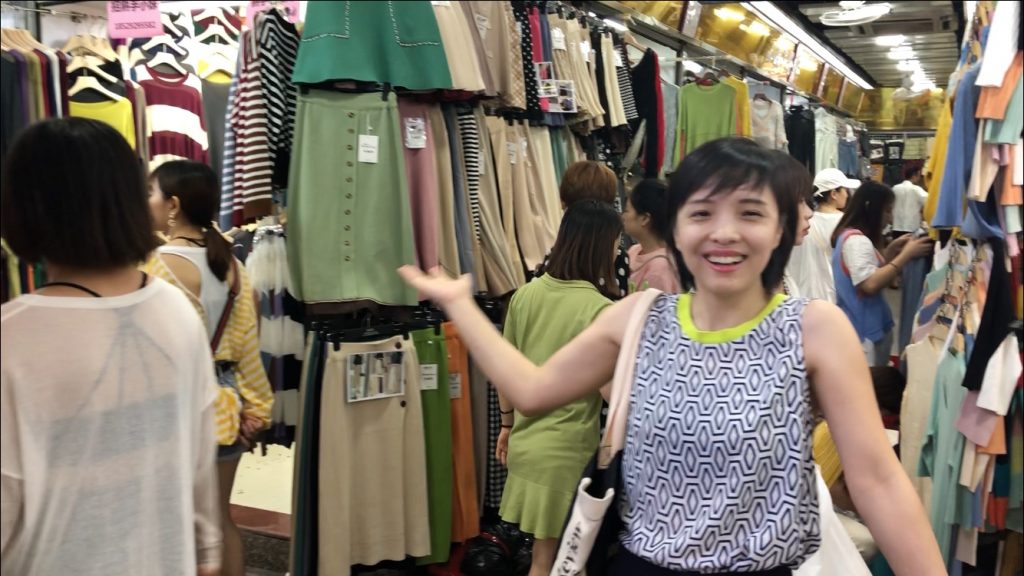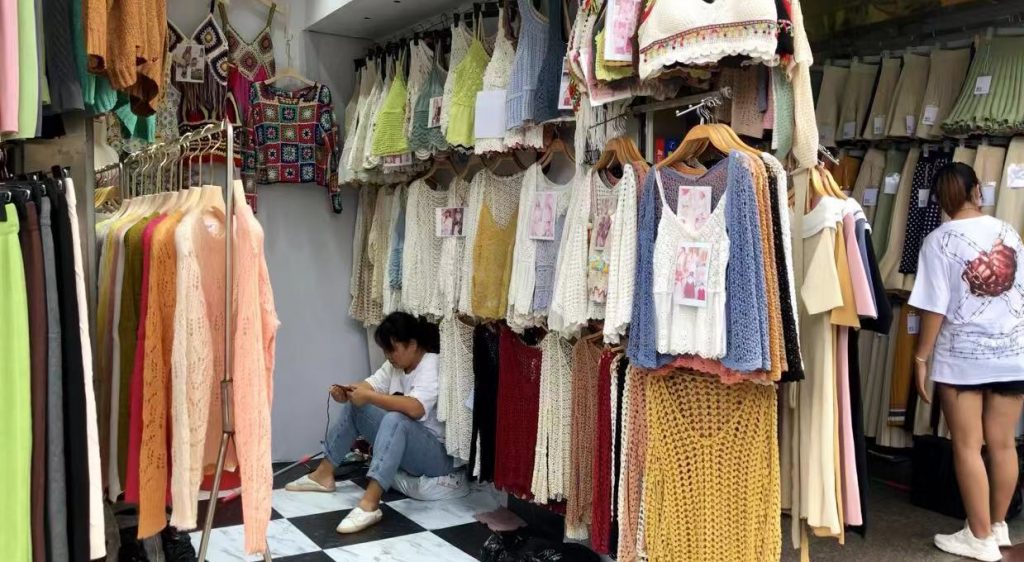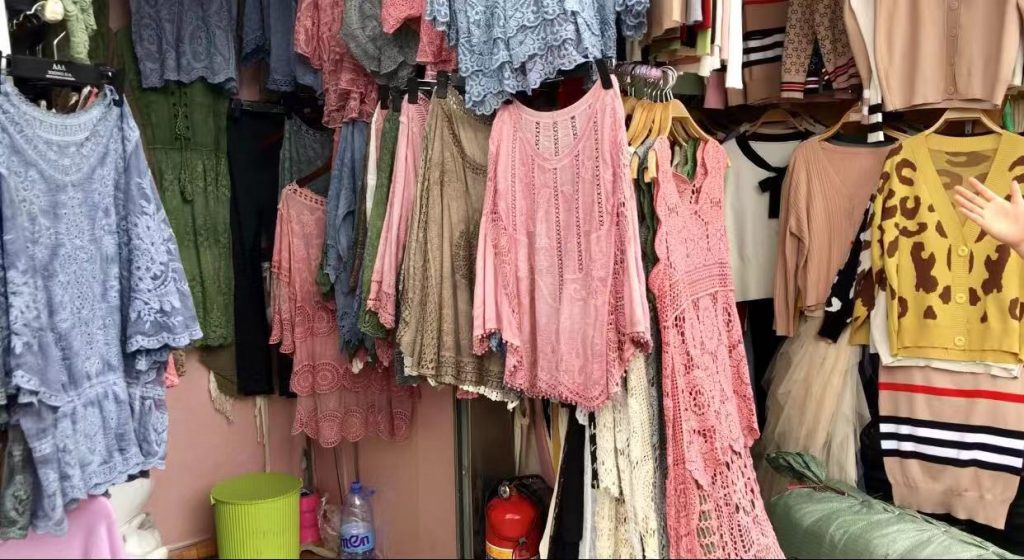 It is worth noting that in the past two years, the rent of shops in Jinma Garment Trading Center has increased greatly, and the owners have to improve their profits, while the quality of clothing has not improved, resulting in a decline in the cost-performance ratio of clothing.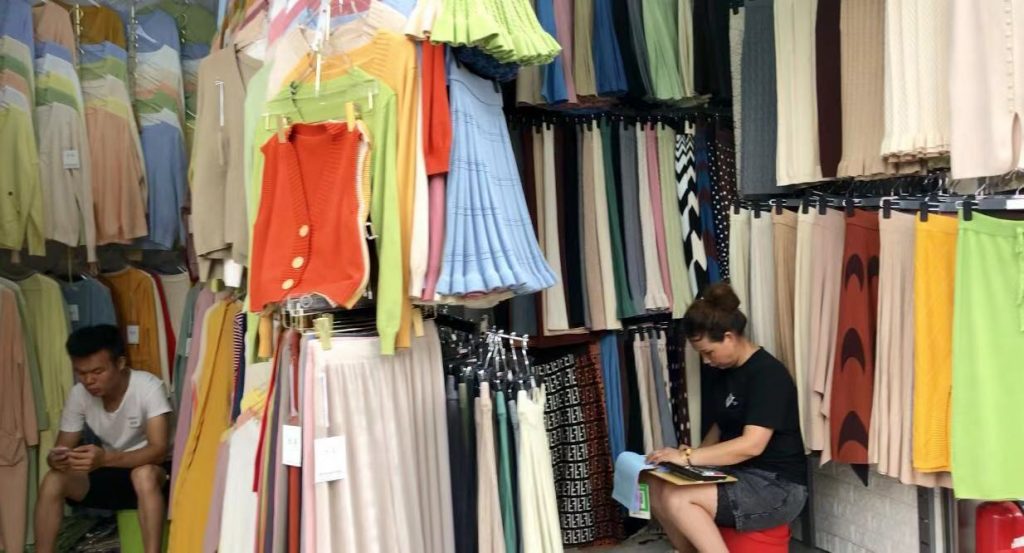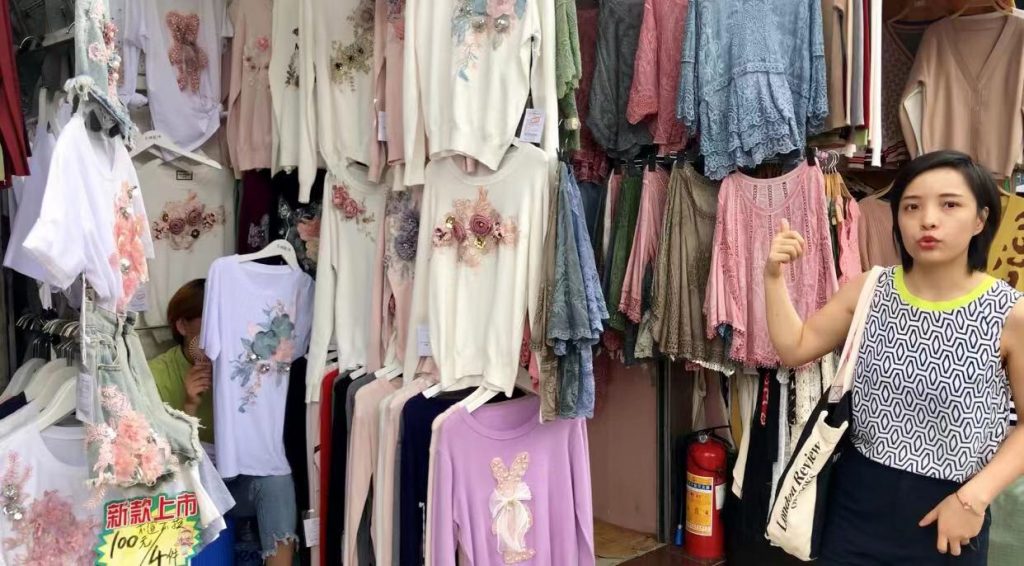 So if you're new in apparel industry and want to come here to find cheap goods, they must compare more and more in the whole Shahe market.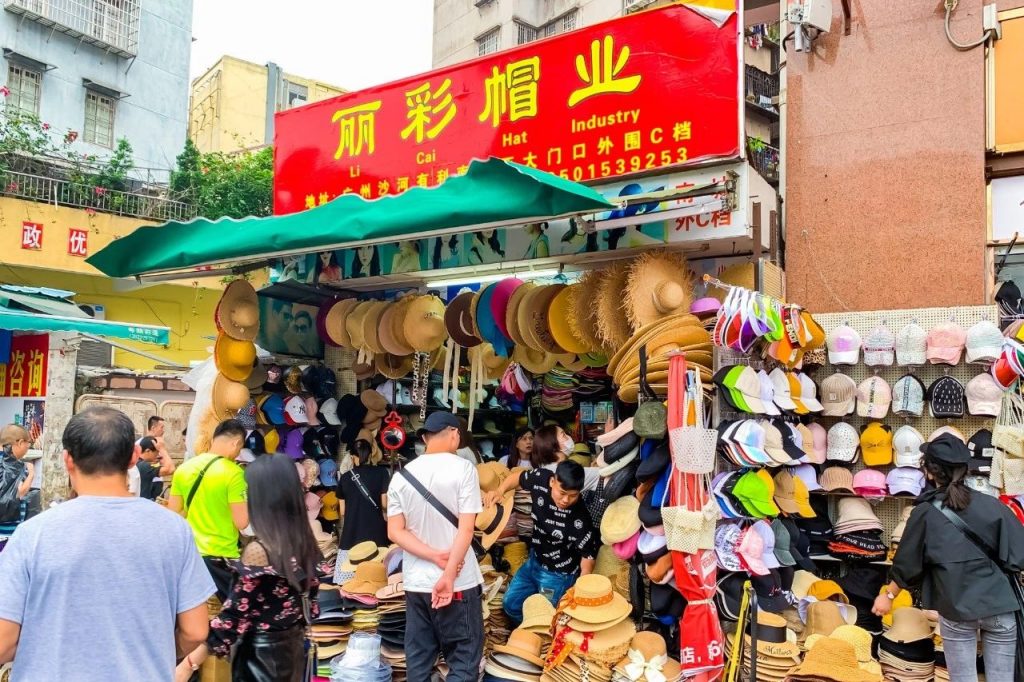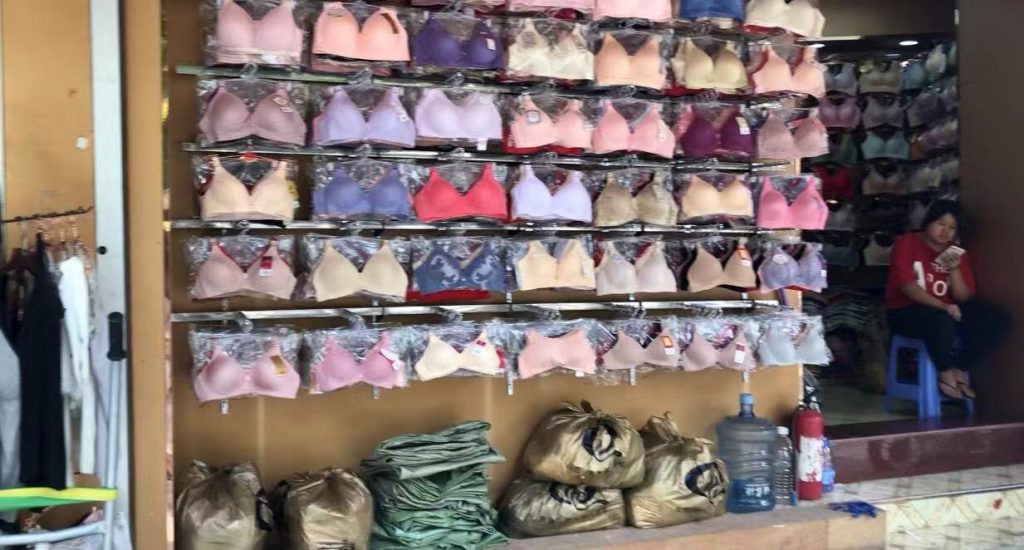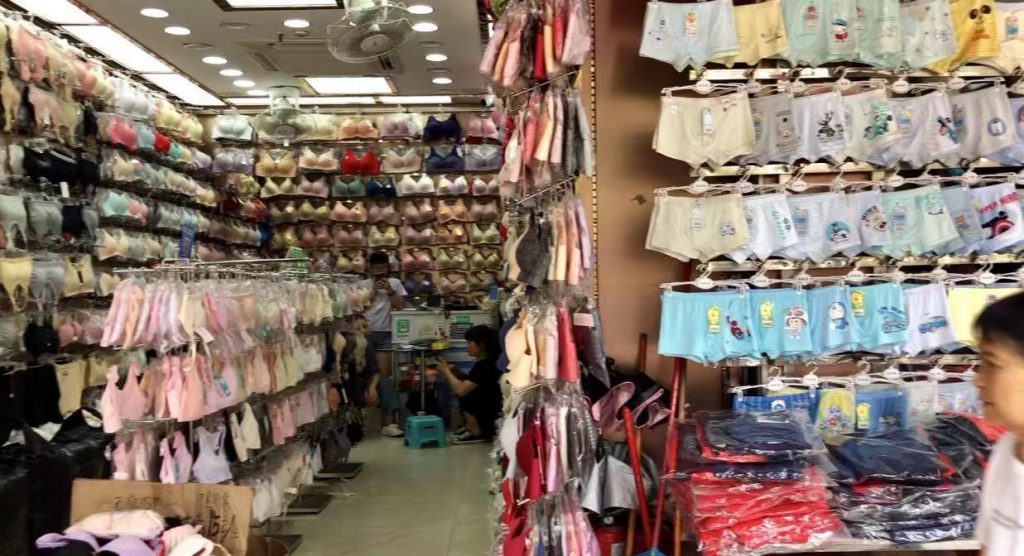 You can always see the staff busy using calculators in stores, which indicates that they have just completed an order, calculated the quantity and price, and then can be sent by logistics.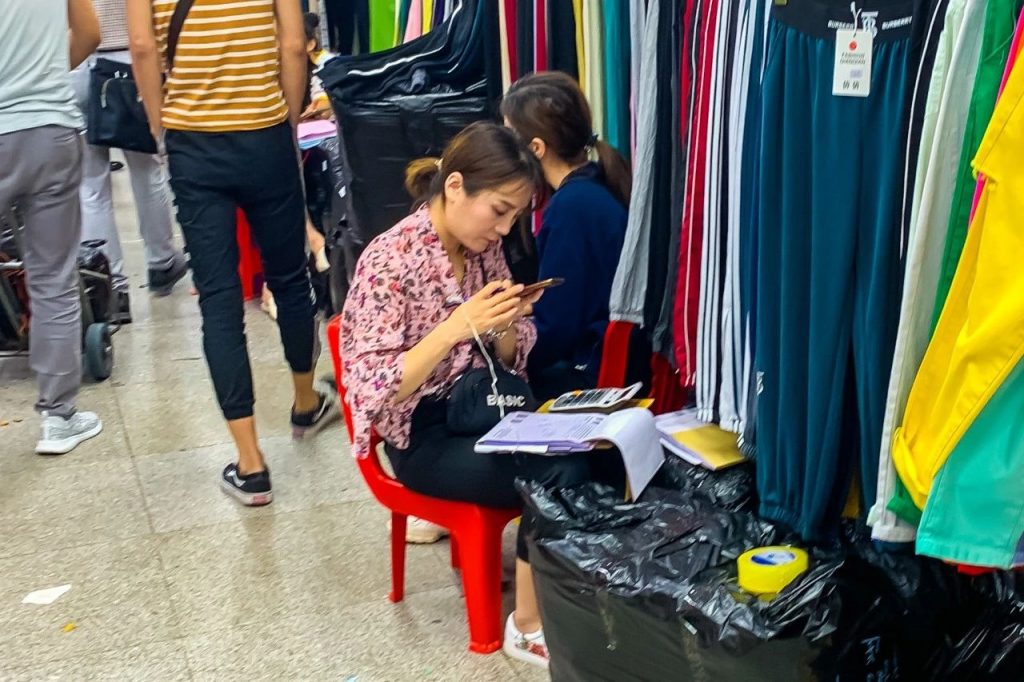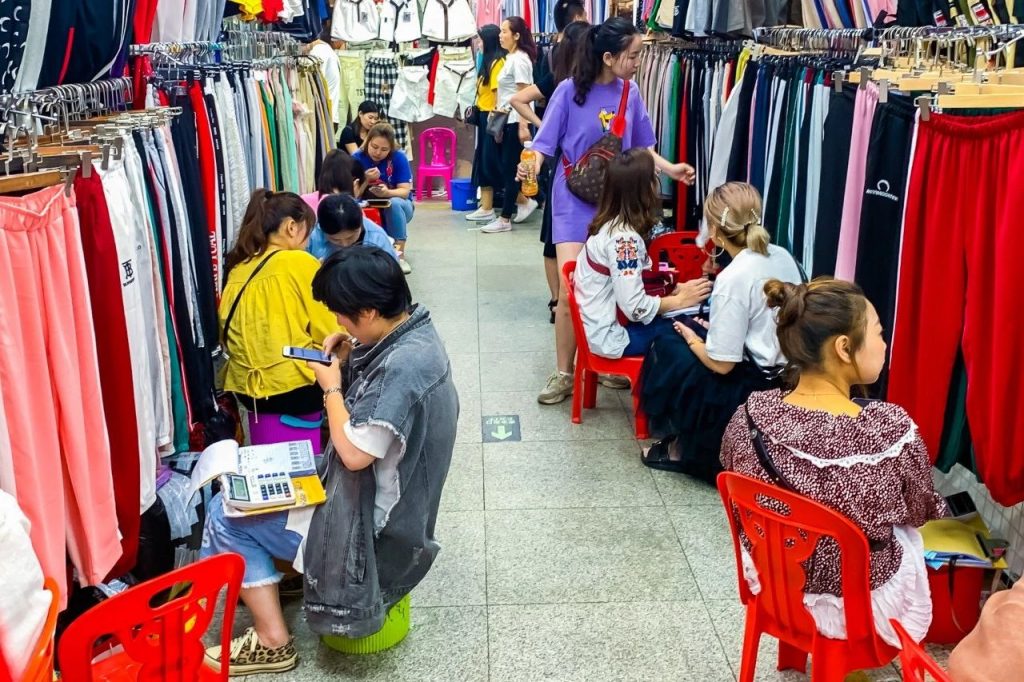 .
.
Ⅲ. Online Garment Wholesale City(网上服装批发城)

From the entrance of Jinma market, we continue to follow the Xianlie Dong Road all the way. (Note that Jinma building is at the end of a three-fork road, don't turn left on the way forward, just follow the main road, there is a right bend at the three forks.) Walking about 150 meters is our last stop of today's supply, online clothing wholesale city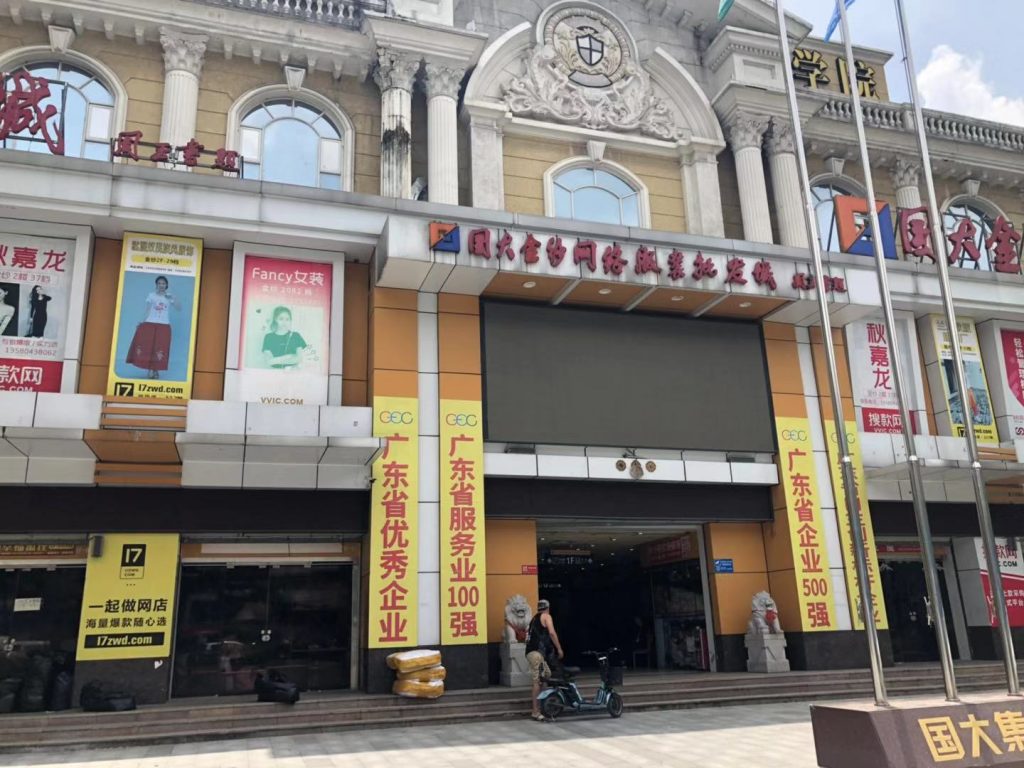 The building has three floors, but it covers a very large area, where almost all kinds of clothing are available.
On-line wholesale market is generally based on public funds and basic funds. This kind of clothing is not easy to be eliminated. It can be sold after this year and next year.
Many small customers or ordinary Taobao sellers often come here to purchase.
To be honest, the quality of clothes here is really ordinary, so the price is not expensive.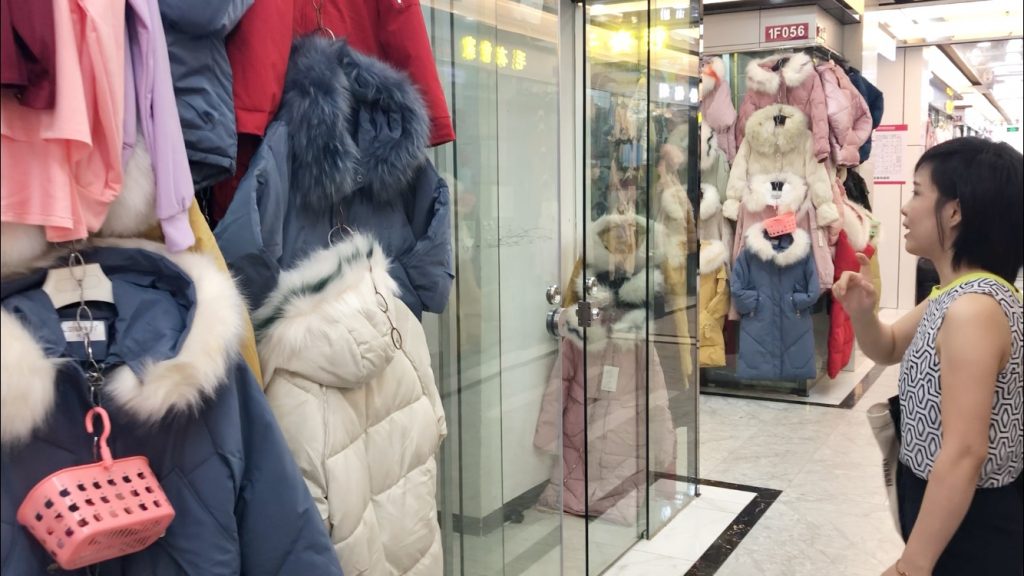 Because it's an online wholesale market, there are actually fewer clothes hanging out to display in the store. Generally speaking, you need to go to their online store to choose the style.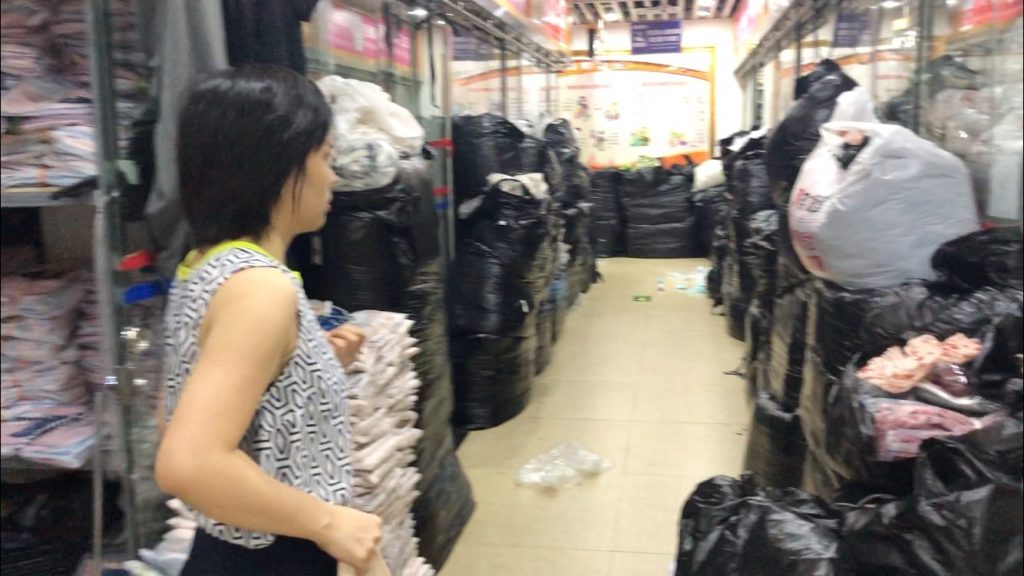 If people who are not familiar with this market come to this building, they will feel like they are in the warehouse of the clothing store, because every shop is full of packaged clothes.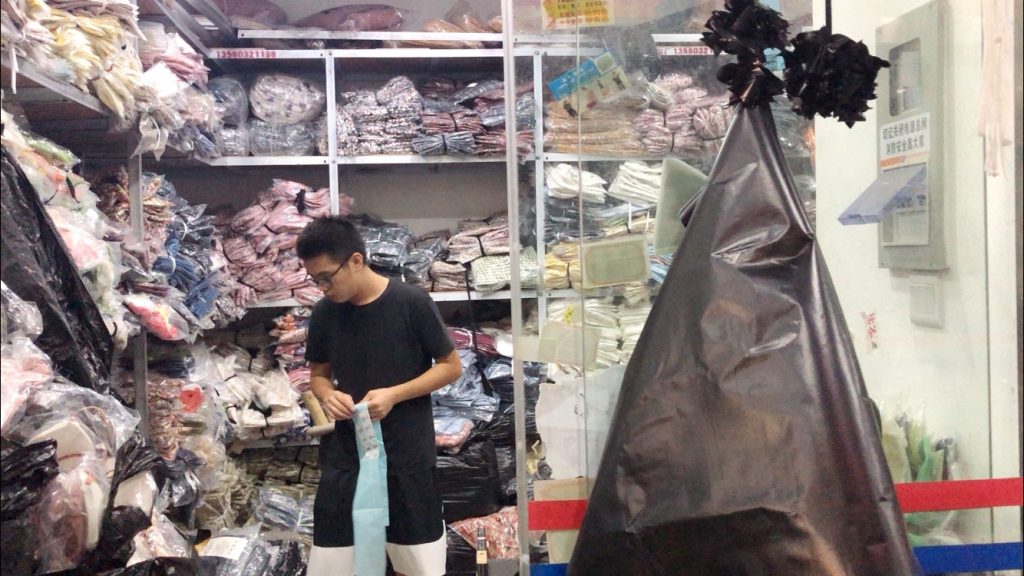 .
There are also some building are all doing the online garment wholesale business.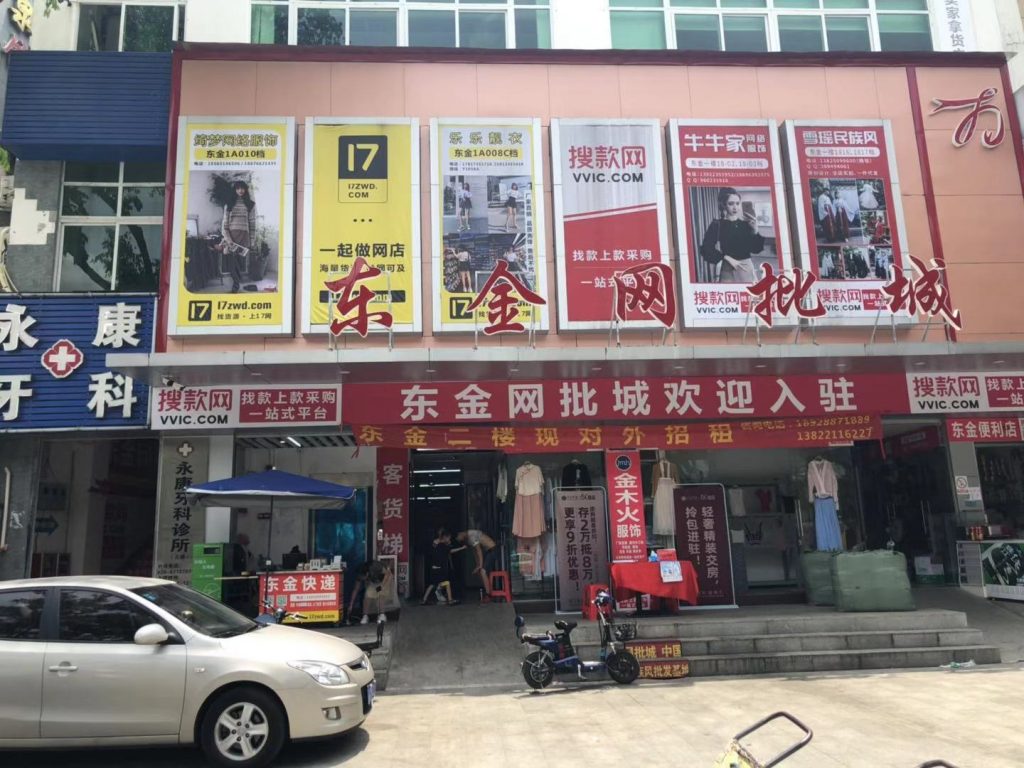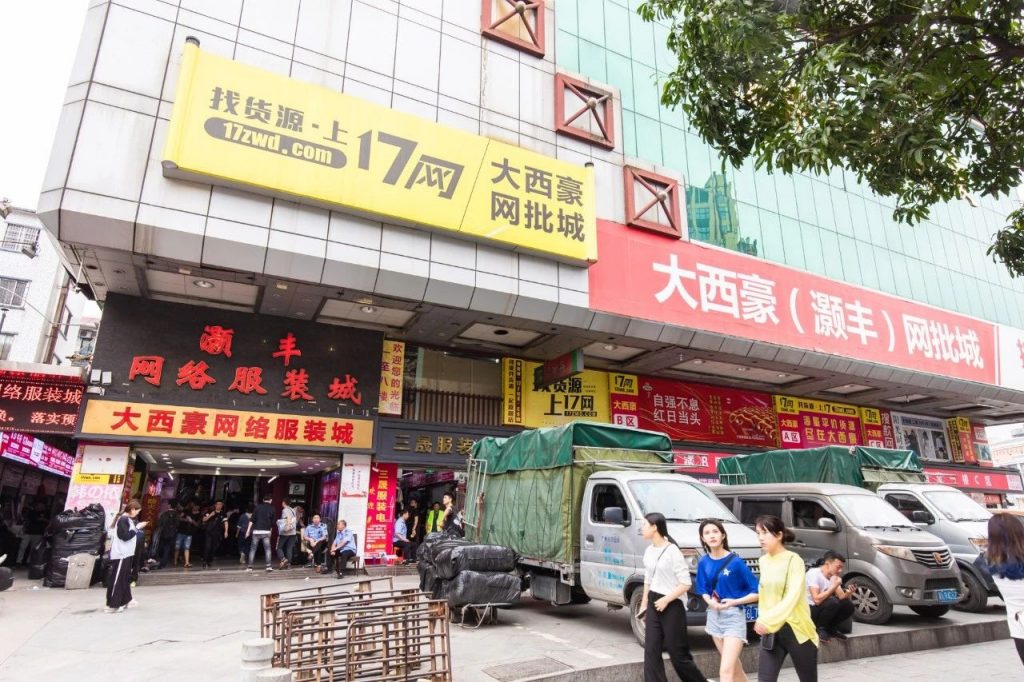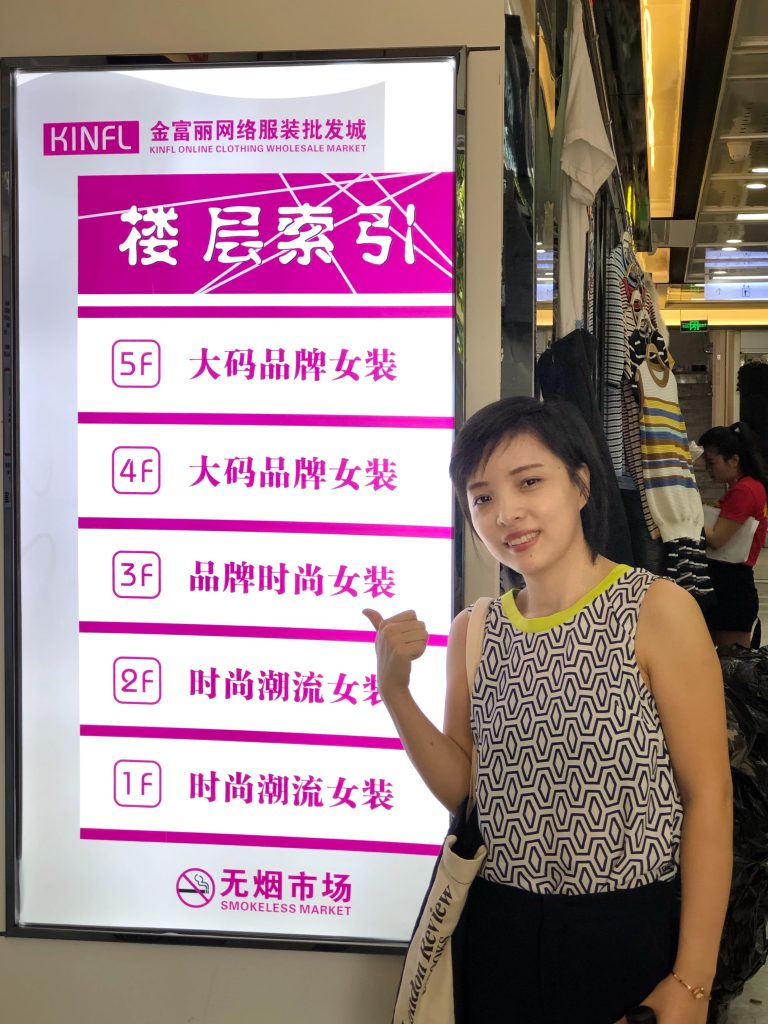 👆 It is worth mentioning that Kin-fuli online clothing wholesale city has five floors, all of which are made of women's clothes.
It seems that women's wear market is more popular.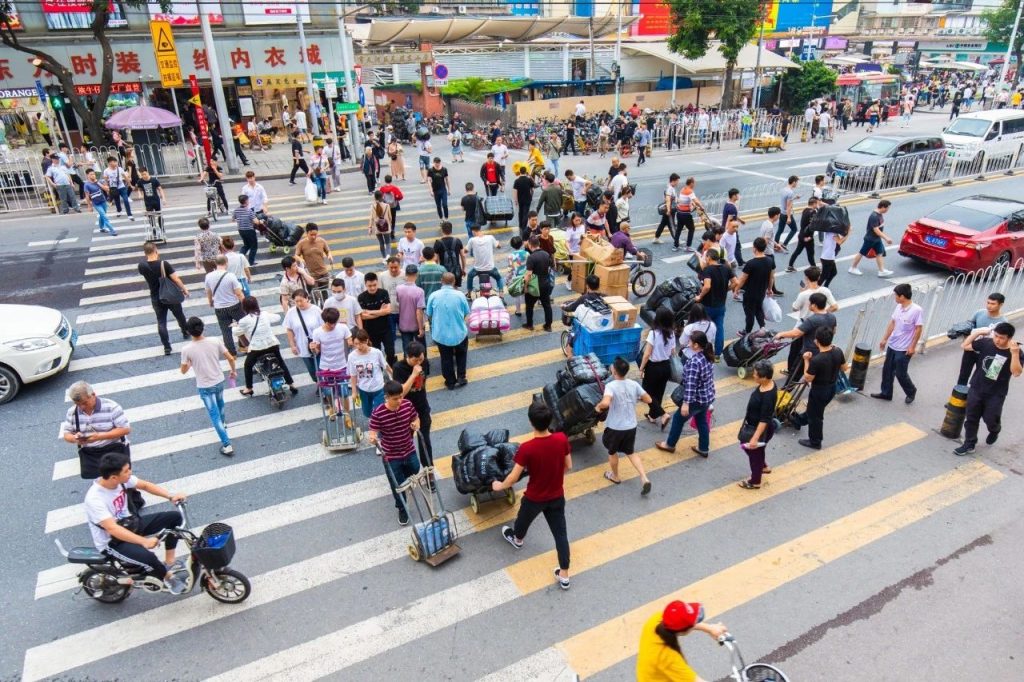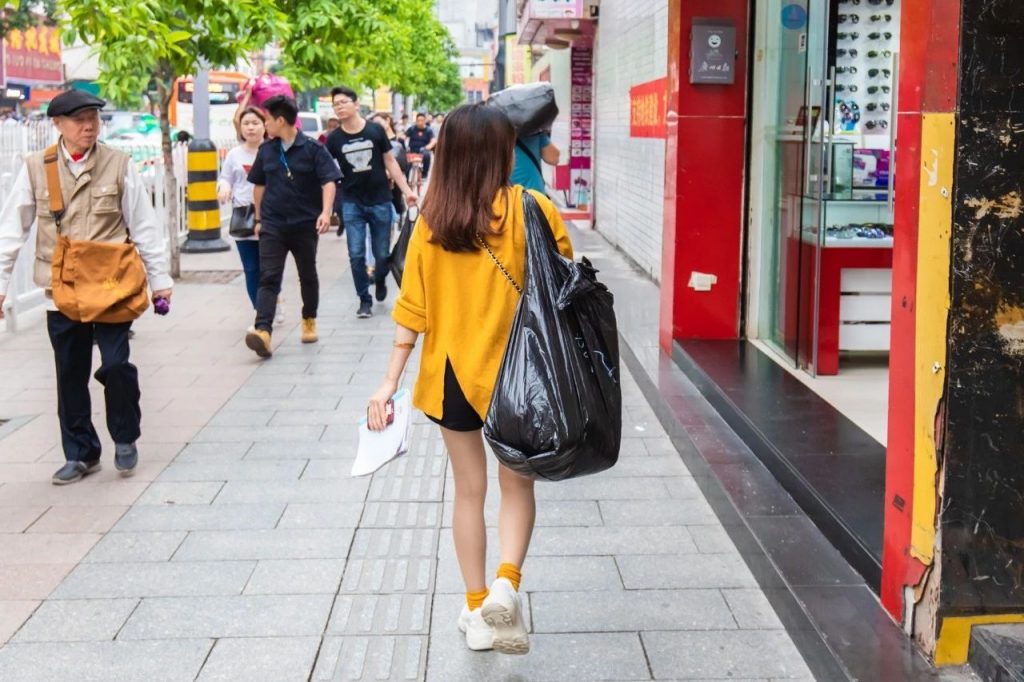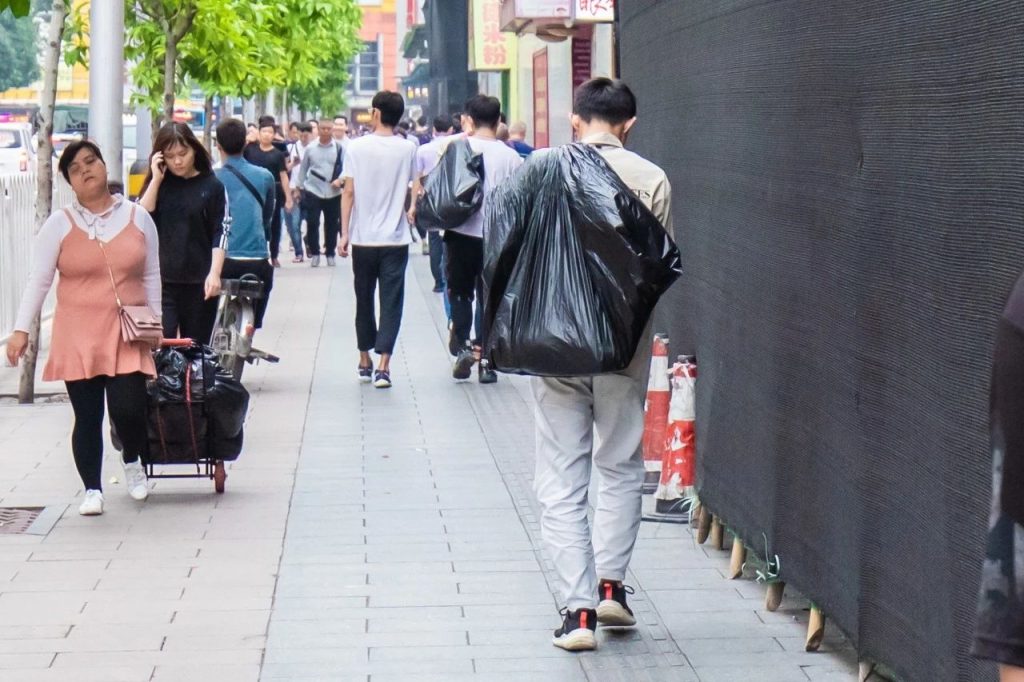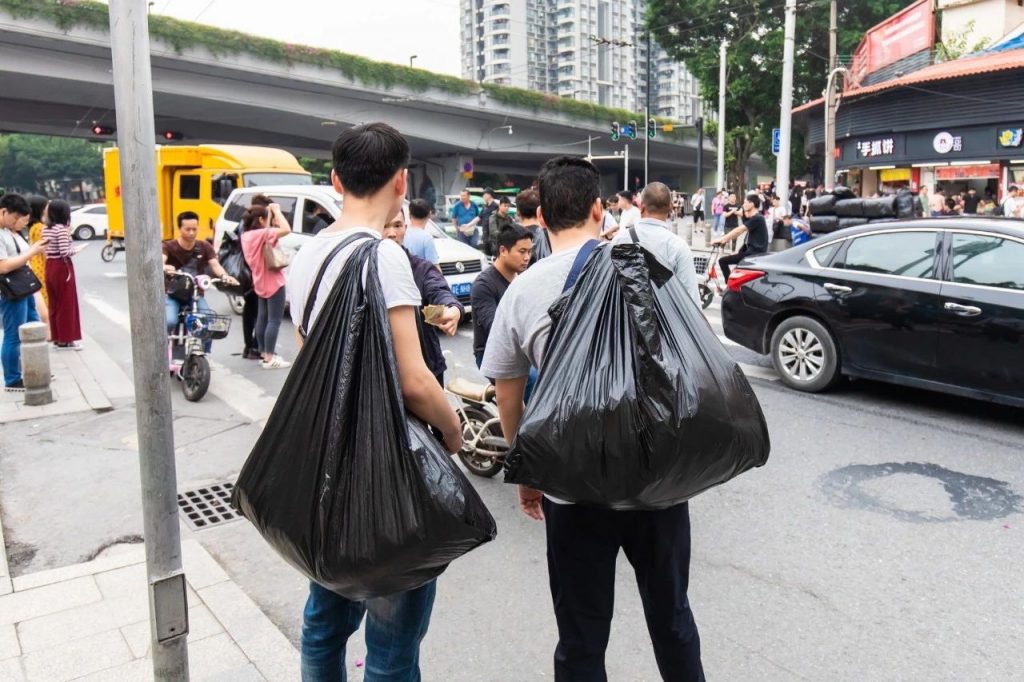 In recent years, the whole Shahe clothing wholesale business circle has the largest number of people in all clothing business circles in Guangzhou.
It's not wrong to look for cheap sources and first visit the Shahe business circle.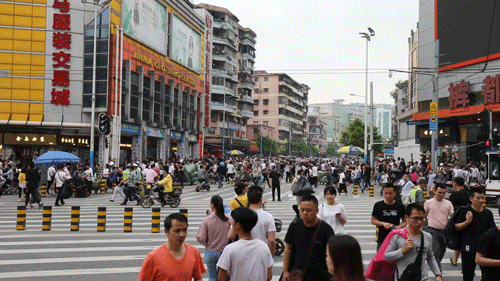 .
In fact, Shahe clothing wholesale market is very large, because of the time problem, we can not finish one by one today. Because the market closes around 3 p.m.
Below there are some well-known and very large market, if you have time, you can also go to these markets to have a look, you will find what you need.
· CHANGYUN FAHSION CITY(长运时装城)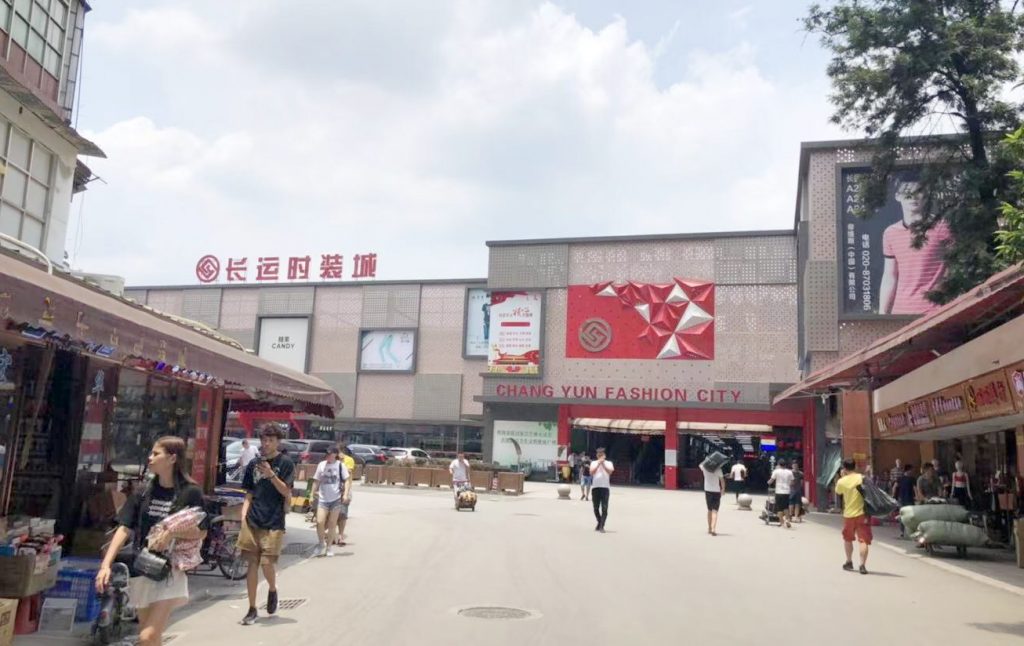 .
·WOMEN'S STREET (沙河女人街国际服装创意园)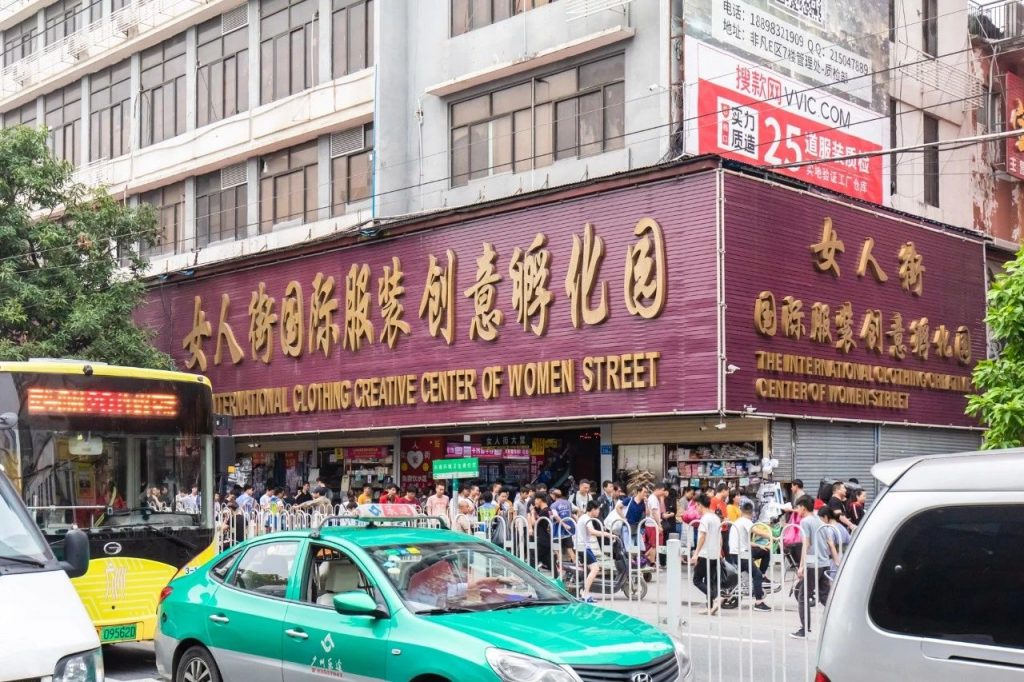 .
· SHA HE Square(沙河广场)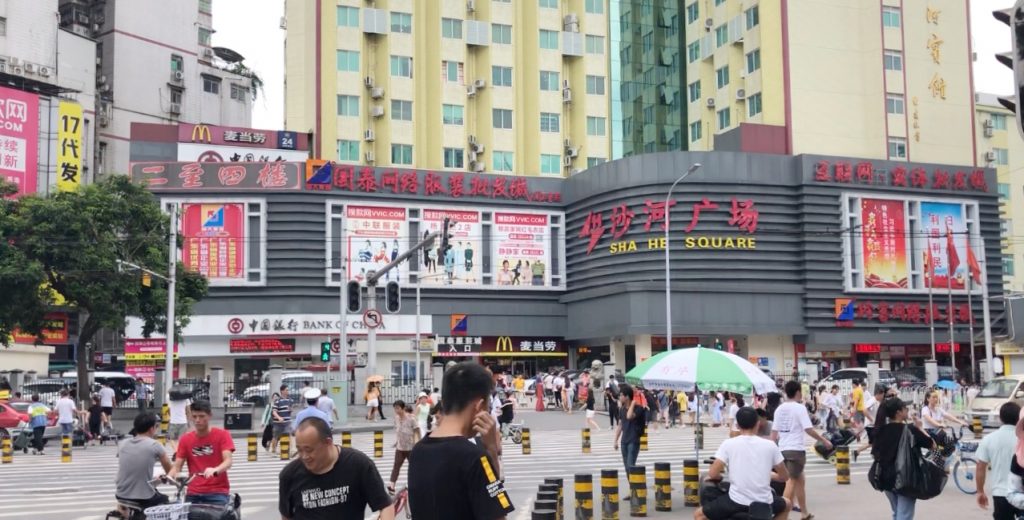 .
WOMEN/MEN'S UNDERWEAR MARKET(男女装内裤市场)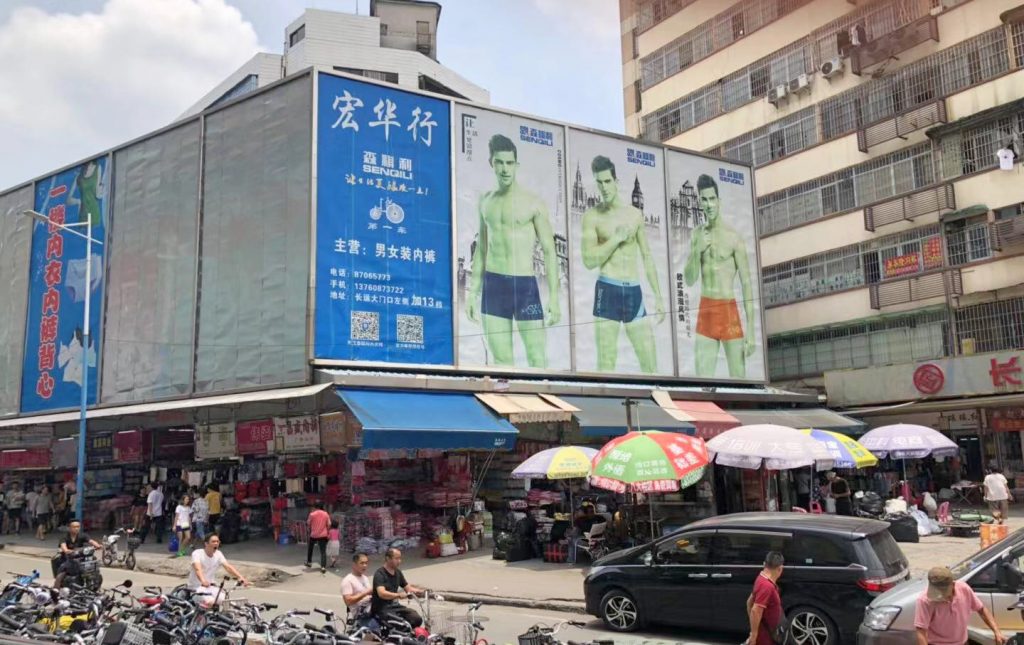 .
CHANGCHENG CHILDREN'S WEAR MARKET(长城精品童装城)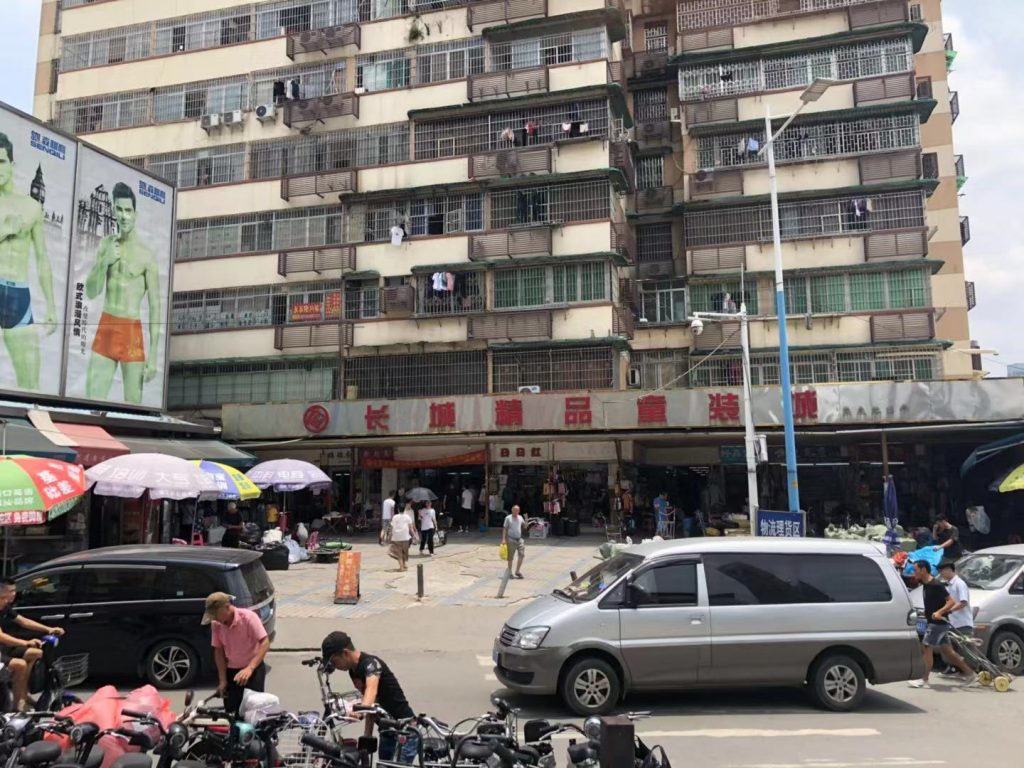 .
Jinm Ku Du (Trousers market)- 金马裤都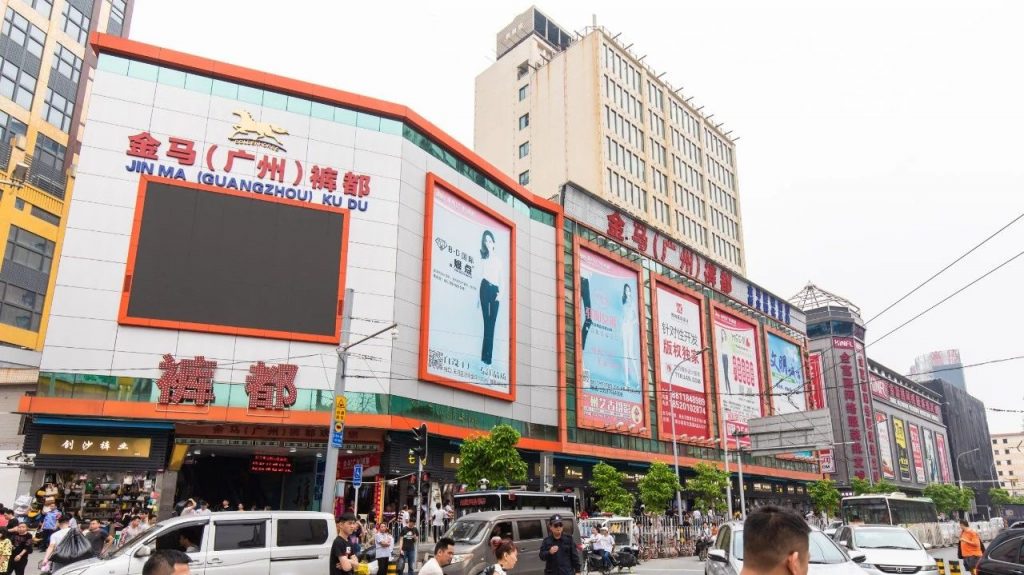 .
.
We make sourcing easily!
Take advantage of our services make your business stronger in China!
We provide all at cost ($99 up) service including:
China Company Verification
pre-travel service(invitation letter for visa , hotel list, visit scheduling)
samples and fabric sourcing
pattern and sample making
market and factory visit
inspection and shipping arranging
Your comments and inquiry will be highly appreciated.
More details about us, pls check on our website below:
.
.
Contact: Jessica Liu
Email: dc@cndc.co
Tel: +86 020 31231044